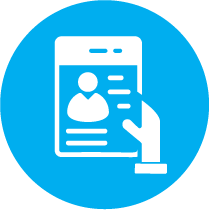 LuminFire is an awesome place to work and play with consistently high ratings from members of our team.
LuminFire is looking for a Project Coordinator to join our Minneapolis based team. This role is perfect for a person with multi-disciplinary knowledge of business, marketing, and project management. This role requires a combination of business acumen and strong communication skills. It also helps if you also really love technology.
This is a highly cross-functional role in which you'll get to work closely with directors in marketing, project management, and technical client services. You'll also work with LuminFire's founders and executive team to promote professional services and new products through special events, marketing launches, and special communication campaigns.
The main responsibilities of this role is to help coordinate internal and client facing projects. The goal is to help ensure that our work delivers brilliant results for the company and clients by tracking/implementing tasks and strategies that ensure the continued success of LuminFire with our growing list of clients.
This position can grow multiple ways including account management and/or Agile SCRUM master.
About You
You are a problem solver; an obstacle remover. You can see the big picture as well as what it takes to get there. Ideas about how to make the business better excites you, and you want to lean in and learn more. You recognize that while some tasks may be routine, the processes around them can be continually improved and are vital to business success. You are very detail-oriented and you like to take notes and make lists, and you love how satisfying it feels when you get to cross things off those lists!
You are intrinsically motivated to help others find solutions to their challenges to make their world better, because people matter to you. Because of this, you have good people skills, and feel comfortable communicating both face-to-face, via online video calls, and through written communication.
You enjoy working with people in a culture that is both friendly and fast paced (because technology is always advancing). You are a listener, a learner, and a leader who helps those around you be their very best.
Responsibilities
Assist and support the Directors of Project Management, Marketing/New Business Development, and Client Services in their daily duties
Ensuring that relevant management information is captured and analyzed
Triage and assign tasks to appropriate team members
Working with the team to remove impediments
Coordinate internal resources to help deliver an amazing client experience
Ensure that projects are delivered well by managing change requests and client expectations through regular communication and updates
Assist in the process of defining project scope and objectives, involving all relevant stakeholders to confirm technical feasibility, monitoring the client's expectations throughout the process
Collect management requirements and transform them into project pipelines
Work on resource planning, availability and allocation according to a project's pipeline
Translate provided scope and requirements into tasks and schedules; assign tasks
Coordinate with the team on project work to keep projects moving according to schedule and budget
Communicate to management changes to the project scope, project schedule, and project costs
Track and analyze project and cost performance; schedule and report these changes to the appropriate Director, being able to suggest improvements to any of the above
Report and escalate to management as needed; ask questions when you don't know the answer
Create and maintain comprehensive project documentation with the assistance of the development team
Requirements
Bachelor's degree in business, marketing, or communications, or relevant work experience
Help clients through the development process, from on-boarding to maintenance
Follow up with clients to get honest feedback after completion of projects
Contribute to the company's brand reputation through networking and marketing
Enthrall clients and coworkers with optimism, knowledge, and can-do vision
Build high level proficiency with our internal technologies, including our tools for project management, accounting, billing, and communications
Assist in new marketing initiatives around the areas of trend analysis, strategic planning, sales processes, organic client growth and other business initiatives
Look for ways to continuously improve, protect and elevate ideas to help deliver brilliant solutions
Share a distinct point-of-view; be bold enough to challenge an idea while still respecting team roles and contributions
Be adept at prioritizing and multitasking across multiple projects and accounts
Strong analytical and problem solving skills
Excellent client-facing and internal communication skills
Excellent written and verbal communication skills
Solid organizational skills, including attention to detail and multitasking skills
Attitude of helpfulness with routine office tasks like greeting clients, answering phones, grabbing the mail, tidying up, etc. Everyone helps in our culture to keep our space working
You're a Good Fit if:
You're a kind, honest, positive, calm, humble person who's eager to earn the trust of clients and everyone you meet
Building a business fascinates you and solving business problems fuels you
You are a passionate learner, dedicated to honing your skills
You naturally find yourself teaching and helping others
You find business problems just as interesting as technical problems
You like to listen well so you can help create true solutions
You love creating lists and crossing tasks "off your list"
You truly like working with people to build really cool technology
Consultant Mindset
LuminFire is a consultancy. You'll be empowered to interact directly with clients every day. You'll need to become comfortable and effective at understanding and discussing business goals, budgets, and timelines with your clients.