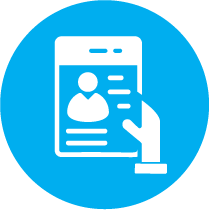 Based in Minneapolis, MN, LuminFire is looking for a Technical Project Specialist who is excited to guide complex, successful projects though their various stages. The main responsibility of this role is to guide technical projects, ensuring work is done on time, within scope, and on budget. This role collaborates with senior engineers and technical leaders to develop web, desktop, and hybrid mobile solutions for our growing list of clients.
Who You Are
You are a problem solver who can wisely leverage a team's resources, ensure deadlines are met, and foster collaboration between colleagues. You embrace processes, and building healthy relationships is a value to you. Organizing… well, anything, brings you great satisfaction. As part of our expert team, you care about delivering brilliant solutions that meet and exceed our client's needs. You're not intimidated by living in the tension between what's best for the client and what's best for the company. You thrive on finding win-win solutions that produce excellent outcomes.
Overseeing communication and to-do's with clients energizes you because you want clients to feel heard and understood. You understand how to educate clients to the options available to them, explaining to them how their choices can affect scope, timeline, and budget. Understand that, from the client's perspective, we are building an "invisible thing" – a thing they've never seen before; you are able to instill trust and confidence in them until they are ultimately able to see and use what we've built.
It is your mission to ensure project success and deliver an experience that matches the level of the incredible technology we build. You are calm in the face of a challenge, and able to make adjustments to the plan and reset expectations. Having proactive conversations early and regularly about scope, timeline, and budget is a best practice you ascribe to. Resource planning and the building of timelines ensures that our engineers know what they are accountable to accomplish.
You are fueled by people, project planning, documentation, and creative problem solving. You enjoy working independently, but have fun working with others and collaborating with a team of experts as well. You truly care about both the people you work with and the clients we partner alongside.
Responsibilities
Manage scope, timeline and budget execution
Manage expectations for everyone on a project including the engineering team, client services, team lead(s), and clients
Run scrums and other status meetings in cooperation with team leads
Regularly review team hours against SOW estimates and/or blueprints
Gather and document requirements alongside development team so that everyone understands the "story" we are trying to tell with the technology we are building
Set up projects and budgets in our PM software systems
Review client budgets and hours used on a regular basis
Evaluate and triage client emergencies, assigning tasks to the appropriate team members
Manage the collection of assets, feedback, and information from the customer
Perform meeting prep, prepare agendas, and handle all follow up communication
Regularly communicate with the Executive Team the status of client deliverables
Proactively communicate with clients on the status of their project, and coordinate payments with account management/client services
Produce weekly and monthly summary reports as needed for internal and external communication
Personal Competencies
Strong communication
Self-motivated and able to work independently with minimal oversight
Detail-oriented
Strong organizational skills, with a methodical approach to all tasks
A personality that thrives in creating calm – especially when chaos threatens
Ability to prioritize workloads, resources, and meet deadlines
Required Knowledge & Experience
At least 2-5 years of experience working as a PM, ideally in a technical environment such as a web design agency or technical firm
Experience working within a team
Understanding of agile and waterfall project management styles
Familiar with leading stand-ups, meetings, and arranging client calls
Experience producing complex CMS-powered websites
Fluent with online collaboration tools; you feel at home when we talk about Slack, Google Hangouts, Google Docs, Dropbox,
Basecamp or any number of other online PM tools.
Experience managing projects with small, medium and large-sized budgets
Additional Experience (Bonus Points)
Experience with WordPress and/or FileMaker
Familiarity with Google Apps, Basecamp, and other project planning tools like 10,000 ft, TeamWork, Harvest, Pivotal Tracker, etc.
Technical experience as a frontend or backend developer
Experience with enterprise-level web development projects
Design experience
Copywriting experience
UI/UX experience
QA experience
You're a Good Fit If:
You're a humble, calm, honest person who's eager to earn the trust of clients and everyone you meet
Organizing projects is your career as well as a hobby
You are a passionate learner, dedicated to honing your skills
You naturally find yourself teaching and helping others
You like to listen well so you can help create true solutions
You love creating lists and crossing tasks "off your list"
You find business problems just as interesting as technical problems
You truly like working with people to build really cool technology
Consultant Mindset
LuminFire is a consultancy. You'll be empowered to interact directly with clients every day. You'll need to become comfortable and effective at understanding and discussing business goals, budgets, and timelines with your clients.