Today, Apple held an event at the Brooklyn Academy of Music's Howard Gilman Opera House in Brooklyn, New York titled "There's more in the making." It is interesting that Apple chose to hold the event away from its new Apple Park campus and the Steve Jobs Theater. But it was clear that Apple wanted to focus on creative professionals and wanted that kind of energy. They kicked off the event with a video montage of Apple products in New York, set to Cole Porter's I Happen to Like New York, sung by Bobby Short. The New York crowd was very enthusiastic, and Tim Cook even joked, "I am moving to New York!" The full video is available on Apple's site. Here is a recap of today's announcements.
MacBook Air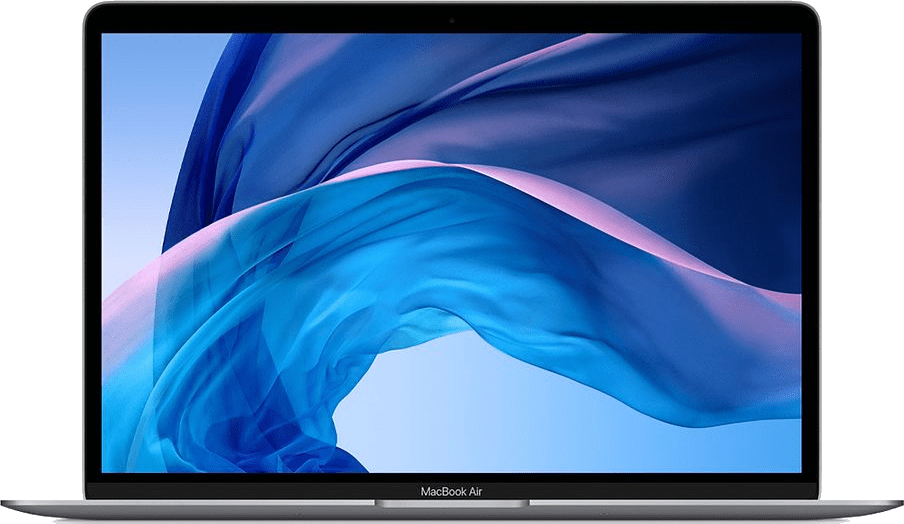 Apple led with the computer that Mac users love to take everywhere. This redesigned MacBook Air brings the design and specs in line with the rest of Apple's notebook lineup with a Retina display, Thunderbolt 3 / USB-C ports (2 of them!), Touch ID, a Force Touch trackpad, and upgraded processors. And it's one of Apple's greenest products, with the enclosure made from 100% recycled aluminum. The MacBook Air starts at $1199. The previous model is still available for $999. But is the new MacBook Air a little too familiar? It's similar to the MacBook. Very similar. With this update, I was expecting Apple to merge the two product lines, but they didn't. As it is, I think there will be some consumer confusion. Just the product names are misleading, since the MacBook Air is larger and slightly heavier than the MacBook. If your primary motivator is portability, you will want the MacBook. But for about the same price, you can get a similarly equipped MacBook Air with some nice extras. If you need even more power, step up to the MacBook Pro line. As always, we are here to make custom recommendations to our clients looking to update their Apple hardware.
Mac Mini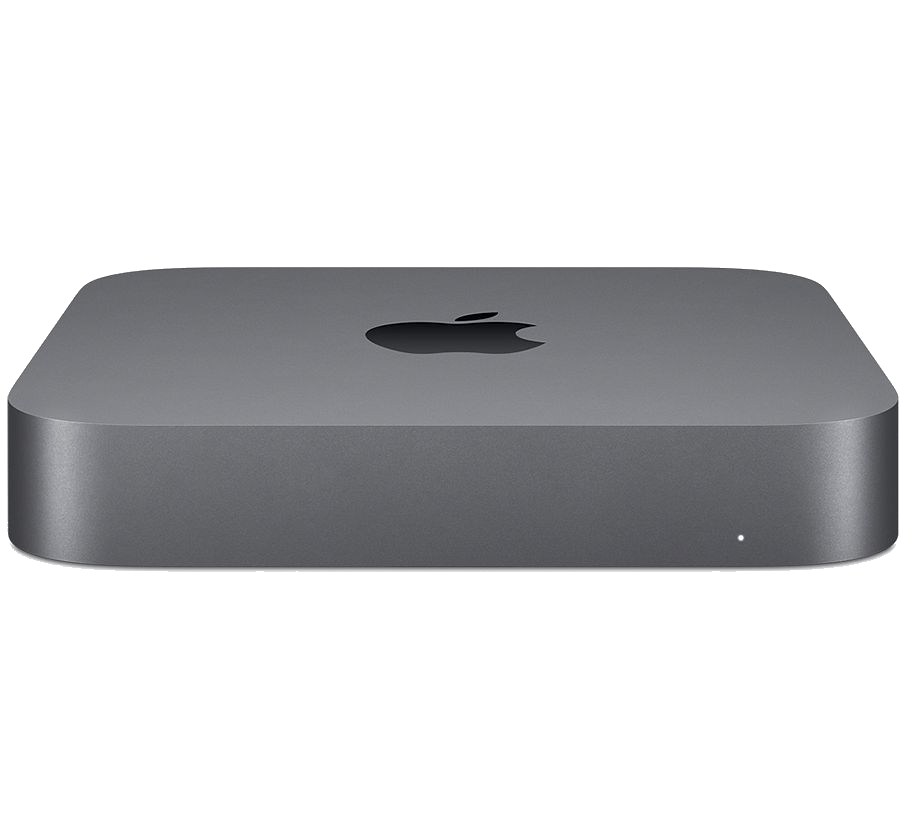 Next up is the other small Mac that users love: the Mac mini. The mini was in desperate need of an update. The previous generation just celebrated its 4th birthday, which is ancient in compute hardware. Thankfully, the mini came roaring back with a machine that we have already recommended to clients. It's the perfect machine for an on-site FileMaker Server, for those clients that don't want to host their custom FileMaker apps in the cloud. While some may point out that the base price has risen from $499 to $799, that $499 model was severely under-powered. The previous Mac mini offered only dual-core processor (the generation before that had the option of quad-core processors). Now 4 cores are the entry level, with an option for 6 cores. The base mini used to come with slow 5400-rpm spinning hard disks. Now they are all ultra-fast PCI-e SSD storage. Note that the storage is soldered on to the motherboard, so make sure you get as much as you'll need. You gan get up to 2TB, so you should be covered. You can now get RAM from 8GB up to 64GB, and it uses SO-DIMMs, so the RAM can easily be upgraded later by the user. For connectivity, you get 4 Thunderbolt 3 / USB-C ports, 2 USB 3 ports, HDMI 2.0, a choice of gigabit or 10Gb Ethernet, and even a headphone jack. With so many options to configure, pricing ranges from $799 to $4199. Pro-level performance in a Mac mini, and pricing to match. And to up the cool factor, Apple is only making the new Mac mini in Space Gray.
Apple Retail
Apple took a break from hardware announcements to talk about the Apple Stores with Senior VP of Retail Angela Ahrends giving us the updates. She talked about recently reopened, new, and upcoming flagship stores and how they are meeting places in their communities. There was a focus on the Today at Apple sessions that show people what they can do with their Apple hardware and software, announcing that they are adding 60 new sessions to the offerings. Apple now has over 70,000 retail employees.
iPad Pro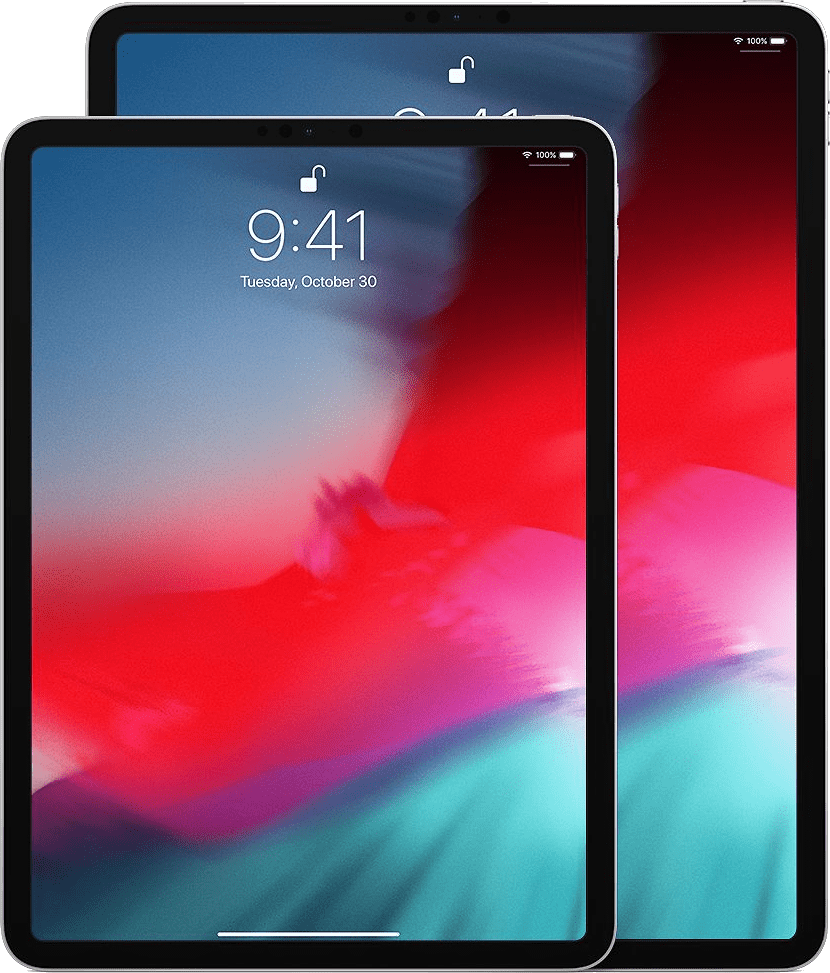 When Tim retook the stage, he gave an overview of the iPad lineup, from the "I'm not dead yet" iPad mini to the iPad Pro. The iPad Pro was the only iPad to get updates today, but they were major. A completely redesigned enclosure gives the iPad a more squared-off look, reminiscent of the iPhone 4/5 body. The 10.5″ screen is now 11″ but the bezels are much smaller, so the overall size is about the same. The 12.9″ version keeps the same screen size, but reduces the device size. The iPad Pro is now 1mm thinner than its predecessor at 5.9mm thin. That combination makes the 12.9″ iPad Pro 25% less overall volume than the previous model. Of course the iPad Pro has an updated Apple-designed A12X Bionic chip, delivering performance that Apple claims is faster than 92% of all portable PCs. The Liquid Retina display features rounded corners that blend in with the bezels, similar to the iPhone XR. The iPad Pro features Face ID for secure biometric authentication and no home button, like the X-series iPhones. To support faster charging and expanded connectivity, including up to 5K resolution external displays. You can even charge your iPhone from the iPad Pro's USB-C port. There is a new Apple Pencil that attaches magnetically to the side and automatically pairs and charges when attached. There is a new double-tap gesture on the Pencil that lets you change input options, customizable by app developers. The iPad Pro starts at $799 for the 11″ or $999 for the 12.9″, with configurations up to $1899. Not inexpensive, but an impressive piece of hardware.
A Bit of Music
Apple likes to end these special events with a performance by a special musical guest. Singer Lana Del Rey performed two songs from her upcoming album. She said that they told her not to swear, so she couldn't tell us the name of the album, or one of the song titles.
Other Tidbits
Along with the major announcements, there were other items of interest, some of which didn't get any screen time. Apple released a number of software updates, including iOS 12.1, macOS Mojave 14.1, tvOS 12.1, and watchOS 5.1. Enhancements include Group FaceTime with up to 32 people, over 70 new emojis, and other improvements. Tucked in the MacBook Air press release, Apple announced that there is a new Radeon Pro Vega Graphics option coming to the MacBook Pro. Apple quietly eliminated the "Rose Gold" color option for the MacBook, leaving only silver, gold, and Space Gray.
If you need help sorting through all the shiny new toys, contact us to make the right recommendation for your needs.