LuminFire Twin Cities Minneapolis Minnesota Office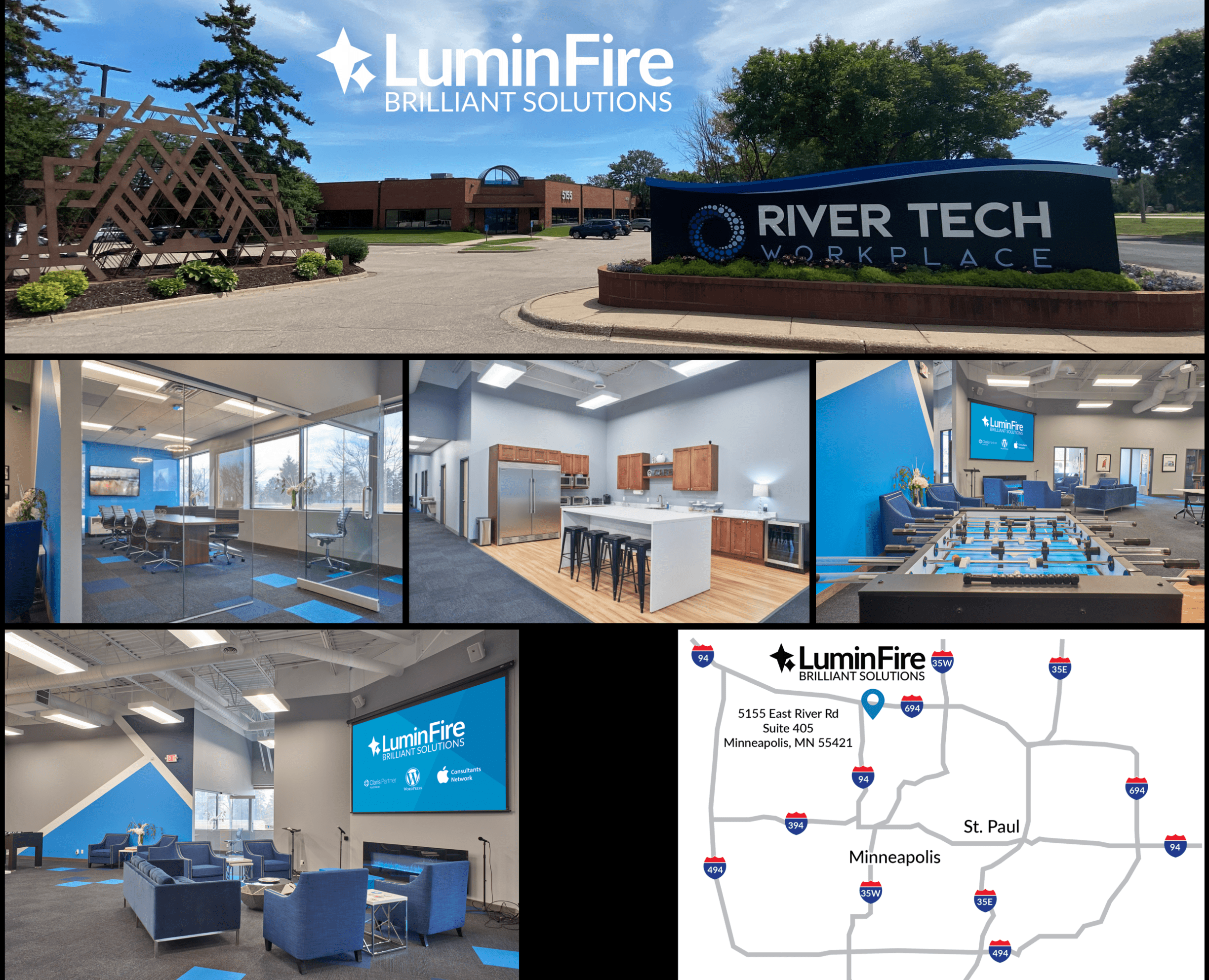 Our main office is conveniently located just south of Interstate 694 on East River Road.
5155 East River Road Suite 405
Minneapolis MN 55421
Get Directions
From 694: Go south on East River Road and take your first left, than an immediate right onto the East River Rd Service Road. Look for the 5155 building on the left.
Phone: 612-564-1626
Drop by anytime for a cup of coffee or a fun game of foosball!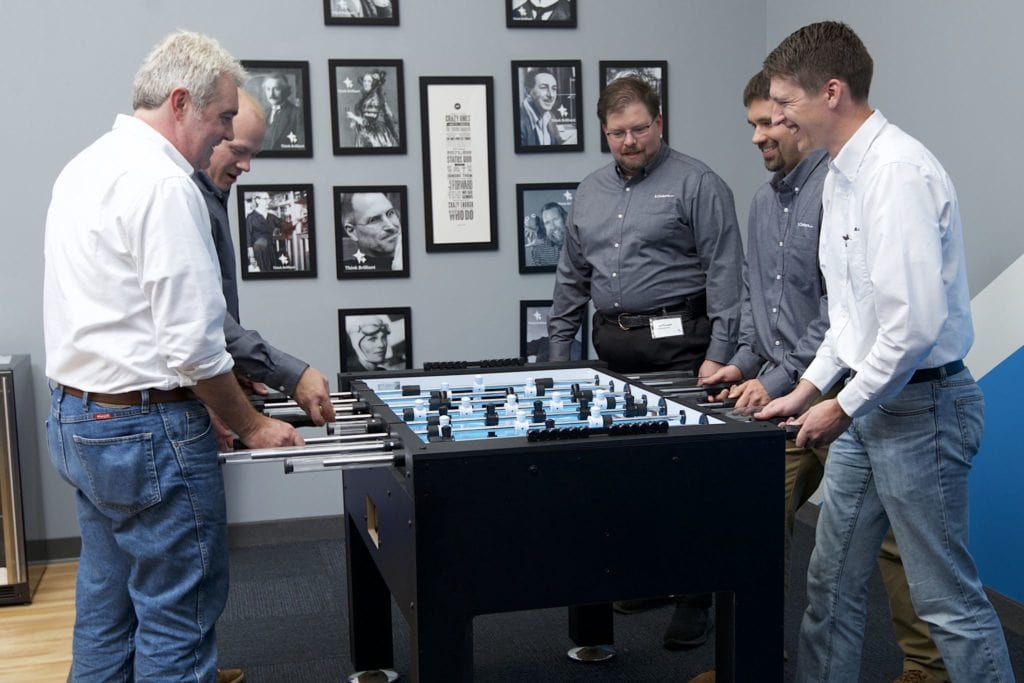 Legal Info
Everything on this site is Copyright © 2019 Cimbura.com, Inc. dba LuminFire. All rights reserved.
LuminFire®, fmIgnite®, and BrilliantSync® are registered trademarks of Cimbura.com, Inc. Other trademarks, logos, and service marks (collectively the "Trademarks") displayed herein may be registered or unregistered trademarks of Cimbura.com, Inc., its affiliates and others. Nothing contained herein should be construed as granting, by implication, estoppel, or otherwise, any license or right to use any trademark displayed herein without the written permission of Cimbura.com, Inc. or such third party that may own the trademark displayed herein. Your misuse of the trademarks displayed herein, or any other content on this web site, except as provided herein, is strictly prohibited.
FileMaker is a registered trademark of FileMaker, Inc. in the U.S. and other countries. The file folder logo is a trademark of FileMaker, Inc. iPad, iPhone, iOS, Mac, and Macintosh are trademarks of Apple Inc. registered in the U.S. and other countries. Microsoft and Windows are registered trademarks of the Microsoft Group of Companies. All other trademarks are the property of their respective owners.