Updated 5-22-18. Every day news, ideas, tips, and training are released for FileMaker…the #1 rapid application development platform in the world. In 2016, FileMaker began a great curated list of articles on Medium. It's a great source of information.
In addition, since 2012, we've curated the news source FileMaker News on Scoop.it to help you make sense of it all and point you in the right direction for quality helpful articles about FileMaker. Follow this news topic to get up-to-date FileMaker information. It's a excellent mix of technical articles and information for developers and business people that want to take advantage of the new features of FileMaker and learn about it quickly from some of the best online resources.
This curated news source attained Gold Level on Scoop.it as being the best curation on the topic of FileMaker! It is very highly recommended in the programming interest area there with over 92,000 views. Currently, it has links to over 1,200 valuable articles from around the web. Check it out.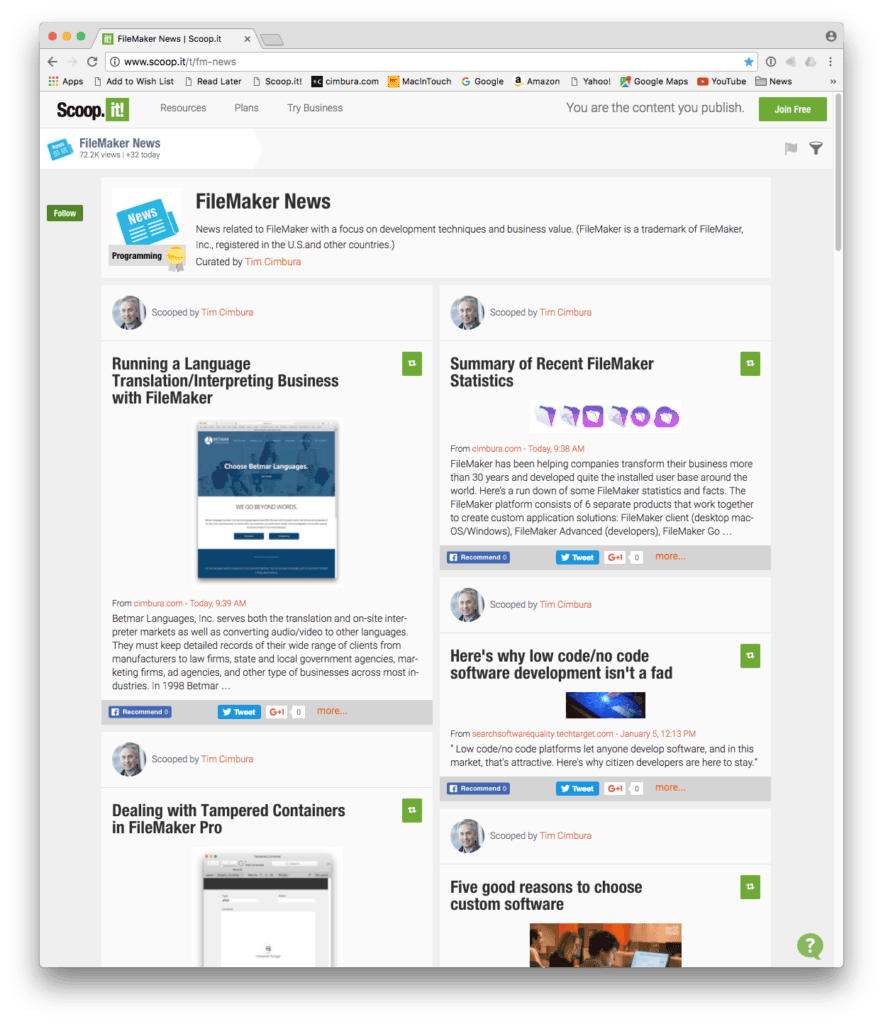 ---
Also published on Medium.