Business Know-How
We know technology. You know your business. Together, we can partner to effectively leverage our technological expertise to help your information and business management needs so you can be more effective, productive, and profitable.  We have worked with clients from sole-proprietorships to Fortune 100 companies. Don't know anything about computers? No worries. Have a difficult IT environment to engage with? No problem. Our experience combined with our technological expertise is a formula for long-term success for our clients.
Strong Project Management
We strive to ensure that all projects are done right, on time, and on budget. The nature of developing solutions that work is having the flexibility to adapt and make changes along the way. Your feedback is incorporated often into a customized solution that is efficient, user-friendly, and directly targeted toward solving your business problem. We break projects down into phases so it stays in focus and on budget. At LuminFire, you get to speak directly with the developer of your custom application so you have more control and input. We also utilize state of the art project management tools to guide and track our communications.
Rapid Turnaround Times
We are committed to deliver the solutions that our clients need, when they need them. At our first meeting, we will clearly outline what your priorities and timeframes are for the project, and then we will actually give you regular progress reports to keep you informed.  We also will be honest with you about what your best options are to see the results you require. We will not try to sell you our services unless it is a good fit and in your best interests.
Remote Connection Capabilities
Our offices are in Minnesota, but we can easily work with you even if you are thousands of miles away. Our time zone is close to either of the U.S. coasts. Using remote access technologies, we can work almost as if we are there at your site. We use these same tools to service clients in our immediate Twin Cities metro area of Minneapolis and St. Paul.
Quality Standards
Our clients are the reason we're here. LuminFire is known for delivering uncompromised performance, quality solutions, understandable training, and impeccable service delivery. We are here to assist you and your organization to demystify the process of building or rebuilding a customized database or web site, understand your technology assets, and provide the technical and business process support that ensures your organizations objectives. Our team will work with every step of the way to achieve your desired results. Regardless of the size of your project, company, and budget, we are committed to exceeding your expectations!
Mission and Values
Our mission at LuminFire is to make your business more effective, productive, and profitable by providing innovative, enabling, and reliable technology. We will provide you with a competitive edge in your business.
We value:
Honesty and Integrity – We are up front about the solutions available to meet your needs. We will not try to sell you our services unless it is a good fit and in your best interests.
Dependability – We develop reliable and stable solutions that require minimal support.
Personal Touch – We will listen carefully to you and communicate clearly with you throughout the development process. We are available by phone and email and will respond as rapidly as possible.
Company History
We've been building quality innovative software solutions for 30+ years. We've grown and changed as fast as the technology that drives the industry. We're on top of those advances and ready to help you sort it all out so you can make intelligent and well-informed choices.
Investment
LuminFire provides services at a fixed value price as well as services billed hourly for time and materials.  Our services range from $160 – $225 USD/hr. While engaging a company to implement a custom solution may seem relatively expensive, the expense quickly pays for itself. Our developers are experts that can often complete tasks in half the time of companies that bill at a lower rate. fmIgnite is a pre-built solution available only from LuminFire with an investment of over 7,000 hours. It is available at a fraction of the cost that it would required to build a fully customized application from scratch.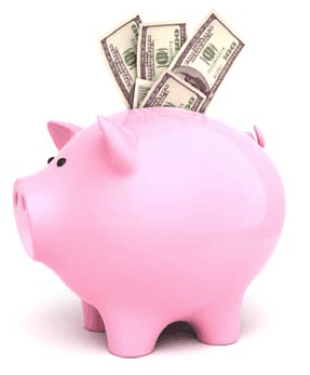 A customized solution is a Capital Investment, meaning it's an investment in the future of your business. You pay once, and continue to experience the residual benefits of that solution for a long time. Many clients rave about how our solutions immediately impact efficiency, productivity and profitability per employee.
The exact cost for any project will vary from client to client depending upon your individual needs and the services required. Our exclusive blueprint process will provide valuable information regarding costs and timeframes for your consideration. Our team will work with you to keep the price within your budget, while still providing a professional solution that exceeds your expectations. The question to consider when considering custom programming is "What is the Return On Investment (ROI)?" The answer to that question is often priceless. Let us prove our value to you.
Proven Value
In today's business world, more than ever, we need to make wise decisions about how and where to spend our money. What can you expect when you work with LuminFire? Simply stated: Your work will be more effective, productive, and profitable by increasing effectiveness and productivity of your employees and technology systems you will save money. The information critical to running your business will be safe, accessible, and accurate. You'll join hundreds of more than satisfied clients of LuminFire.
Advice That Saves
We recommend the most cost effective solutions for you and keep a lookout for ways you can maximize the value of your technology spending. Our advice is always in your best interests, not ours. We'll help you get discounted hardware and software as well as recommend enhancements that will give you the most bang for your buck. We present you with the best "right fit" solutions even if we don't provide the product or service.
New Solutions, Enhancements, and Maintenance
We build solutions that can save you hundreds of hours of work and often cost a fraction of other systems built on technologies that require more support and an entire team of professionals to maintain. In one case, we developed a custom application for a major retailer in 200 hours that saved over $50,000 of licensing fees every year. In another case, we saved a client over $60,000 a year with just one conversation.
We provide enhancements that automate processes that are difficult to complete and are prone to error. In a recent project, we spent 2-5 hours building a script that, with the push of a button, completed a task that was taking 20 hours every week. This saved 1,000 hours/year that translated immediately to improving the bottom line…an easy to state ROI (Return on Investment).
Experience and Expertise
Are you sure that going with the lowest hourly rate really saves money? Not if the developer take 2-3 times as long to accomplish the job or they don't have the expertise to even complete the job.
Our advice is truly based on years of experience combined with the knowhow of the latest advancements. A story illustrates this… Once a homeowner had a squeaky wood floor that drove him crazy. He hired several contractors to fix the problem and spent $2,000 to no avail. Eventually, a master carpenter agreed to fix the floor for $1,000. He entered the home, took off his shoes, and slid around the wood floor for a few moments. Then he took out one nail and drove it into the floor. Amazingly, the floor was fixed! He provided the following detail on the invoice…Nail: $1, Knowing where to put the nail: $999, Total: $1,000. The master carpenter's experience was worth a lot…and would have saved the homeowner $2,000 if he had hired him first. Lack of knowledge can cost you an awful lot of money as well as frustration.
It's amazing how many times LuminFire is hired to clean up a mess left by a previous developer. We find that the lack of experience of many developers often sent them in the wrong direction and cost the client thousands of dollars. Even some initial advice around choosing the right technology to work on could have helped the project if we had been involved early on.
You are In Control
Our Agile-like development process ensures that you control the budget, features, and timing…and we'll even enjoy our time together along the way. When you invest in a technology solution from LuminFire, you are making the best choice possible to ensure your success.