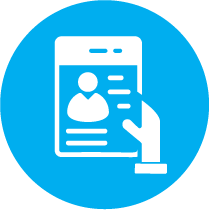 LuminFire is a leading custom software solutions developer located in Minneapolis, Minnesota. We are the only Claris/FileMaker Business Alliance (FBA) Platinum member in the upper midwest, a member of the Apple Consultant Network, and a premier provider of WordPress solutions. As we experience continuous growth we are looking for new people with the right talents to join our team as employees or under contract.
We offer awesome and compassionate leadership that values people, great compensation/benefits, wide variety of interesting projects, opportunity to learn from and collaborate with top talent, great flexibility to work from home or modern accessible office. 
Our office is conveniently located just north of Minneapolis (694 & East River Road).
Who We Are
LuminFire makes businesses more effective, productive, and profitable by creating brilliant technology solutions. Companies invest in technology solutions with LuminFire because of our strong technical expertise and ability to create innovative and cost-effective custom solutions to their business challenges. We deliver technical solutions that provide businesses with the strongest competitive advantage, lowest cost of ownership, and best long term stability. Our growing company has been a trusted technology resource for businesses for more than 30 years. We recently were named to the Inc. 5000 list of the fastest growing private companies in the United States.
What We Offer
Professional company that offers a variety of work across many industries and environments.
Great compensation and benefits.
Core business office hours with flexibility to work in the office or at home.
Excellent management. We will be on your side to serve you so that you succeed.
Opportunity to learn and share development best practices and techniques in a collaborative environment.
Strengths-based culture that is innovative with fun colleagues and tech geeks.
Opportunity to work with a dynamic team of top web and custom business solutions professionals
Variety in development project types and industries
Challenging and rewarding career growth
Excellent working environment
Additional benefits include:
Salaried position with bonus options based on personal and company performance.
Paid Time Off with flexible arrangements for vacation and holidays.
Company pays 100% health, dental care, vision, long-term/short-term disability, and life insurance for employee.
401k with company match.
Access to free golf via corporate Platinum Topgolf membership.
Free in-office beverages, snacks, and numerous complimentary breakfasts and lunches
The latest hardware and software tools to get the job done.
Ongoing training and conference attendance.
Beautiful 6,000 sq. ft. office and conference location.
What does it take to succeed at LuminFire?
Truthfully, a combination of maverick entrepreneurialism and exquisite self-restraint. You are driven. You're a self-starter, a go-getter, someone who isn't afraid to ask questions and get things done. But you're also a patient problem-solver capable of working well with technical experts that often need an interpreter to create meaning for clients.
What can LuminFire offer you?
An environment without a lot of layers of management.
A culture that is always learning, seeking new innovations, and purposeful in change management.
The opportunity to work closely with clients who are looking for experts who can actually solve their business problems.
A healthy, growing company that is seeking ways to make a purposeful impact.
A close-knit, family-friendly atmosphere.
We're privately owned, so we don't answer to the needs of a holding company or the stock market.
We also have free parking. Trust us… it's a great perk!
We are looking for qualified candidates for the following positions:
We are open to interviewing remote contractors for occasional work, but local prefer full-time talent.