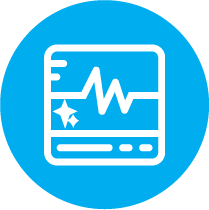 Your WordPress website is the online face of your business.
Could it be improved to bring additional immediate return on investment?
Maybe it is serving you well, but you wish it could be faster.
Perhaps parts of it are broken or don't work as well as you know they could.
It's likely you have dozens of plugins or themes and aren't quite sure what they all do.
Maybe you wonder what would happen if you were hacked or your site went down.
These are significant business risks for a business owner and you need to have a contingency plan in place. All too often, we're brought in to look at WordPress sites and found that the data loss was at risk due to inadequate maintenance, security, or backups. The time to examine your system for potential problems is before something goes wrong.
Even if you have an existing web developer, having a backup developer who has access to and knowledge of how your site works could save you from hours…possibly days…of downtime. In addition, a second set of eyes will likely reveal blind spots your current developer has missed.
The Answer: A WordPress Solution Checkup
Our WordPress Solution Checkup provides you with an expert analysis of your current website solution by an experienced WordPress developer and software engineer. We'll provide you with practical, best practice advice while it's still possible to prevent issues.
Benefits
Reveal improvements to user experience through streamlining forms, checkout processes, and removing visual clutter.
Show you how to keep traffic on your site longer via performance optimization (improving page load speed and overall performance also benefits you as the site admin).
Avoid update issues by identifying poorly coded plugins/themes.
Uncover potential security issues.
Develop a plan to keep your site running should your hosting fail.
Identify major issues with mobile responsiveness/usability.
Increase overall website effectiveness and search engine rankings.
Make an informed decision on upgrading your WordPress site.
We start with an initial consultation where we gather information necessary to understand your existing website solution — then we'll analyze your site.
Deliverables
Backup frequency and location (database & files).
Catalog inactive plugins.
Identify deprecated, abandoned, duplicate, and/or insecure plugins.
Identify low quality plugins/themes.
Catalog inactive themes.
Catalog plugins, themes, and WordPress updates.
Scan for malware/virus infections (frontend and backend).
Identify hosting level security/performance issues / identify alternate hosting options.
Other tasks as identified in our initial consult.
Once your check up is complete, we deliver a written report that includes specific insights and a prioritized plan of action for fixing any issues that we find. You will know if there are specific areas at risk or that require immediate attention.
We will review the findings of the report with a follow-up consultation to ensure clarity and answer any questions.
The cost for the WordPress Checkup varies based on the size of your solution and the amount of discovery and analysis required:
Estimated Costs
Standard Site Audit

Most WordPress sites
Marketing sites
Blogs

$1,000-$1,500
Web Applications

Membership sites
E-commerce Sites

$1,500-$3,000
Complex Solutions

Comprehensive investigation including:

Interviews with users
Comparing business tasks with the way the system works

$3,000-$6,000
Not sure which level you'll need? We're happy to help you determine the best approach.
To request a WordPress Solution Checkup, fill out the form below and we'll be in touch!
To get started working together on a successful project please fill out the form below and click on Submit. Items marked with a * are required.