How We Work
We use a hybrid of two design perspectives that incorporates the best software development processes available today.  We begin with a foundation/discovery phase and then work with an Agile-like process to deliver your brilliant solution. On-going client input, assessment, and responses are incorporated often into a finely tuned customized solution that is efficient, user-friendly, and directly targeted toward meeting your business requirements. We break a project down into phases so it stays in focus and on budget. At LuminFire you get to speak directly with the developer of your custom application or web site so you have more control and input.
Phase One: Discover and Define – Project Blueprint
After submission of your project request form, we would like to meet with you so we can learn more about you and your company. Our development process is a collaborative effort between your team and ours – so we want to make sure that our skills, expertise, and process is what will best solve your unique needs by enhancing processes, strengthening resource management, improving efficiency, and expanding profitability for your business.
Before beginning to build a custom application, we start with an design spec analysis. This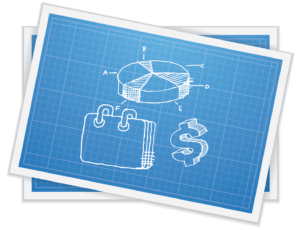 allows us to assess your existing information systems and current business processes to determine what your business objectives are in seeking a custom application.
Getting a basic understanding of your business is the first critical foundation step. How will the system advance your business strategy? Who performs the steps in the current business process? What information will the system produce and use? What are the major steps in the business process? Who benefits from the products and services this system will produce?
We will develop a written plan in the form of a project Blueprint document that details proposed solutions or enhancements that address the specific requirements of your company. The Blueprint document may include: database table/field definitions, data relationships, workflows of each user type/group, report mock ups, sample data entry forms or interface layouts, prototype screenshots, and server setup or hosting options. The blueprint provides you a well developed and recommended action plan that meets your budget requirements. It concludes with a schedule of how each phase might be implemented, along with what we believe to be a realistic estimate of the development and consulting hours required. The more knowledge we have about the project as revealed through this assessment phase, the more accurate and comprehensive this estimate will be. The Blueprint phase is billed at an hourly rate.
The purpose of the Blueprint document is to provide you the information required so you have a decision point as to how you want to proceed.
Phase Two:  Define, Design, and Develop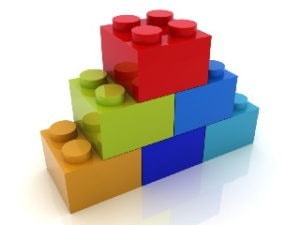 Through an iterative process known as Agile (division of tasks into short phases of work for adaption purposes), we will work together to build your custom solution. After some initial work that often utilizes components in our pre-built fmIgnite solution, we build a stable and functional prototype. We put this application into your environment so we can test it, refine capabilities, and enhance in stages. The advantage here is that you get your hands on an actual working application instead of on paper documents. This makes it much easier to envision exactly what features you need.
Phase Three:  Deploy and Denouement
When the solution is in the final stages, we integrate it with your existing systems and implement the live system. This includes a final import of any existing data and connection to other systems in your environment. You then test and assure the quality of the solution as it goes into production.
For a period after launch, we monitor and analyze how the solution performs against the success criteria defined in the initial phase. We finalize documentation for the project and present thoughts on how to approach the next generation of the solution. We can conduct training sessions for users or assist in making organizational decisions to help you support the new solution. The key here is to evaluate the new system and ensure that we have met all expectations.
---