Claris Engage 2020 (formerly FileMaker DevCon) is the annual conference for all FileMaker users and developers. This year, for the first time, the conference was entirely virtual. One of the most valuable sessions for business owners was the panel discussion "Business Built on Claris – CxO Perspectives."
On the panel were four Chief-Level Executives who have each built and sustained successful businesses in different industries. Each of these entrepreneurs shared their stories of how they are using the Claris FileMaker Platform to compete in their markets more effectively and enable scalable growth. For each, the Claris FileMaker Platform has been a strategic differentiator for their business, and their experience can help you to frame your own decisions relating to digital transformation today and in the future.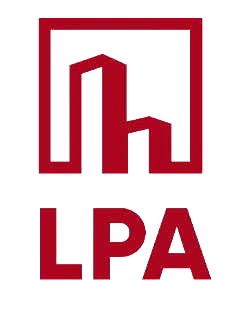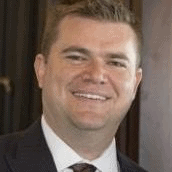 LPA provides industry-leading valuation and real estate appraisal services for a diverse array of clients. Their broad knowledge of commercial real estate trends and access to the latest in market research have made them a trusted partner of lenders, legal professionals, brokers, buyers, and sellers.
LPA has 30 employees and has used FileMaker since 2014. Mark can't imagine business without it. They continually make investments into the platform, driving them towards future growth.
Mark spoke of a competitor who spent more than $100,000 on software – and dropped it within 90 days. Their team just wouldn't use it. We all agree that software needs to add immediate value to employees or it's just not worth the investment. To ensure they could begin using their new FileMaker solution quickly, LPA had a brilliant idea. Instead of paying a software company to migrate all their data into their new solution, they instead offered their employees a bonus to do the migration. This approach helped LPA in two ways: 1) the data migration was done by those who knew the data and projects best, and 2) their new FileMaker solution was learned and adopted quickly by their team.
LPA is in the data business. Their ability to have a user-friendly tool that allows you to analyze information quickly is key to their success. With FileMaker, not only do they have easy, direct access to the data, but they also have complete control over it. They also have the ability to automate processes quickly and geocode all the information they have.
During management offsites and retreats, LPA's team prioritizes what new business initiatives they'd like to make, and talks through the enhancements they should make into their FileMaker solution to support those initiatives. Then, every 3-6 months Mark makes investments into their solution, evolving it to meet the needs of their new business initiatives.
Up next, Mark is looking at having their FileMaker solution automate and streamline document production.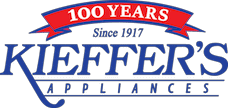 Kieffer's Appliances is a company with a 104 year history and 70 employees. For years they used four different computer systems to run their business, but they've now moved everything into one FileMaker system. Since making the shift, they have seen tremendous economic gains and have not faced any challenge that could not be overcome with their FileMaker solution.
John spoke of how their FileMaker-based CRM has paid unbelievable dividends to their company. Almost immediately after implementation, their sales people's capacity to work with clients doubled, and company sales grew as a result.
John's team is constantly asking the question "How can FileMaker help solve this problem?" They have found that 80% of any solution is how the data is manipulated. Since their entire solution is integrated, all their data is related.
This team truly looks to FileMaker to help with everything they do, and their business decisions are never limited by their software solution. During strategy meetings they look at what channels they want to grow, then invite the FileMaker developer to the discussion to determine how they can tweak the system to support their initiatives. The ROI is huge.
One real key to their successful implementation is that the company fully understands the value and flexibility of the FileMaker tool. In regards to their FileMaker solution, they have never heard the words "no, it can't do that." They see their FileMaker solution as a partner… one that can automate any tasks that are repetitive. This pays huge benefits.
John suggests that if you are considering a software change, it's important to look at what is right for both your customers and your employees. Don't modify the way you do business to fit off-the-shelf software that doesn't adapt easily. Instead, use FileMaker and make the software support the way you do business. Big platforms force you to do business their way, and the only hope of changing it is if you are willing to wait a long time and invest a lot. FileMaker is different… it's both agile and affordable.
John believes the economy is getting ready to grow again, and knows that they can meet the challenge with FileMaker.
David Moore, Woodland Foods Waukegan, Illinois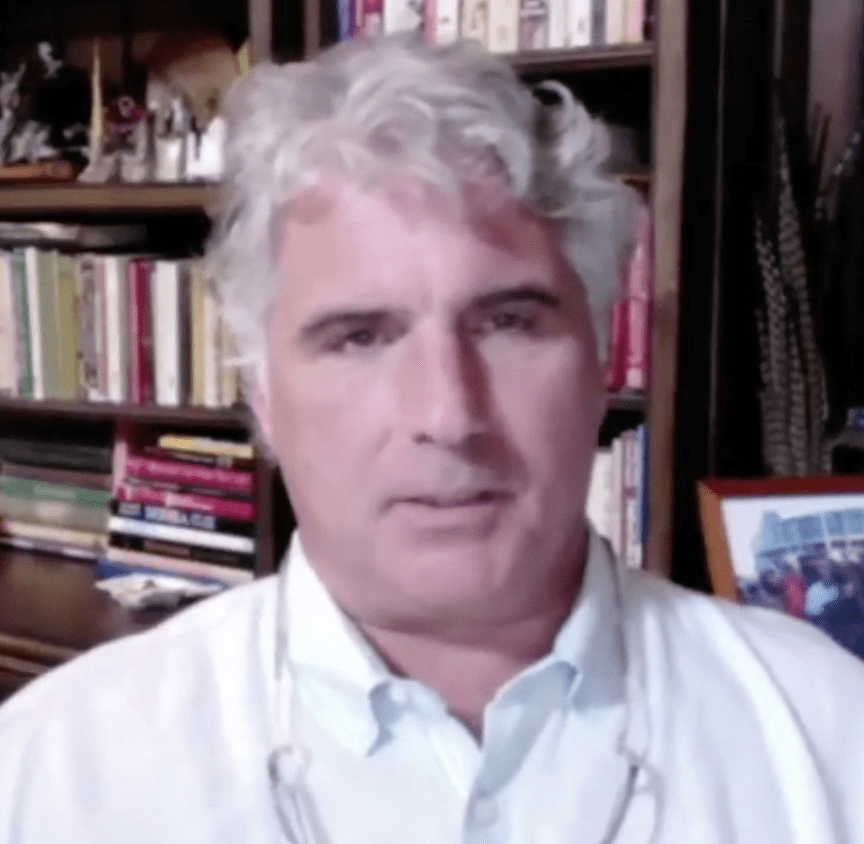 Woodland Foods explores the world for organic and specialty food ingredients, and shares them with working chefs, home cooks and food manufacturers.
Woodland Foods started using FileMaker in the late 80's to replace their paper rolodex. Now a company of 325 employees, they have 1,600 products imported from 60 countries around the globe. With 700 tables, 20,000 fields, 4,000 layouts, and 9500 scripts, their current FileMaker solution manages 80 GB data for 160 simultaneous users.
David says that Woodland's FileMaker solution was key to helping increase their company's sales from $2 million to $160 million. He believes that their solution has set them apart from their competition and has allowed them to do things their competitors could not.
They have named their custom solution "Enterprise Companion." It's a complete ERP system that "does everything." Off-the-shelf software programs often do support either distribution or discrete manufacturing, but don't integrate the two together. https://en.wikipedia.org/wiki/Discrete_manufacturing FileMaker, on the other hand, is truly flexible and is able to exactly meet their needs, allowing them to grow exponentially. It effectively manages thousands of customers and 10,000+ SKUs. Woodland literally could not function without it.
David's team knows that their FileMaker solution can do anything, so new ideas for feature enhancements are imagined every day. Woodland uses a project management tool to manage all FileMaker enhancement requests, sending them into a queue. With the help of their development consultant, they triage these requests. Some enhancements are worked on immediately, while other requests are prioritized as future work. Since they have been using FileMaker for 30 years there is some technical debt to overcome, so they are mindful to focus on managing all enhancement requests with the big picture in mind.
FileMaker is powerful, and with each new version of FileMaker, Woodland's solution becomes even more capable. FileMaker is regularly on the agenda at team meetings. SMEs (Subject Matter Experts) in each department know it can be used to effectively solve their business problems.
At one point in Woodland's history, IT consultants told them that if they wanted to scale they would need to move away from FileMaker. They said Woodland's business would outgrow what FileMaker could do so they actually moved them off of FileMaker and onto a large, well-known technology system. After three intensive years of development and $8 million spent, they went live. It was a disaster. They ended up throwing the system in the trash 3 months later and went straight back to FileMaker. David said "The problem with the big ERP systems is that you need to spend years changing the way you do business to fit the way the ERP system requires you to do it."
For example, Woodland was accustomed to receiving orders and then shipping them out within a few days. After receiving orders with their new big system, it issued them shipping dates 4 months out! It was a devastating experience for their team. Woodland learned that the type of customization you can build in a week in FileMaker can take 3 months at a cost of $25,000 in a pre-built ERP system.
Additionally, FileMaker allows Woodland to own their company's data and analyze it in any way they need. For example, today new freight charges have arisen in categories that didn't even exist 5 years ago, but they are able to recoup those charges using their software solution. The software was able to be changed to meet their needs.
It became clear to David that a pre-made ERP system requires you to work the way it tells you to work. FileMaker, on the other hand, does exactly what you want it to do. David is confident that his company could grow to three times its current size before hitting any limits with its FileMaker solution.
Today, integration (connecting to external systems) is a big part of Woodland's future FileMaker development vision.
FileMaker has allowed Woodland to take on challenges that they didn't dream could be possible. With FileMaker, they can be more nimble when pursuing new customers, and they can create new products and quickly adapt their software solution to support their needs. FileMaker makes Woodland better than their competitors.
David Winton, Kalisher & Soho-Myriad – Durham, North Carolina, Atlanta, Georgia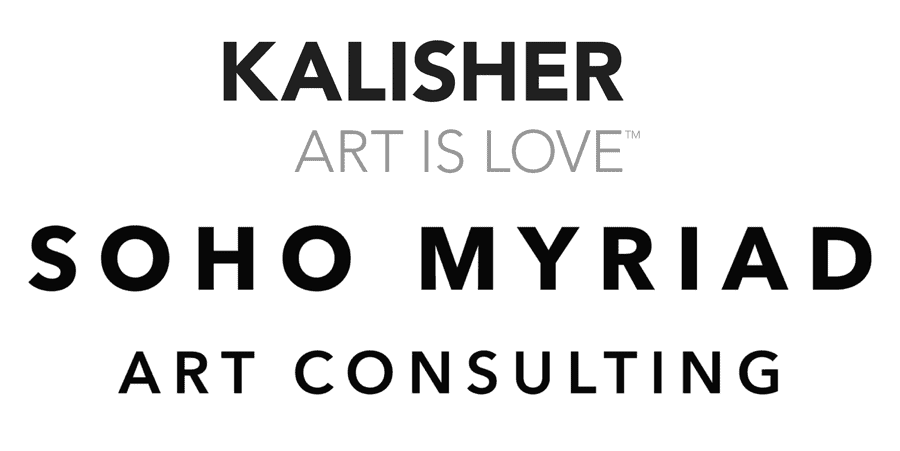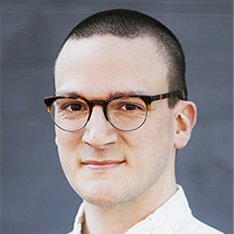 Kalisher Soho-Myriad creates, commissions and produces original art for spaces and places the world over. Their work sparks conversation, moments of joy, and deep connections to people and places, from Boise to Beirut. They create art programs tailored to the needs of their clients, keeping both aesthetic and cost in mind.
Kalisher has 150 employees and uses FileMaker as the backbone of their business. A big part of their business is managing information, and their FileMaker solution is an integral part of their company's processes and cost savings.
As Kalisher looks for investors, they are able to list their FileMaker database solution as a significant asset on their balance sheet. You can't do that with other products like Oracle – those types of software solutions are simply an expense.
Kalisher even takes people on a tour of their FileMaker solution to show how efficiently and effectively it allows them to move data around, using a beautifully designed interface that reflects the spirit of their art.
David has found no limitations in what FileMaker can do, and appreciates that changes can be made quickly. Their team holds quarterly strategy meetings to prioritize what work to complete and then they complete the work in agile sprints. They use a "parking lot" to store great ideas to implement and prioritize for the future. Using this strategy, they were able to build their FileMaker CRM system in a month and export their existing data out of Salesforce.
Kalisher has been able to align their custom FileMaker software solution with the core values of their company. For example, one of their values is being "Transparent and Trusted." Implementing this value meant that they needed to remove some unnecessary data permissions that locked out information that was needed by users. In FileMaker, Kalisher was able to quickly make the necessary adjustments, enabling more people to get the data they needed faster.
David suggests that when you are evaluating your business goals, you should consult with your technology partner. Your technology partner can help you create the best strategy for customizing your software, helping you to achieve your goals. Kalisher has found great success with this method. One example of this success is that, upon the recommendation of their technology partner, they are now using iPads on their manufacturing floor to get timely and accurate data into their FileMaker system quickly, streamlining their accuracy and workflows.
Summary
You can watch the full video of this panel discussion after signing up for the Claris Community.
The overarching theme echoed by all four of these C-Level Executives was that your business can gain an incredible competitive edge by leveraging the Claris FileMaker platform to build a custom application that exactly meets your business needs. Almost anything you can imagine, it can do. The nature of FileMaker's low-code platform makes it easier and faster to deliver business benefits and results. Additionally, your FileMaker system is a strategic asset for your company.
If you are interested in taking advantage of the power of Claris FileMaker for your company to make your business more effective, productive, and profitable, LuminFire can help with a broad range of FileMaker services, support and products to quick-start your implementation. Contact us today for a free consultation.