On November 10, 2020, Apple held a virtual event titled "One More Thing." You can catch the full video here. It's worth noting that this was the third virtual event in just as many months. In September, they introduced updates to the Apple Watch and iPad Air, along with Apple Fitness+ and the Apple One services bundle. In October, they revealed the iPhone 12 lineup with four new 5G phones, in three different sizes, plus the HomePod mini smart speaker. Apple is getting really good at these virtual events. They have a more relaxed feeling than the live keynote presentations, feature excellent production qualities, and have given us stunning images of the Apple Park campus.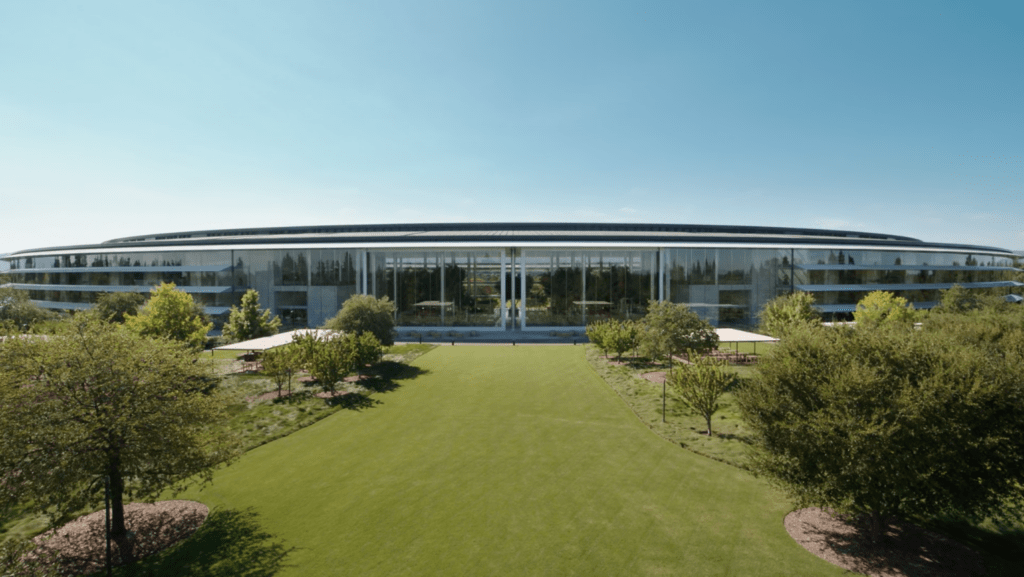 The November event was all about the Mac, and this starts a new era of Macintosh hardware. Apple announced earlier this year at WWDC that they would be transitioning from Intel processors to their own chips, dubbed Apple Silicon, and they would be shipping the first Apple Silicon Macs before the end of the year. Today they delivered on that promise, announcing three new Macs powered by the new Apple M1 chip. Before we get into the details about those Macs, some background.
A history of transitioning transistors
This isn't the first time that Apple has changed processor architectures. The original Macs were powered by the Motorola 680×0 series of processors. In the early-mid 1990s, Apple formed a partnership with IBM and Motorola (the chip division was later named Freescale) to design and produce the PowerPC line of chips. But when IBM couldn't deliver a 3GHz G5, and there was no hope of cramming one of those hot potatoes into a PowerBook, Apple needed to make another change to move forward. In 2005, Apple announced a partnership with Intel to use their CPUs, and things were pretty good for the next fifteen years. But Apple likes to control "the whole widget" and not rely on other companies' product roadmap and production schedules. In the meantime, they've gotten pretty darn good at designing processors themselves, as evidenced by the A14 chips in the latest iPhone and iPads, not to mention all of the custom chips in the Apple Watch and HomePod. Apple's processors for mobile devices have been benchmarking as fast or faster than the Intel chips Apple was using in their laptops and some desktop computers, while being extremely power-efficient.
Enter the M1
The first Apple Silicon chip for the Mac gets a new letter series name: the M1. And learning from their chips in their iDevices, it's not just a processor, but an entire "system on a chip" (SoC). This means that the chip brings several components that used to be separate chips across the computer motherboard together onto one chip. The M1 chip is manufactured using a 5nm (nanometer) process, meaning that the 16 billion transistors are so small, they are measured at an atomic scale. All of this means that different components can share resources, such as system memory, on a tiny package that uses very little power. The M1 features an 8-core CPU: four performance cores and four efficiency cores. It uses the performance cores when speed is needed, and efficiency cores when battery life is a higher priority. Depending on the model there are 7 or 8 GPU cores for graphics processing, and a 16-core Neural Engine for machine learning and other cutting-edge technologies. Apple can now custom tailor their processors to meet leverage performance and power efficiency as needed for specific machines.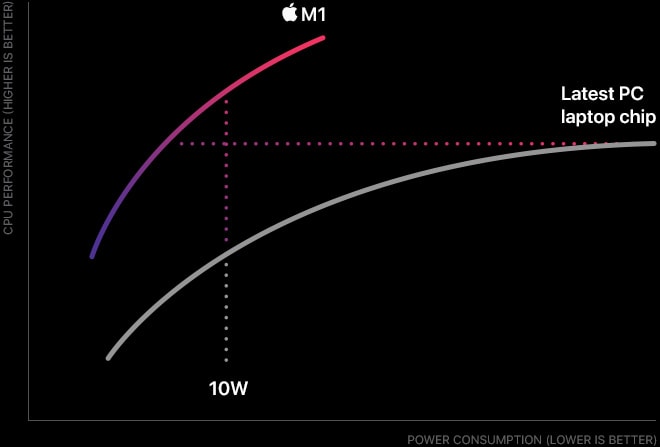 The combination of the M1 chip and macOS Big Sur (releasing this Thursday), means that new Macs will be able to run iOS and iPadOS apps natively. Big Sur features Rosetta 2 that will allow it to run Mac apps that haven't been compiled as Universal versions. They will also turn on instantly from sleep, just like your iPhone and iPad. To demonstrate this, Craig Federighi dimmed the lights and put on some romantic music to set the mood….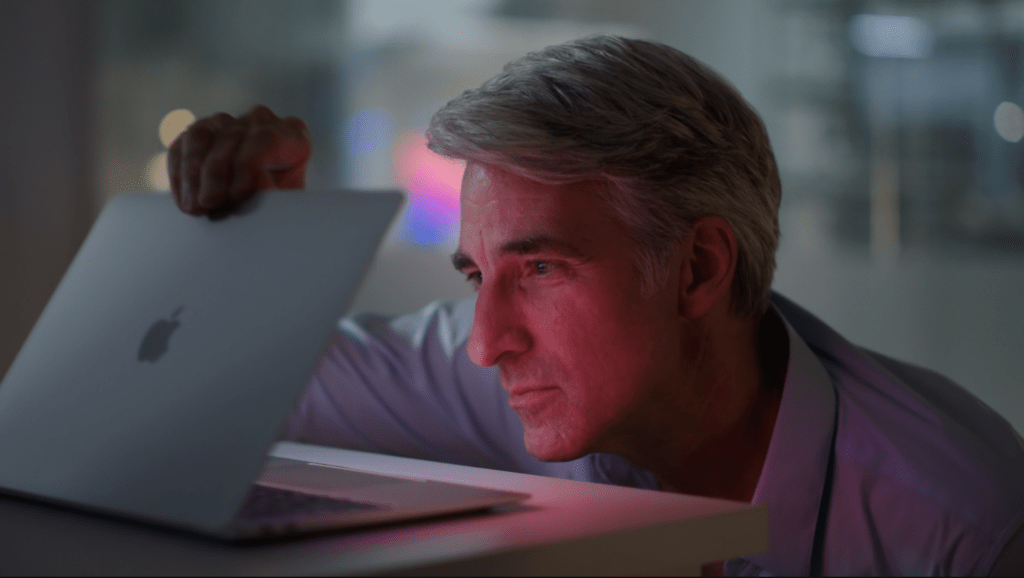 For a while, Apple's laptop lines were a little muddy when the MacBook Air lacked a retina display, and the MacBook was thinner and lighter than the MacBook Air. But in the last couple years, the MacBook Air regained the place as the no-brainer recommendation for anyone looking for an entry-level Mac laptop. Now powered by the M1, that recommendation is ever easier, thanks to up to 18 hours of battery life, a big performance boost, and a starting price of $999. Other notable improvements include a higher quality display with True Tone technology and P3 wide color gamut, improved camera quality, the latest Wi-Fi 6 standard, faster SSD storage, USB 4 connectivity, and can drive a 6K display. There is one thing the MacBook Air does not include: a fan. This means it is completely silent.

The Mac mini has had a bit of an identity crisis over its lifetime. It started out as a low cost Mac meant to lure "switchers" from the PC. At times, it was woefully behind, going up to four years between updates. The previous version positioned the Mac mini as a tiny powerhouse Mac, but had an increased starting price. We loved them for customers who wanted an in-house FileMaker Server. The M1 powered mini returns to its roots a bit, with a lower starting price of $699, while still delivering a performance boost over the previous entry-level mini. For connectivity, it features two USB-A ports, two Thunderbolt/USB 4 ports, HDMI 2.0, Ethernet, and a headphone jack. It also includes Wi-Fi 6, and can drive a 6K display like Apple's Pro Display XDR…  if you are OK with a monitor costing nearly 10x as much as the computer it is connected to (including the optional nano-textured glass and Pro Stand).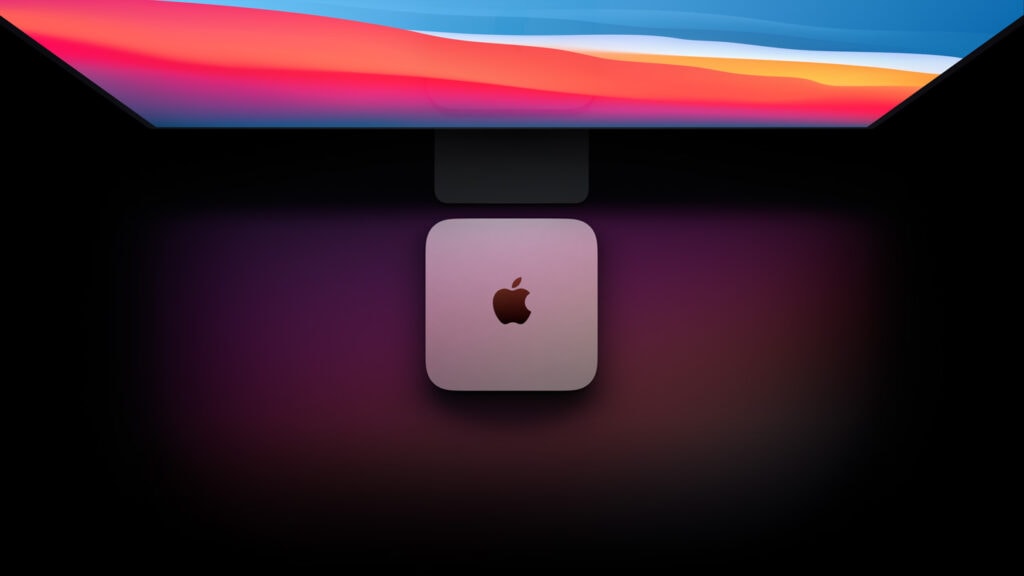 Apple showed us one more new Mac making the jump to Apple Silicon: the 13″ MacBook Pro. Much of the feature list is the same as the MacBook Air, but the larger enclosure allows the Pro to deliver up to a whopping 20 hours of battery life. The 13″ MacBook Pro now includes "studio-quality" mics for improved content creation and video conferencing.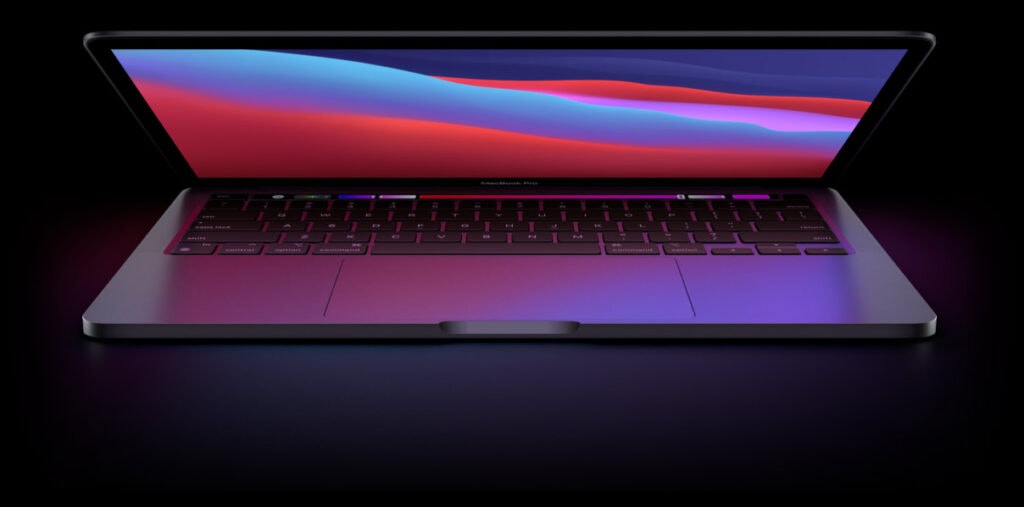 Is there a catch?
There are some things to know before you place your pre-orders. This is the first generation of a new line of Macs. Apple has a good track record of designing their own chips, and they have done a few of these transitions so we don't expect any major issues, but if you use your Mac to pay for your shoes, then make sure it is going to work for your specific needs. All three Apple Silicon Macs that were announced are entry-level, consumer machines. With the exception of the MacBook Air, there are still Intel versions available for sale, albeit at a higher starting price. There are no Apple Silicon processor upgrades to configure. You can have any Apple processor you like, as long as it's the M1. Apple doesn't publish clock speed numbers for their M1 processors, only the number of cores, so we don't know if all three machines are running at the same speed yet, until these get out in the wild. All three M1 Macs top out at 16GB of memory. The Intel version of the MacBook Pro can be configured to 32GB, and the Intel Mac mini can take 64GB. The Apple Silicon Macs have much faster integrated GPUs than their Intel variants, but at this point, they are not compatible with eGPUs, so hopefully what they have is enough. There are no upgrades you can do after the fact. The storage is soldered to the motherboard, and the memory is part of the SoC. This isn't completely new, especially in the laptop, but adventurous tinkerers could pry open the old Mac mini to add more memory.
If you need to run Windows on your Mac, these are not the Macs you are looking for. There is no more Boot Camp, and virtualization software like Parallels Desktop is not ready at this point.
There is more to come
We are excited to see the gains in performance and battery life, but we are also curious to see what the next wave brings. When Apple updates their higher-end laptops, iMacs, and even the Mac Pro, we will see what kind of processing power they can unleash when battery life isn't the primary objective. Can't wait to see what the mad scientists in the Apple labs cook up for us!
One more thing…
Apple ended the "One more thing" event with one more "one more thing"… an appearance by John Hodgman, reprising his role as the "I'm a PC" guy, wondering why… why make all the advancements? He tried to show us how he's "still got it" but ran out of steam, and had to go find an outlet to recharge. A funny moment for the Apple faithful. I had the pleasure of meeting John just over six years ago on my last day at Apple, before joining LuminFire, and he was the nicest guy. Couldn't ask for a better send-off.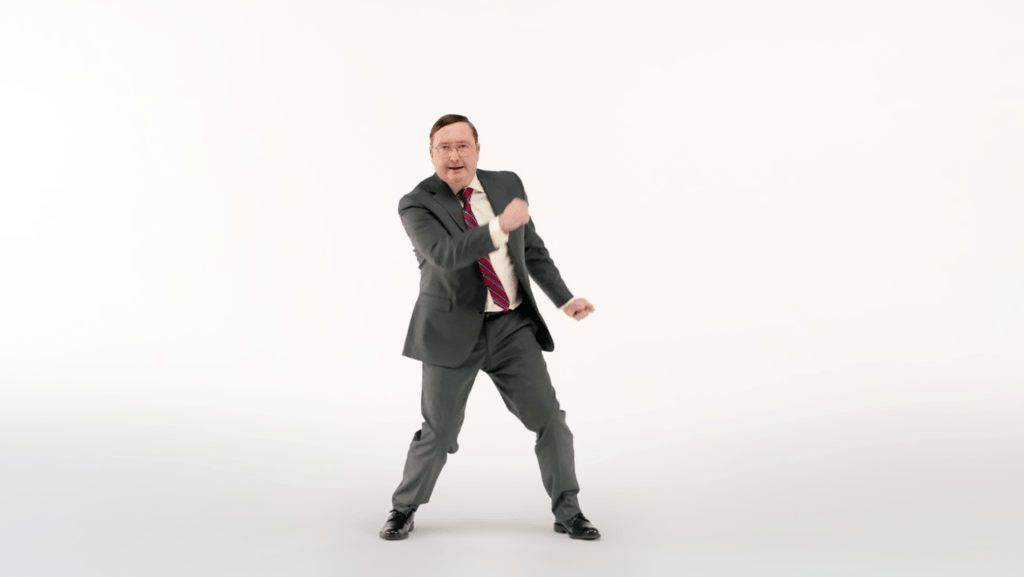 We can help
Contact us to help guide you through your next Apple hardware purchase or any other support or technology requests.