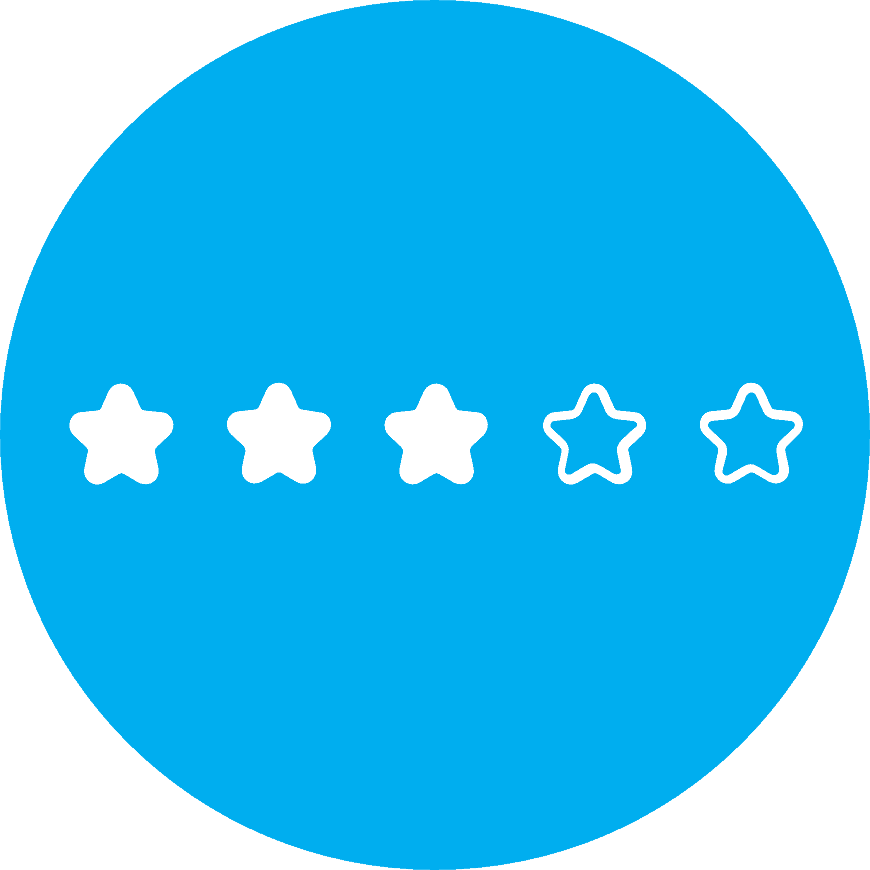 We created this FileMaker app to show you how you can easily create a native star, rating, or favorites control similar to common apps we see like iTunes for rating favorite songs. It's a simple way to select your favorite and see it displayed visually. See this blog article for more information.
The control can be easily copied and pasted into your solution if the Table name matches (can be changed in the sample file) and the connected numeric field named "Rating" exists in your table.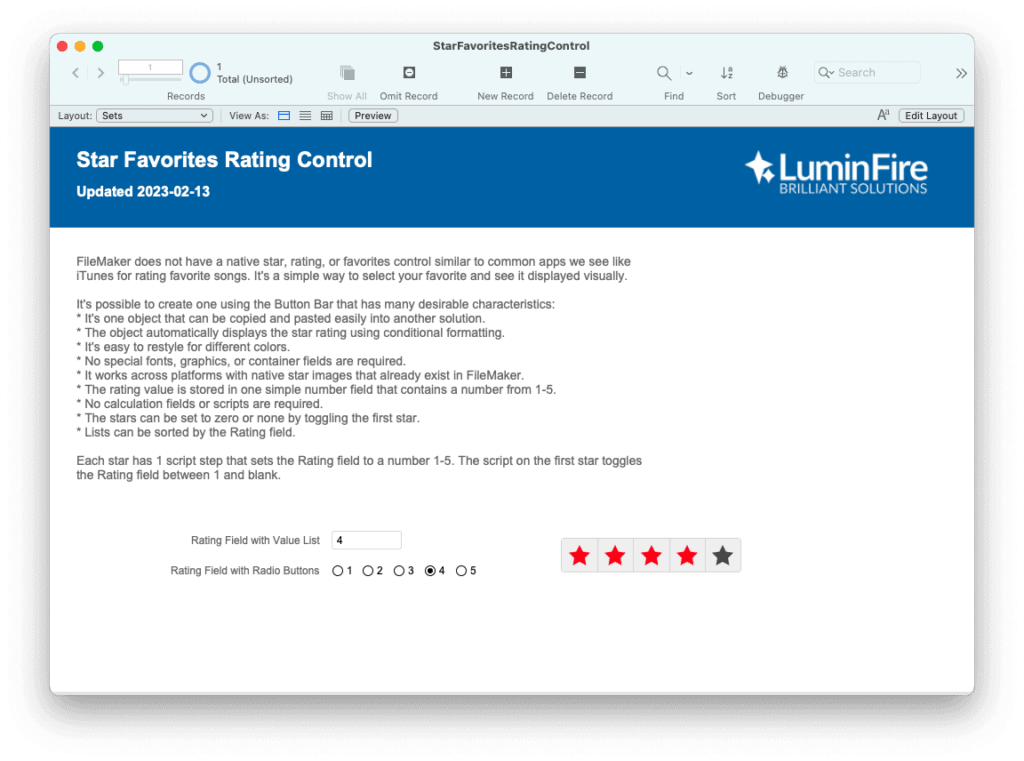 Download the free example file here so you can incorporate it into your own FileMaker solutions. This download also includes a FileMaker Add-on that you can use to easily add it to your own solution. Enjoy!