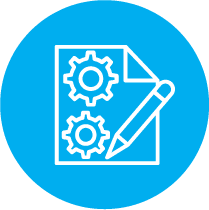 Old-school advertising just isn't as effective as it used to be. Potential customers routinely ignore email advertisements and close out of pop-ups before they even know what product the page is pushing. For that reason, more companies are turning to content marketing to generate website traffic and new clients.
Content marketing is a strategy where companies create engaging content that targets a specific audience. That audience is composed of potential customers and clients. Instead of seeking them out yourself, your content allows them to come to you.
Benefits of a Content Marketing Strategy
No one likes plain old advertisements. In the age of the internet, potential customers and clients are so used to seeing ads that they ignore them without a second thought. Content marketing gives you a way to attract new business and gain the trust of future customers in the process.
Content marketing usually takes the form of written content, but it can also refer to videos and other types of engaging advertisements. Getting a stock email from a company isn't going to attract visitors, but creating relevant, interesting content will bring new and existing customers back to your business. They may even share it with their friends and colleagues.
This marketing strategy can develop leads, which eventually turn into sales. Once they're a customer, content marketing can bring them back and even sell them higher-priced products and services without seeming like you're selling to them at all.
Success of Content Marketing
It's not just small companies that use content marketing. Some of the biggest companies in the world use content marketing to reach new and old customers. Household names like John Deere and Microsoft prove that content marketing can make a difference – even for the biggest of businesses.
What We Provide
There's no substitute for an impressive content marketing strategy. It can put your page at the top of search engines and have new customers visiting your site multiple times in a day. The downside, of course, is that it's hard to find time to create a company blog that will engage the general public.
That's where our Minneapolis content marketing service comes into play. We have a team of dedicated writers who can churn-out content on a variety of subjects. We've staffed our team with people from diverse backgrounds who understand the importance of well-crafted content and search engine marketing.
Search Engine Optimization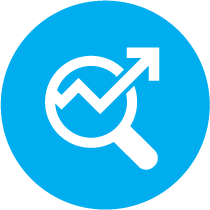 SEO goes hand-in-hand with content marketing and is another place where our service excels.
At LuminFire, we conduct extensive research to know what people are searching for and which keywords generate the most traffic. An effective content marketing campaign will have your pages ranking near or at the top of relevant search results.
Fresh and Relevant Content
Once visitors click on the page, we keep them there with informative content from our Minneapolis content marketing team. We'll answer the questions that your website viewers want to be answered.
Creating engaging content is a way to advertise to customers without ever coming off as annoying. With an active strategy, new clients and customers will come to you.
Existing customers will come back just for the content, and will eventually end up spending more on your product or service than if you only advertised through traditional methods.
A Minneapolis Content Marketing Service
At LuminFire, we aim to get the most out of your advertising dollar. Not only is content marketing cheaper than advertising directly to customers, it's also more effective.
Content marketing can change the way your customers view your company and can have them eagerly awaiting your Friday newsletter. Compelling content and an authoritative voice are engaging for new and old customers, and that's what we provide through our service.