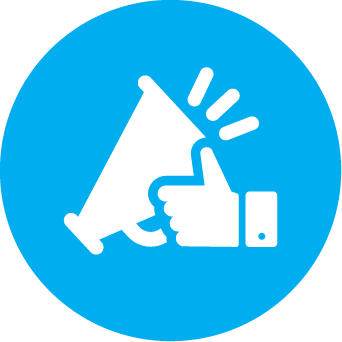 LuminFire wants to help your business grow through digital media marketing. Whether your company is big or small, our services will enhance the way you reach new customers, as well as encourage new customers to come back and visit your website while making the most of your advertising budget.
The Power of Digital Marketing
Digital marketing is one of the most effective ways for any company to acquire new customers and keep their old customers engaged. Digital marketing allows businesses to target the right kind of customer, and respond to leads in real-time.
Advertising on traditional forms of media, such as radio, print, and television, is far more expensive than advertising on digital platforms. Search engine marketing can cost a fraction of the price it does for one of the "old" forms of advertising.
Additionally, digital media marketing gives companies a way to track their marketing efforts in ways that other mediums do not. You do not have to wait weeks to see if your campaign is working. You can get analytics almost as soon as you implement your strategy.
If something isn't working, you can change it immediately. You do not have to wait until your next cycle of ads. Digital media advertising puts the power in the hands of the advertising department. It's the advertising way of the future.
If you're looking to have more control of your advertising campaign, cut costs, and build better, stronger relationships with customers, digital media is your answer.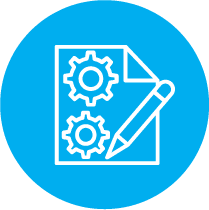 Content Marketing provides your company with relevant, engaging content that will attract users to your website while maintaining a high rank in search engines. Wouldn't you like to have potential clients and customers spending 10 to 15 minutes reading your copy? What about existing clients sharing your ads with their friends?
For a fraction of the price of advertising with traditional media, content marketing brings customers to you and allows you to retain and upsell existing customers without coming off as an annoying advertisement. Content marketing is the advertising strategy of the future, and our talented staff can help your business make the most of this medium.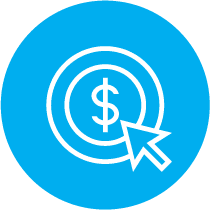 Search Engine Optimization (SEO) is one of the most critical elements of any content marketing campaign. If users can't find your content, they won't go searching for it. You need to appear at the top of relevant search results for potential customers and clients to click on your webpage and view your products and services.
We conduct constant research to get a better understanding of what people are searching for, and the phrases they use when they search for it. Additionally, our optimization team uses SEO best practices, so your webpage will stay at the top of web results for as long as it's relevant. There's no replacement for fresh, original, SEO friendly content.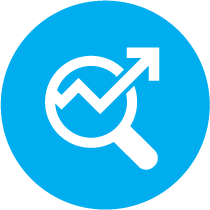 Pay Per Click (PPC) is a strategy where companies pay to have their links display as an advertisement at the top of specific search results. Every time a user clicks on one of the links, the company pays the search engine.
Much like SEO, PPC marketing brings customers to your website by optimizing keywords in internet searches. Our PPC management service handles the full life-cycle of your campaign. We take a look at what keywords are performing better than others, as well as which keywords are translating website visitors into paying customers.
LuminFire will analyze the data so you do not have to. We'll give you the numbers on an easy to read chart that tells where your PPC budget is going. From here, we can change elements of your campaign if needed, or be more aggressive on certain keywords that are performing well.
Optimizing User Experience
Some agencies try to pack as many keywords as they can into a piece of content. At LuminFire, we understand that readability is just as crucial as SEO-friendly keywords and descriptions. By prioritizing user experience, we ensure that all of our clients' pages stand at the top of search engines until we provide new content for them. Using questionable tactics like hidden keywords and duplicated written doesn't work. Search engines always catch up. When they do, they will punish your webpage by burying it in the rankings or removing it all together. We provide transparent analytics to show what works.
Digital marketing is critical to business today. Our research staff stays on top of what's trending, allowing us to take advantage of certain opportunities when they present themselves. We know that advertising is the backbone of almost any business, and take pride in delivering substantial value for your budget. Whether you're trying to gain a little more traffic through a company blog or completely overhaul a website, LuminFire can deliver.