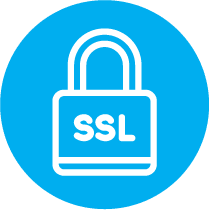 SSL Certificates enable all communication with your website to be encrypted, can help with search engine rankings, and avoid the avoidable "not secure" warning in Modern Browsers like Safari, Google Chrome, Firefox and Microsoft Edge. SSL is the common name for TLS, the current encryption standard for internet communications.
Note: Our BrilliantHosting service comes with auto-renewing SSL included in the cost!
Due to recently imposed limits on certificate validity, we are only able to offer 1 year certificates at this time.
Not sure if this is the right solution? Let's Talk