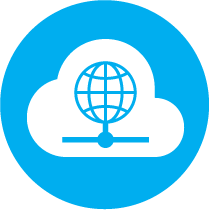 LuminFire provides reliable and secure hosting for web sites from basic to high performance. All hosting accounts include:
The following additional solutions are available to complement our hosting:
Data migration (unless bundled as part of a redesign project)
Email migration (quoted as needed based on size and number of accounts)
Fixes to code that breaks due to upgrades of plugins or WordPress
Email Hosting – We recommend several 3rd party email hosting providers based on the best fit for your needs.
Content Delivery Network – Speed up your site with KeyCDN or CDN77  Configuration is included in our maintenance plans, or can be completed on an hourly basis (usually takes 1-2 hours).
Optional WAF (Web Application Firewall) that makes our servers faster, secure, and more reliable by protecting and optimizing traffic based on geography and internet traffic patterns.
Web SSL Certificate & Installation – Stay secure with LetsEncrypt  (Domain Validated), Standard Validation (Domain Control), or Extended Validation, WildCard, etc.
Starter

$30/month

Best for:
low traffic sites

Shared Hosting Platform
SSL Certificate(s) Included
Daily Database Backups (cloud)
Daily Full Site Backups (cloud)
365 day retention of backups
3rd Party Email Hosting
Support via email or phone
Full Page Caching (Optional)
No Service Level Agreement

Pro

$60/month

Best for:
low to medium traffic sites

Private Hosting Platform
SSL Certificate(s) Included
Daily Database Backups (cloud)
Daily Full Site Backups (cloud)
365 day retention of backups
3rd Party Email Hosting
Support via email or phone
Full Page Caching (optional)
No Service Level Agreement

Elite

$100/month

Best for:
e-commerce sites & web applications

Private Hosting Platform
SSL Certificate(s) Included
Daily Database Backups (cloud)
Daily Full Site Backups (cloud)
365 day retention of backups
3rd Party Email Hosting
Support via email or phone
Full Page Caching
Service Level Agreement Available