Tim Cimbura and Nick Ciske from LuminFire shared a well received presentation on FileMaker and WordPress integration at FileMaker DevCon 2016 in Las Vegas.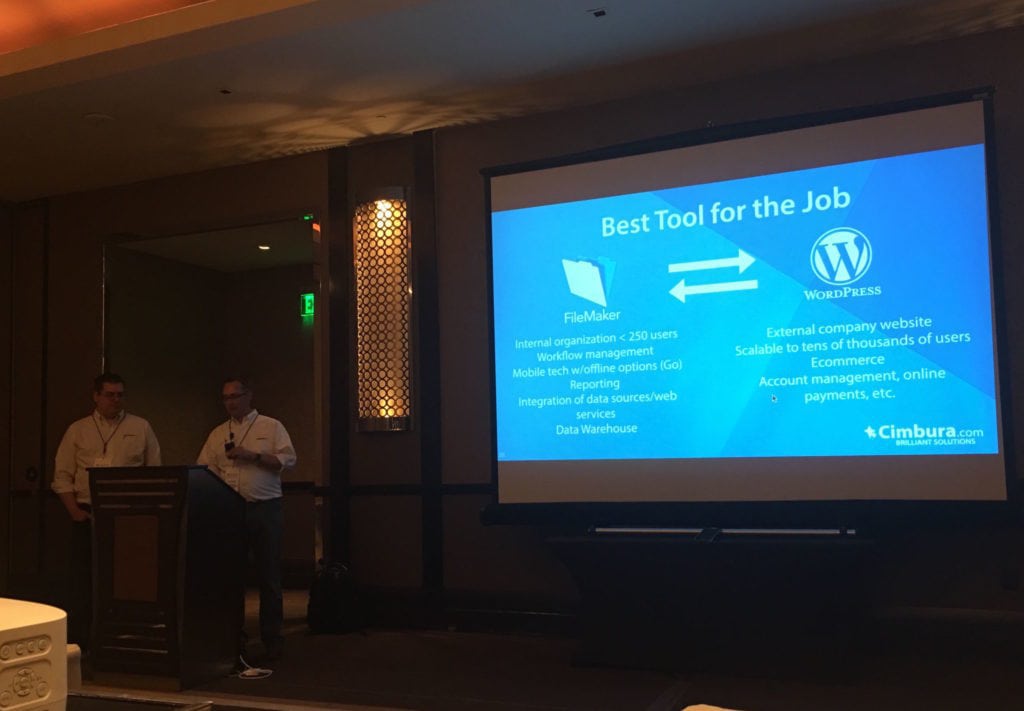 Attendees were very interested. See the full FileMaker/WordPress Integration video presentation that runs about 52 minutes long including questions at the end.
For additional information see the following:
If you're interested in this, we'd love to talk more about your particular project and see if it's a good fit for this amazing technology. Connect with us via our project request here.