Visual Impact, LLC is print service provider that offers a variety of high quality, digitally printed, products for the wholesale market. Visual Impact partners with print brokers, sign shops, marketing agencies, and other business within the printing and graphics industry. Their printers create products on grand scale; producing goods that have been used at event and retail locations across the United States. Visual Impact also produces custom vehicle wraps for vehicles of all shapes and sizes. Here is a sample of some of the graphics they've created: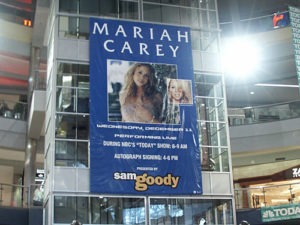 Visual Impact came to LuminFire with an existing FileMaker solution designed to track work orders, jobs, and invoicing that was created by an in-house developer over many years. The employee had left the company and we were tasked with supporting and enhancing this solution.
Our first task was to install an up-to-date FileMaker server with the latest version of FileMaker. This provided Visual Impact a very stable system with reliable backups. It also positioned them to take full advantage of the latest database technologies available in the most recent version of FileMaker.
"FileMaker has allowed Visual Impact to grow over the past 20 years as well as enabling us to be much more accurate, productive, and efficient." – Josh Bollman, Visual Impact
LuminFire helped to identify some performance issues in the solution and were able to reprogram the solution to make certain processes much more efficient. After investing in only 4 hours of development, LuminFire was able to produce a return on investment (ROI) of over $4,500 annually! Visual Impact plans to make additional improvements to this custom solution to further increase their competitive advantage. For example, we can integrate the FileMaker solution with their AccountEdge accounting system to save on double data entry. For Visual Impact, the results of these kinds of technologto produce a return on investment (ROI) of over $4,500 annuallyy improvements makes them better able to serve clients.
These are the kinds of enhancements and improvements that LuminFire completes for businesses on a regular basis. Sometimes even enhancements that take very little time to implement can yield dramatic results. Because of our extensive experience with FileMaker, LuminFire can make it work the best to make your business more effective, productive, and profitable.