Thanks to everyone who helped us celebrate our new space by attending our open house and ribbon cutting.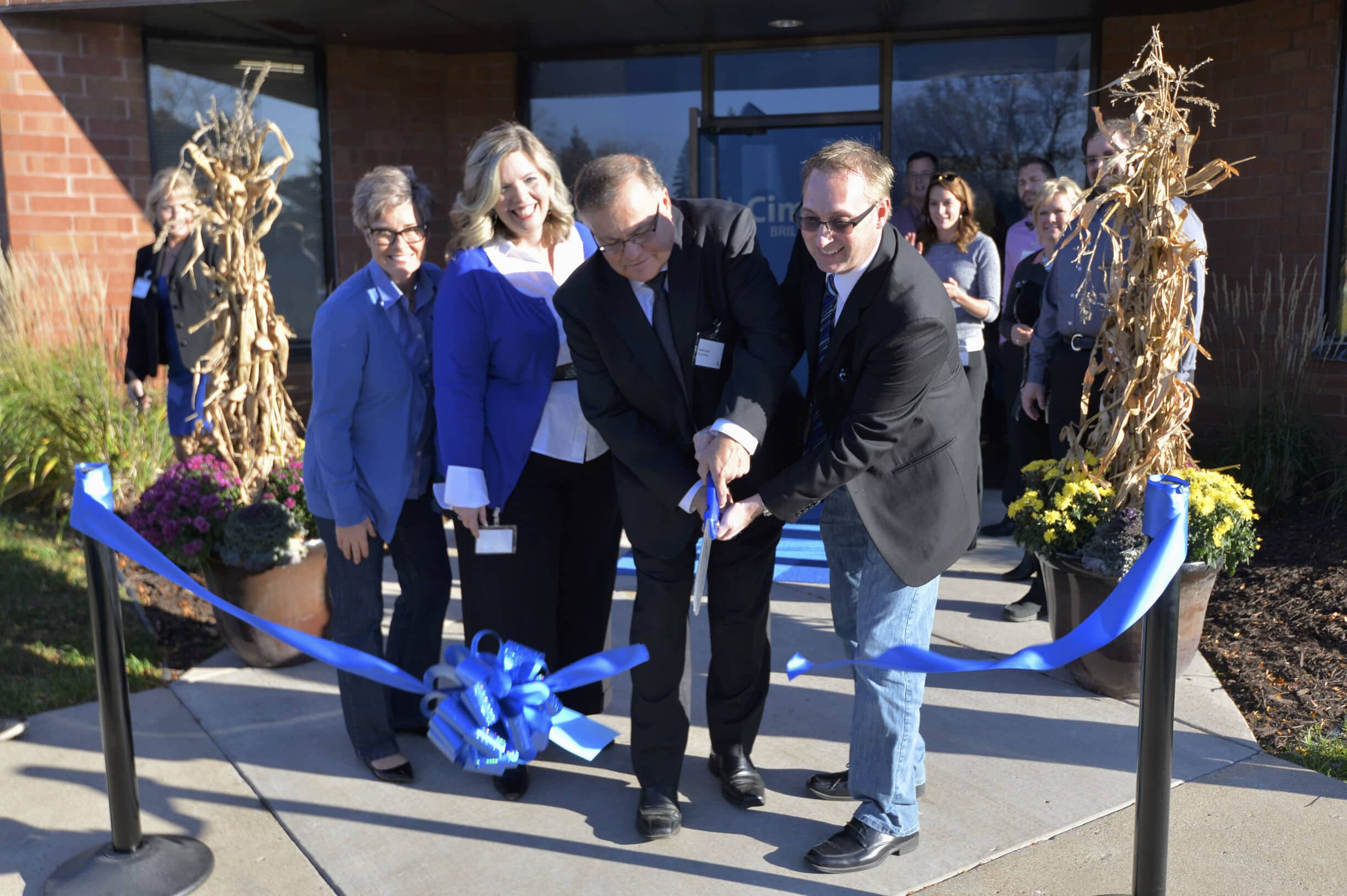 After months of planning our new space, moving in, and finally making it feel more like home, we were ready to share our space with our clients and supporters.
We welcomed our guests on Tuesday, October 18, 2016 to the new LuminFire (formerly Cimbura.com) location at 5155 East River Road, Suite 405, in Minneapolis, MN. After a ribbon-cutting ceremony presented by Mayor of Fridley, we were reminded of how important community is by the support we received from our guests. We were thrilled to share two high impact speakers that evening: Mark LeBlanc spoke on how to grow our businesses, and David Horsager spoke on the importance of trust.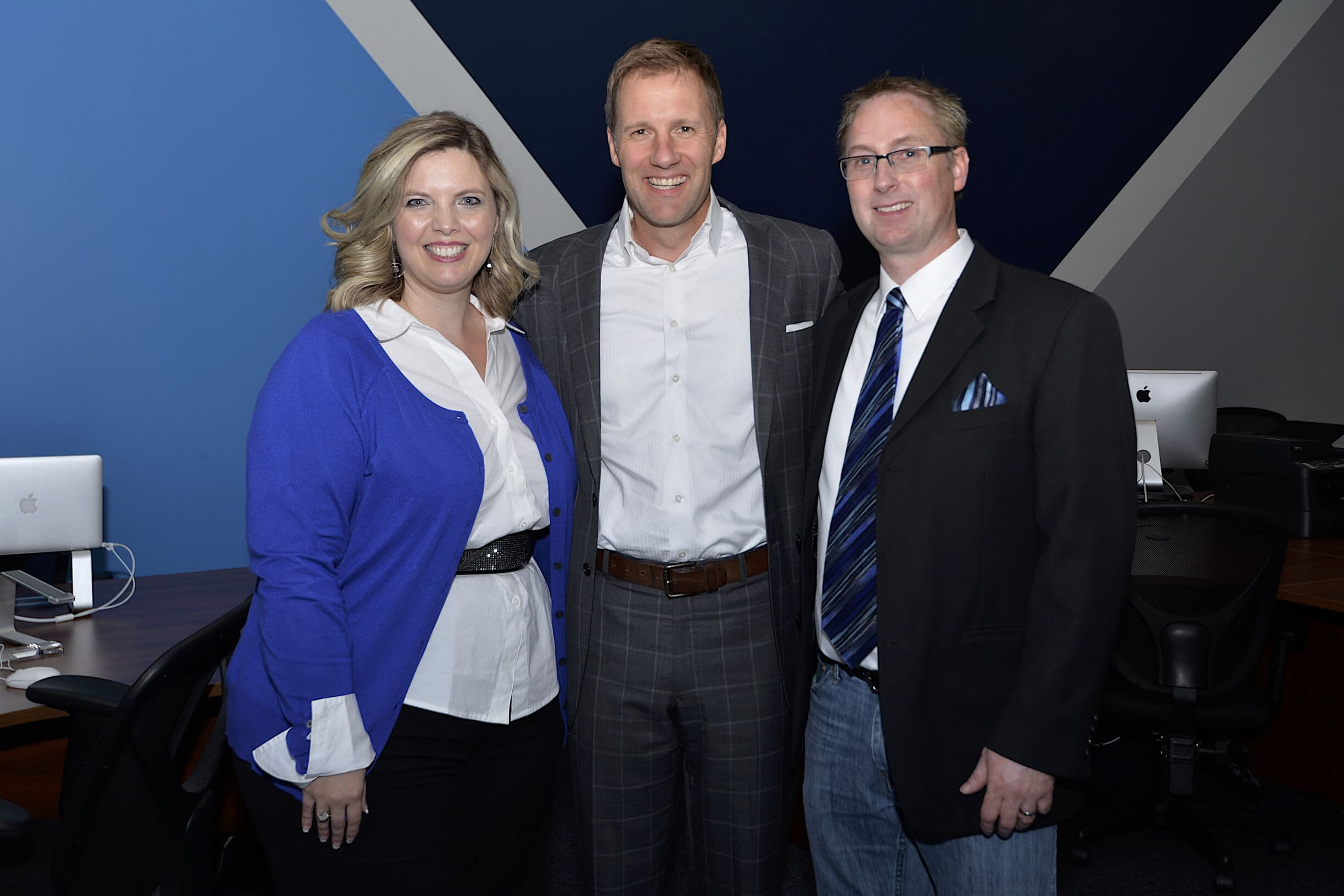 Thanks to all of those who attended our open house. If you haven't checked out our new space yet, you're always welcome to stop by!
Architecting an Inviting and Functional Office
LuminFire's new office in a converted warehouse near the banks of the mighty Mississippi river, looks, in a word, tech-chic. While many companies have embraced the historical industrial motif, this new space blends modern edge with hints of classic and glam style. The space embodies a warm comfort that is stylishly organized and creative. From high ceilings to a large fireplace and a custom foosball table, guests are surprised to walk into a space that balances modern clean lines with approachability that invites exploration.
"When we set out to find a new space for our company, we wanted our design to inspire us to connect and create. We build brilliant technology solutions for companies that are looking to be more efficient, productive, and profitable. The hope with our design was to incorporate bright chrome, faceted glass, and hues of blue against the warmth of wood and earthen grays to create a space that people enjoy being in. The design needed to be practical and inspiring," said Brenda Cimbura, Chief Operating Officer.
As LuminFire's new headquarters shows, all the comforts of home can be had at work.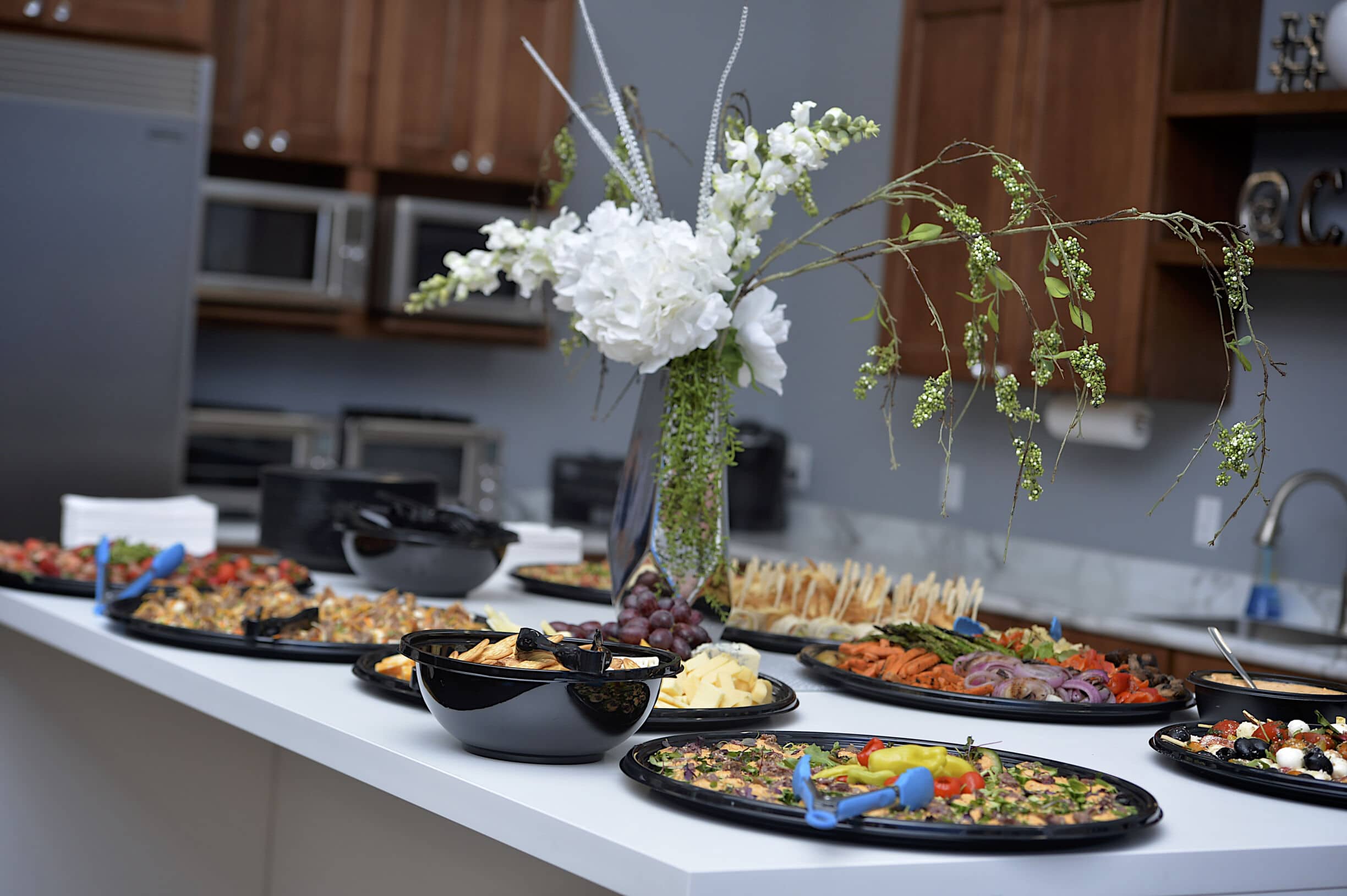 Workspace…
Our workspace design features private offices with glass doors to maintain privacy without sacrificing transparency or natural light, as well as open work areas with large desks, and more collaborative spaces with standing tables. Common spaces have a distinct classic yet modern aesthetic that inspires our team, as well as the guests we bring into our building. Our workspace amenities include super-fast Wi-Fi, free refreshments in our fully equipped cafe, small group huddle spaces for 4-6 people, a kid-friendly lounge, and large conference room for 14 people. Our event space is centered around a large fireplace that comfortably accommodates groups from 10 to 100 people for fireside chats, presentations, and seminars. Events in this space have the luxury of a 150 inch screen with full audio and video capabilities.
Connect, Learn and Grow…
Relationships matter and community is our catalyst. Events are an essential part of the culture of LuminFire. This includes: user group meetings, meetups, networking events, Friday lunch recess, family movie nights, and after work parties. There are events, both social and professional, happening frequently within our space to help build and maintain a strong team culture, while also contributing to the community around us.
Museum like art and interactivity…
Inspiration comes from many places. Many notable people have contributed ideas that have transformed products and people's lives. When people think about problems, solutions can be found. Our company values people who "Think Brilliant" so we created an interactive art display with several historical individuals that have lived lives pushing new ideas forward. We are also inspired by great engineering that invented products that revolutionized a field. Our "Patently Brilliant" interactive display showcases the United State patents that changed the way things work. As a company, we want to be reminded of what has come before us, as we lean into ideas that can change tomorrow.
In it together…
Collaboration is at the heart of the work we do. By sharing experiences, from the things we build to the things we learn together, we get inspiration from each other, our clients, and community around us. From the start, you'll see that our team is full of ideas that can help your business grow, and the skills and experience required to implement it. We also like foosball, and fun, so if we can have time together to eat, learn and play – it's a great day!