The Wedding Guys. Ever heard of them?
They are THE go-to source for everything a bride and groom need to simplify the wedding process. Think Twin Cities Bridal Show, the UNVEILED Wedding Event and endless wedding ideas in their Wedding Trend Look Book.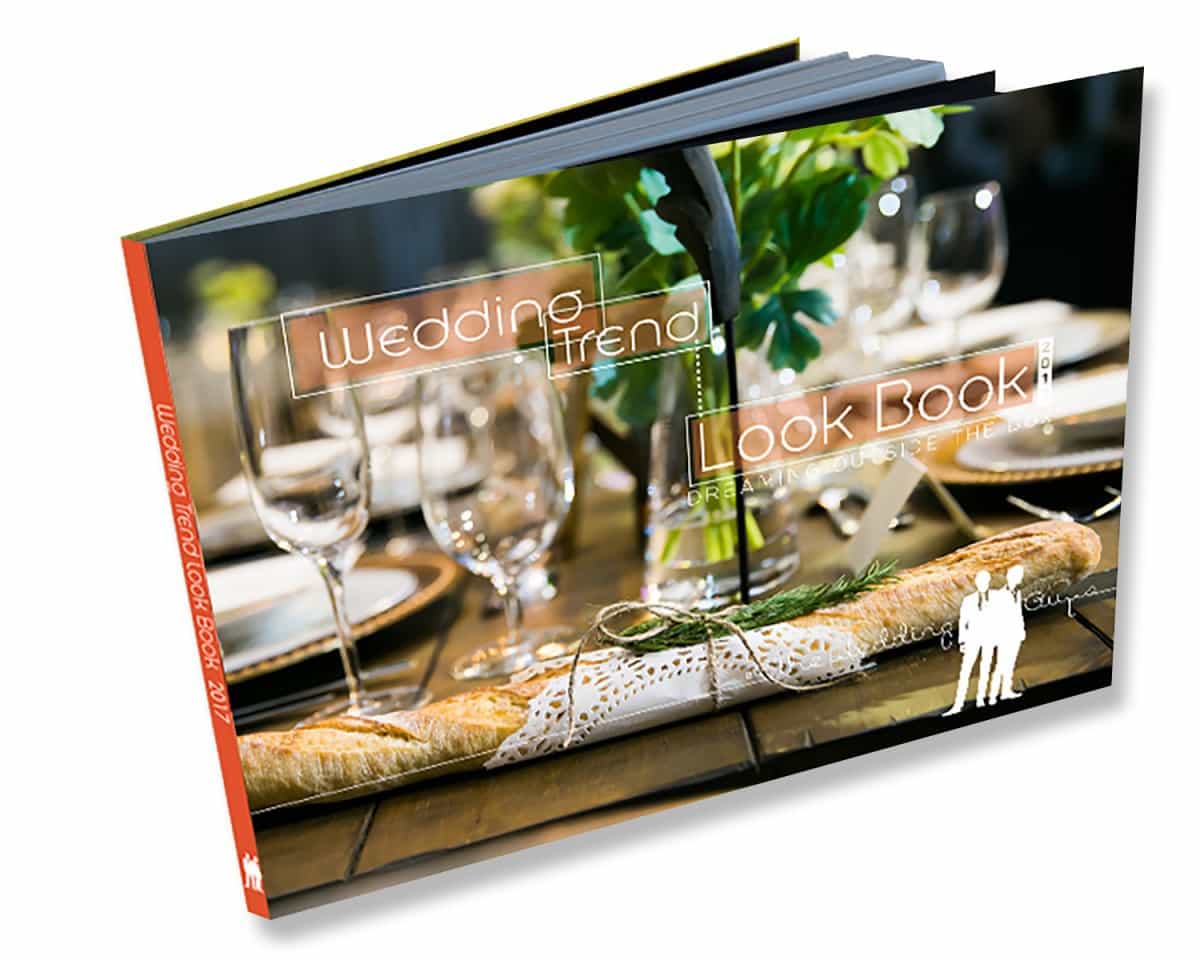 Who are The Wedding Guys®?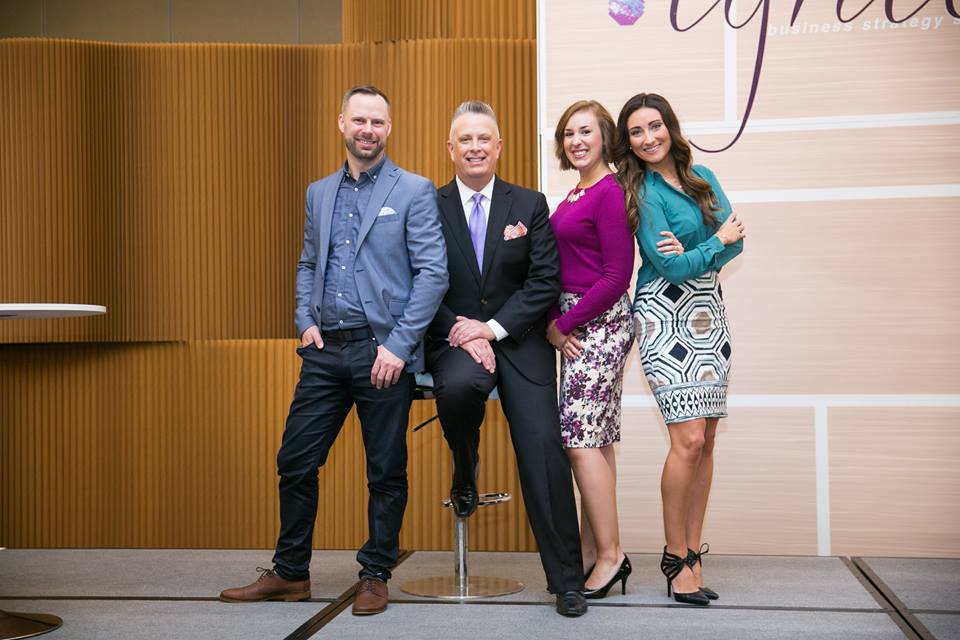 Matthew Trettel is regarded as a premier designer and producer in the wedding industry; as an accomplished professional in publishing, graphic design, fashion and trade show production. With more than 15 years experience in the event industry, Mr. Trettel is a recipient of numerous accolades in the wedding industry and is world-renowned as one of The Wedding Guys®.
Bruce Vassar is highly respected internationally for his insight to marketing, media and public relations. Mr. Vassar's resume includes twenty years in the special events industry including visual merchandising and promotion in the bridal fashion industry along with an extensive background in catering; event design, tradeshow and fashion show production. His truly authentic passion for everything bridal has awarded him numerous accolades and the world-renowned title as one of The Wedding Guys®.
It's no wonder these guys have had success: Known for producing the world's best bridal events, they spend their time developing each bridal show and scouring the globe for new ideas that brides and grooms can use to create an unforgettable experience for their guests.
Enter LuminFire. As you can tell, The Wedding Guys have a knack for producing beautiful things and for making great things happen. However, their existing website was based on a failing technology, support and reliability was spotty, and it didn't talk to a FileMaker application that they used internally to track information…so it required a lot of double entry of data.
Originally, we worked with an industry-specific web site app and we were very limited. It didn't give us the robust customized features that we really needed. We have a lot of great content that we weren't able to feature on our website. In addition, we were doing double entry of our content in order to get it onto on our website. LuminFire offered us a fully customized solution that integrated FileMaker with a new WordPress website and eliminated most wasted time entering data twice. We still enter financials manually into QuickBooks, but we are looking forward to working with LuminFire to automate that step as well in the future. – Matthew Trettel, President, The Wedding Guys
The Wedding Guys had a vision for a beautiful new website that included Photoshop mockups…but they needed them to be incorporated into their website in a way that really grabbed the viewer's attention. The developers at LuminFire took these mockups and brought them to life.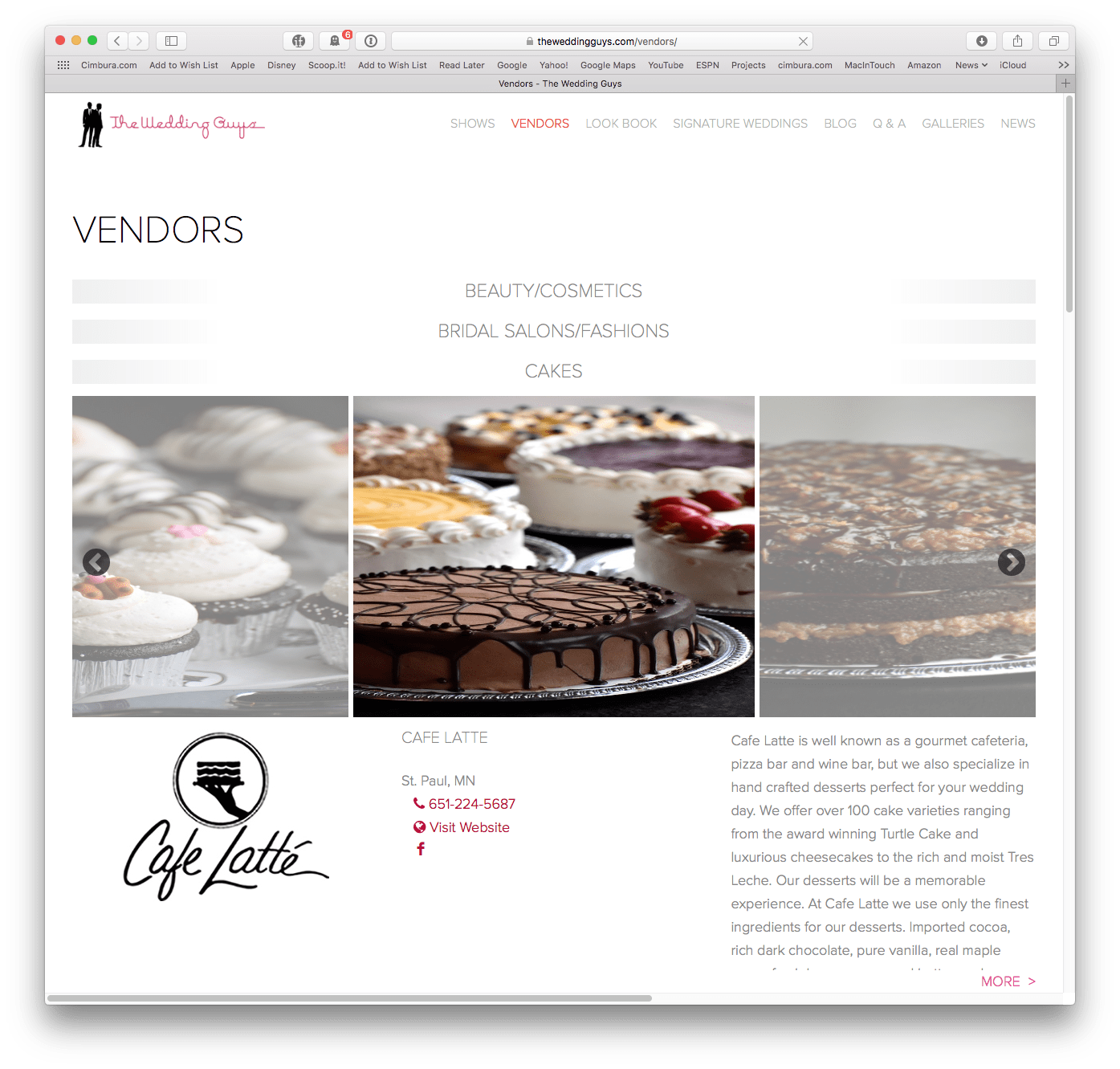 One of the key elements to the success of their business and events is the vendor directory. They have a large number of vendors – from catering to florists to photography, and we designed a way for them to manage their vendors in FileMaker, but display them on their website, as well on the Exhibitors on the show pages.
One key component to their business is selling:
Vendors buy exhibitor positions (booths) and can choose amenities like tables, carpet, etc.
Event attendees purchase tickets to the show with various limits on people, special coupons, etc.
Conference attendees buy registrations to The Wedding Guys Ignite Conference. Custom logic to allows for quantity pricing for groups/companies.
The website and FileMaker solution supports all these options.
So how has using our technology improved their business?
They get to use their FileMaker database in the office with their internal employees. They're comfortable with it. It's easy to create custom reports and easily search for any information they have available. They use WordPress to present their public facing website. They get the advantage of WordPress themes, plugins, security, and ability to scale and serve information to tens of thousands of people easily. In general, the tools are used where they fit best to make an integrated technology solution.
BrilliantSync technology is used in this solution to push Shows, Venues, Registrations, and Vendors/Prospects from FileMaker to the WordPress website. This automated process saves a lot of time.
LuminFire's custom WordPress web and FileMaker solution saved us so much work that we have been able to shift a full-time position to do other important work, saving us around $30,000. We really needed a custom solution and LuminFire made it happen. Another big advantage of working with LuminFire is that they are very responsive to our needs. Their team is plugged into what we are doing and they understand our project. As we need to make additional changes or enhancements to the system they have been quick to execute. Often we can reach out and within a day (and many times even in the same day) we can have our system up and running. – Matthew Trettel, President, The Wedding Guys