The 2017 FileMaker DevCon happened a few weeks ago but we're finally getting around to processing many of the things we learned. It was a very busy summer for us LuminFire with appearances at DevCon in Phoenix, WordCamp in Minneapolis, and FOSS4G in Boston.
This was the biggest and most exciting DevCon ever! There was an emphasis on the FileMaker Training day this year with a lot of interest in Todd Geist's session on Connecting FileMaker to the Web that detailed many of the new FileMaker 16 features. Most of it was review for our team as we specialize in FileMaker integration and web work. The session was quite technical and I think many of the attendees had a challenge keeping up with the pace.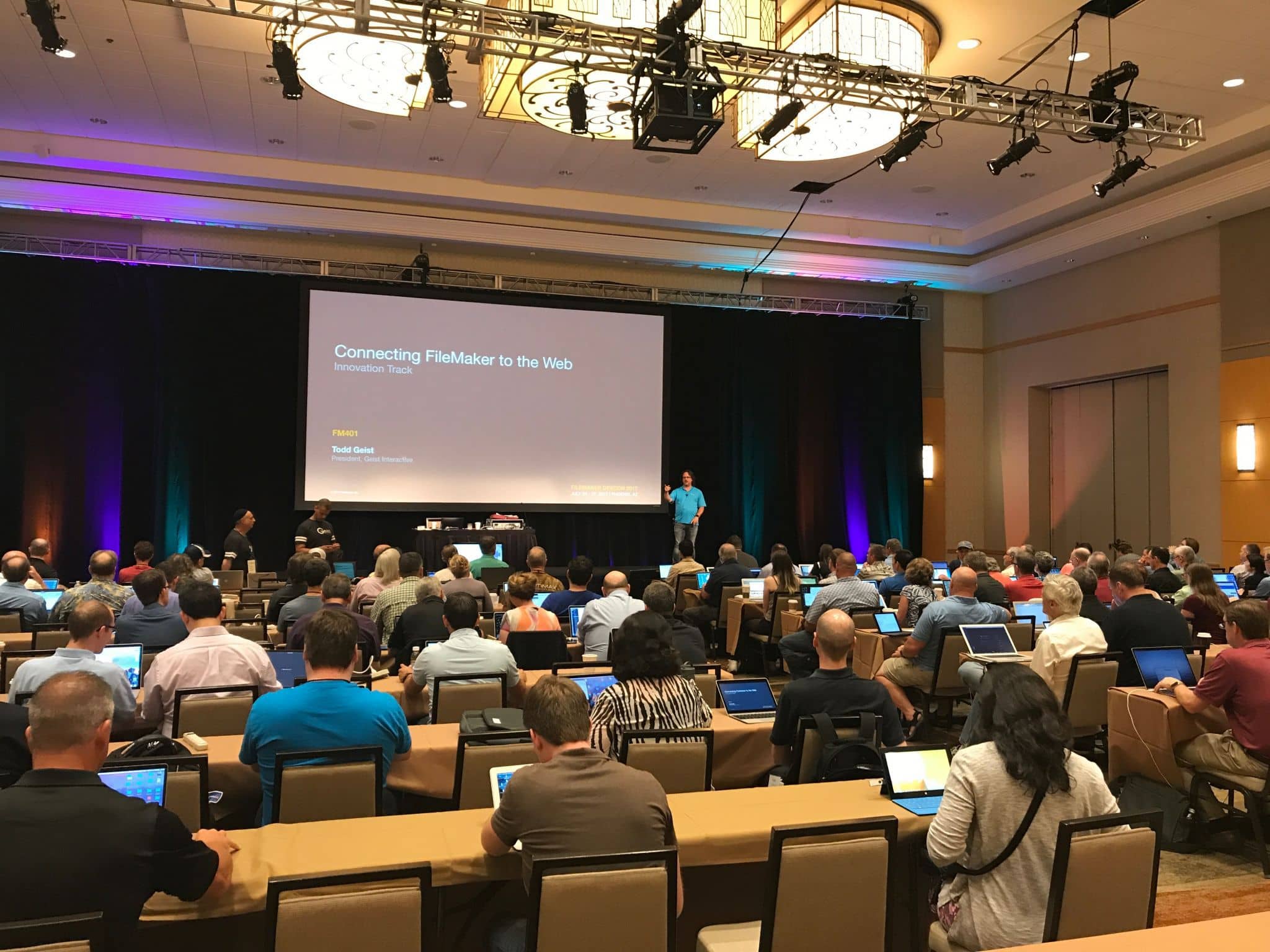 There were over 1,600 people in attendance breaking a new conference record. LuminFire had the most people from one company at the event with 14 developers. The keynote was one of our favorite sessions where we got to see a sneak preview at future FileMaker features.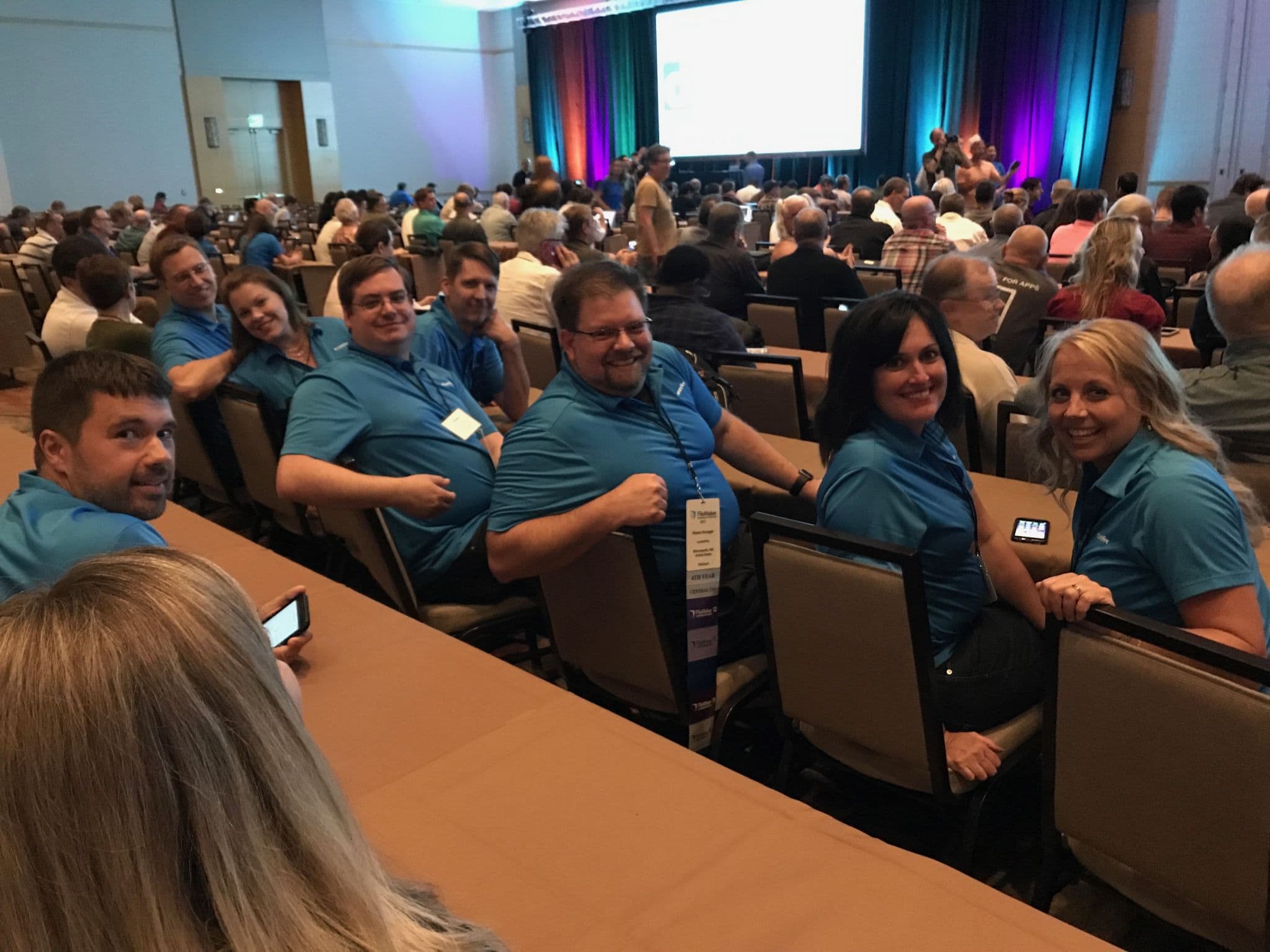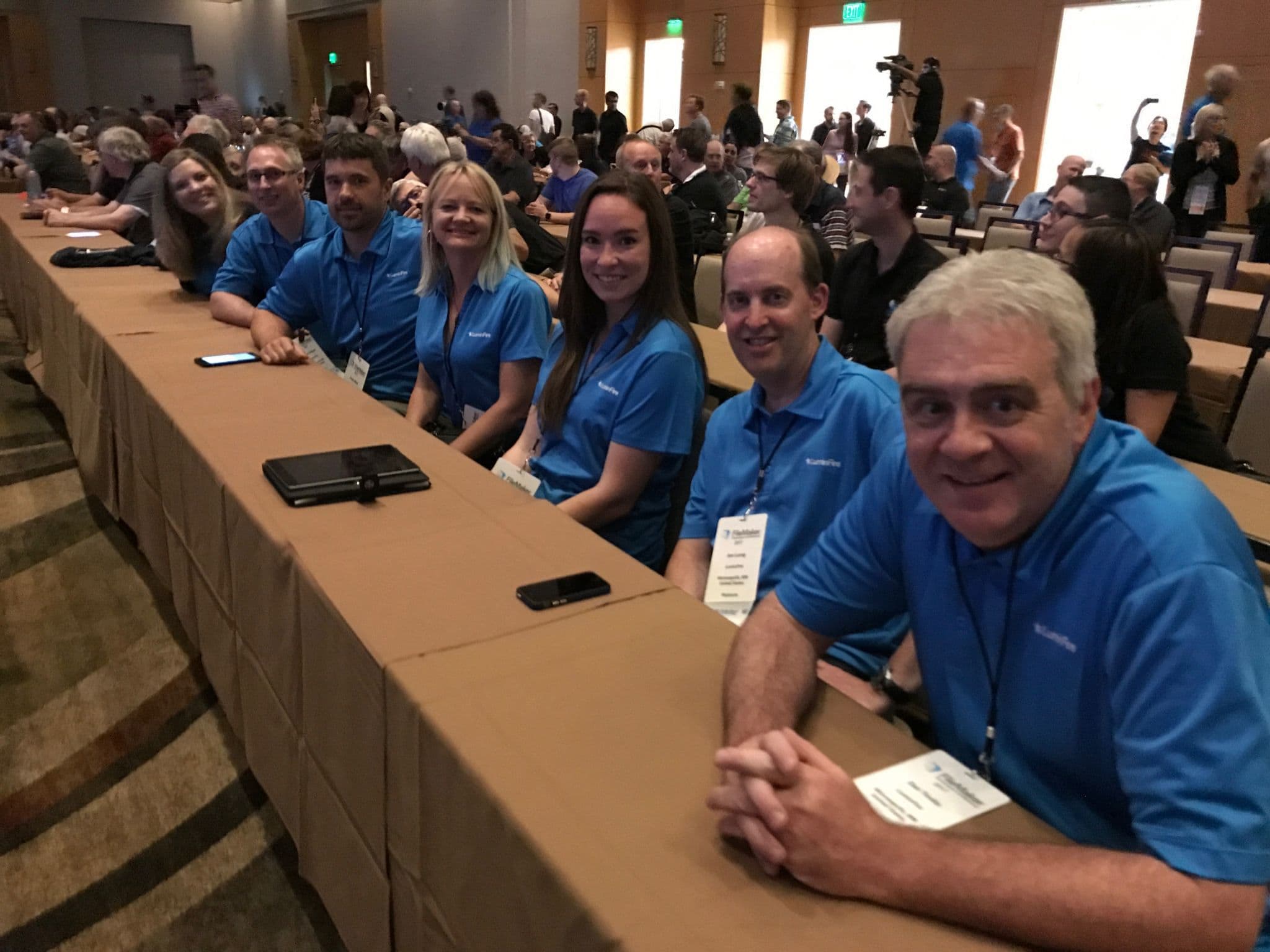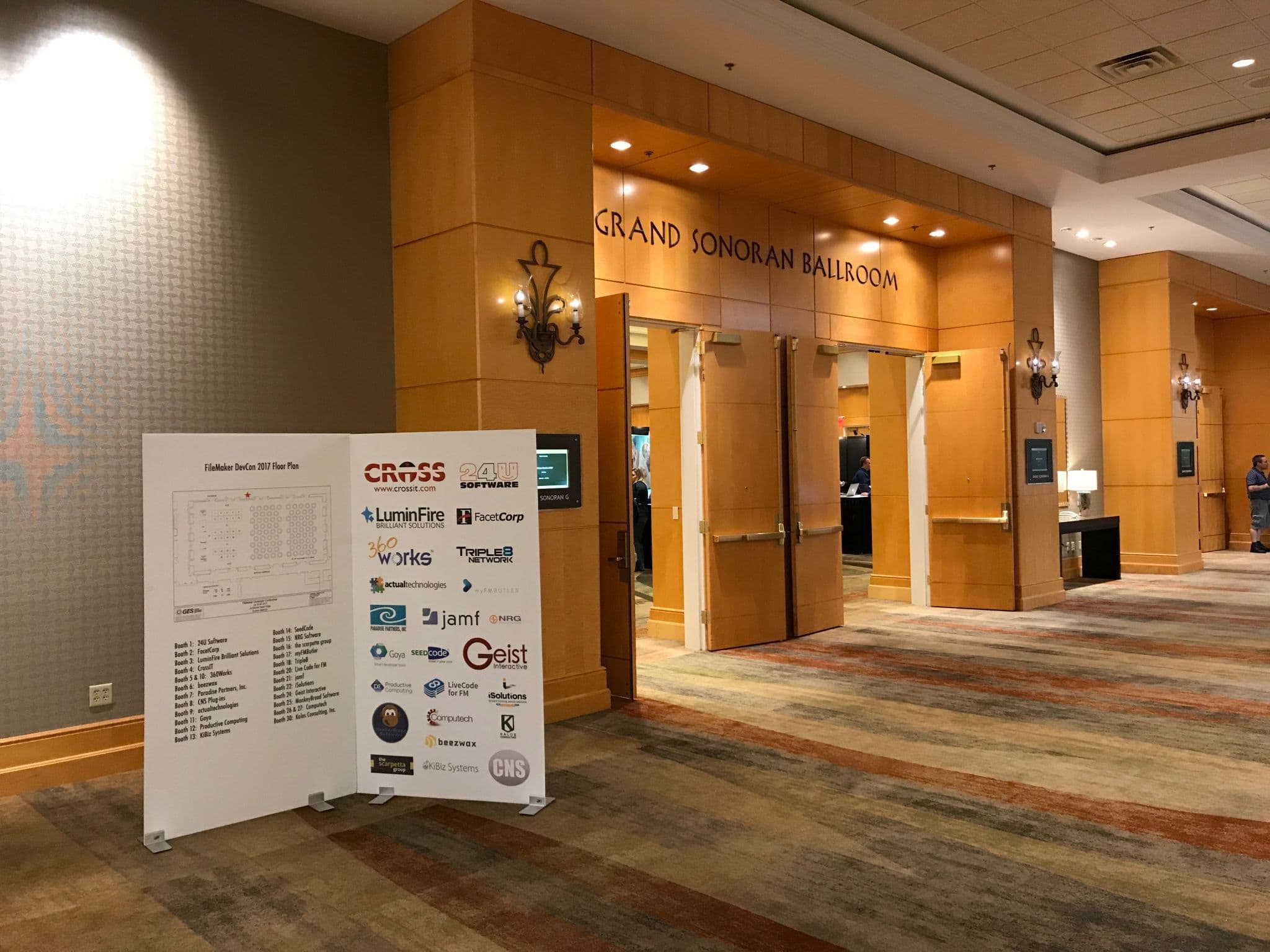 For me, I went to very few sessions except for the one where I spoke. We had a full room and lots of interest in our LuminFire DevCon session Brilliant FileMaker Integration Solutions. The majority of the DevCon sessions are available via video now, so I'll be catching up over time with anything I missed in person.
We had a LuminFire booth on the tradeshow floor where we offered demos of fmIgnite, BrilliantSync and many other exciting projects. Our team was busy in the LuminFire booth offering free web, GIS, and FileMaker consulting advice and assistance nearly the entire time conference.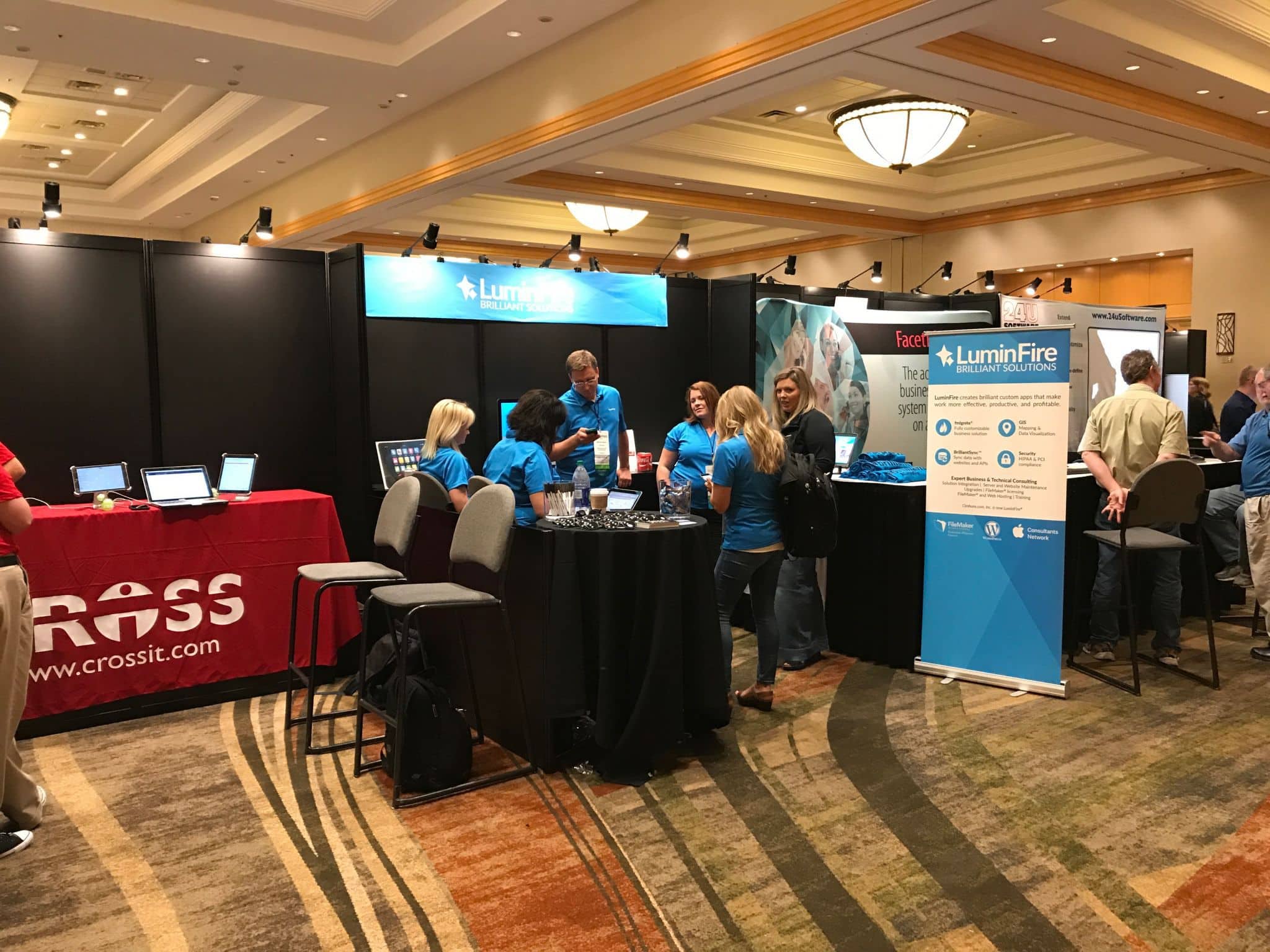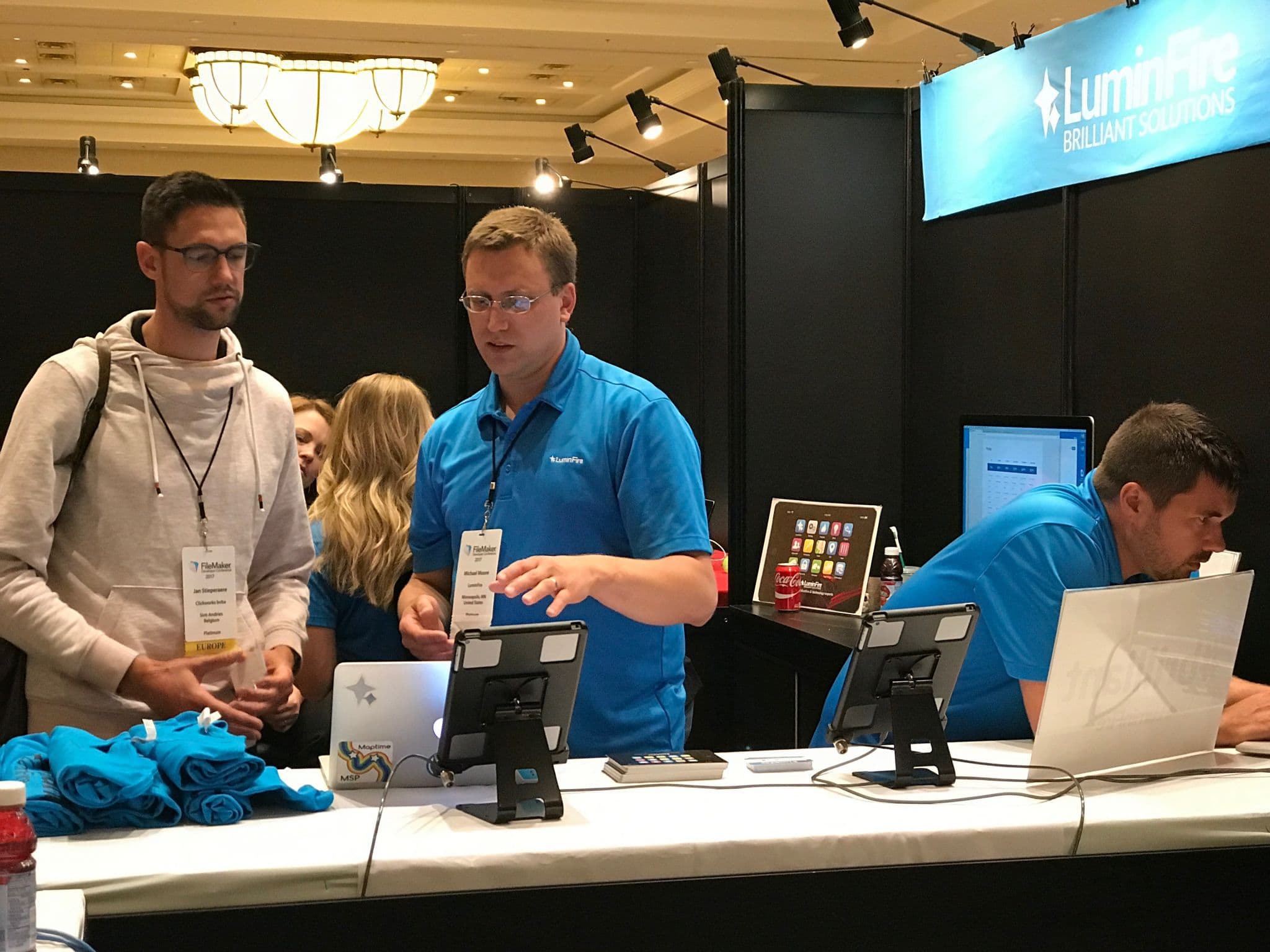 The session length was shorter this year by 15 minutes…only 1 hour each. This allowed for more time to network and get more topics into the 2 days.
We were extremely honored to be nominated among the top 16 tech companies in the world for the FileMaker Excellence Award.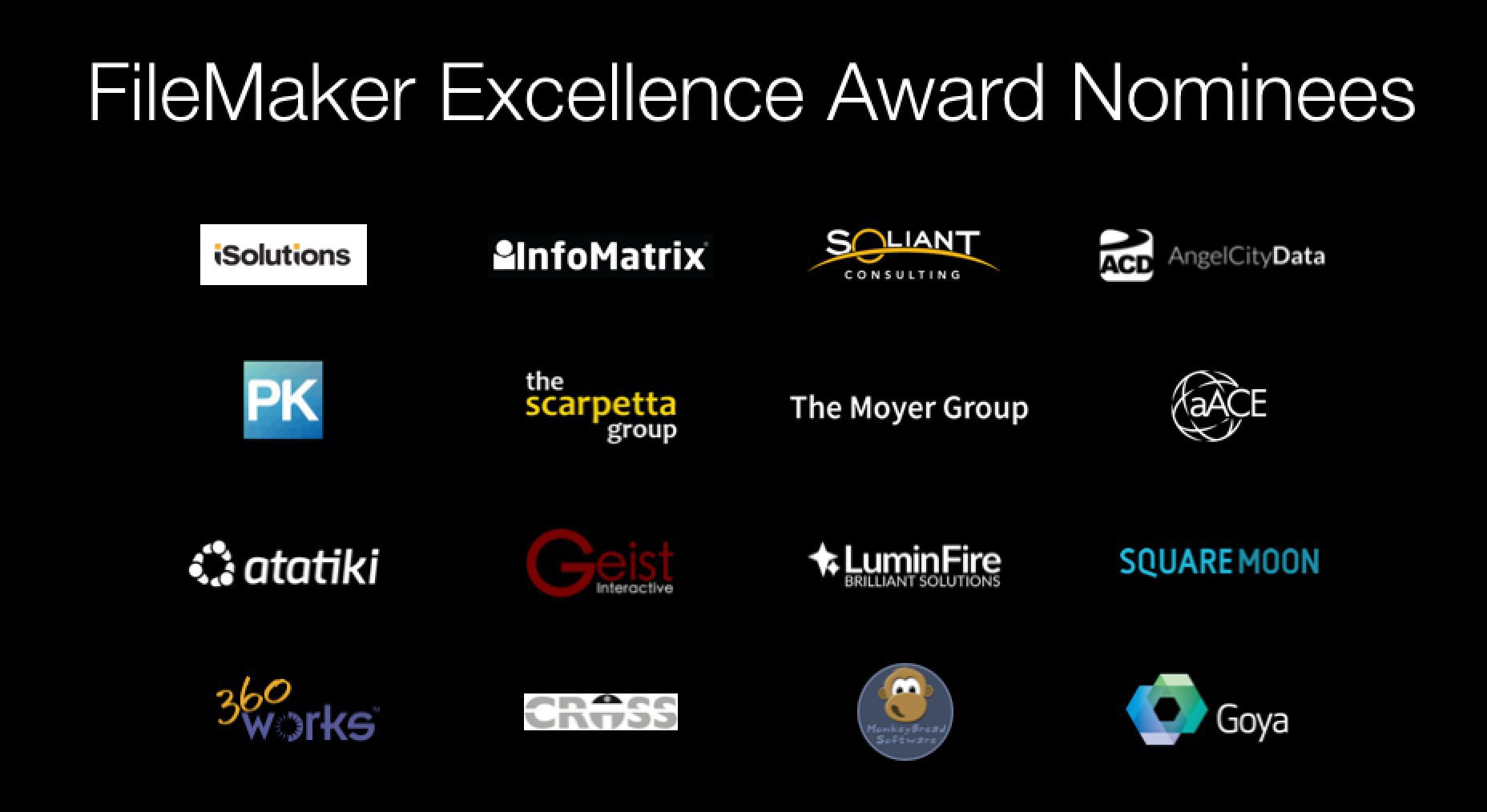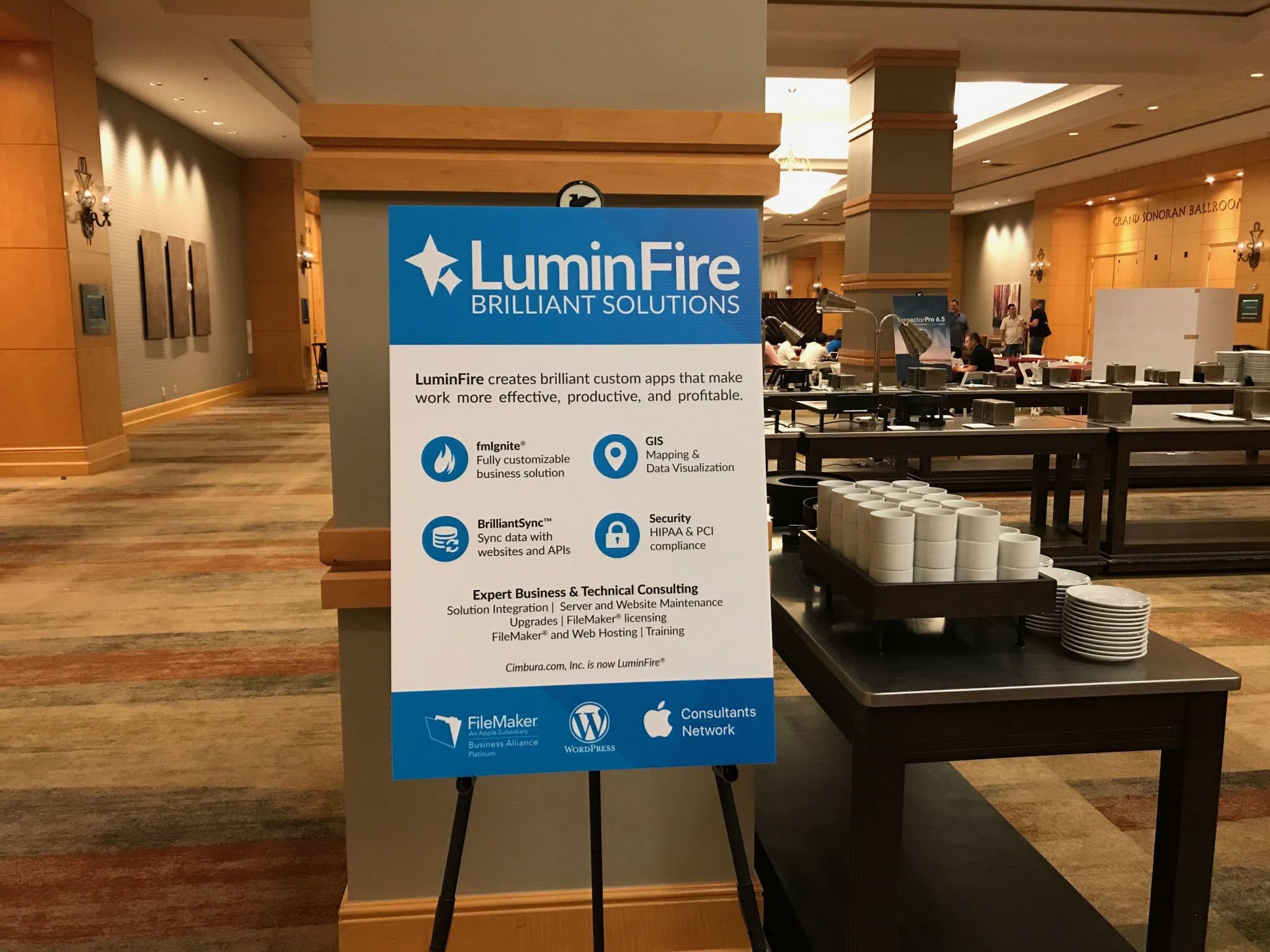 We loved the pool party this year. You couldn't beat the great food, relaxing atmosphere, beautiful weather, and wonderful people. The JW Marriot in Phoenix is simply our favorite DevCon location. It's so much better than Las Vegas.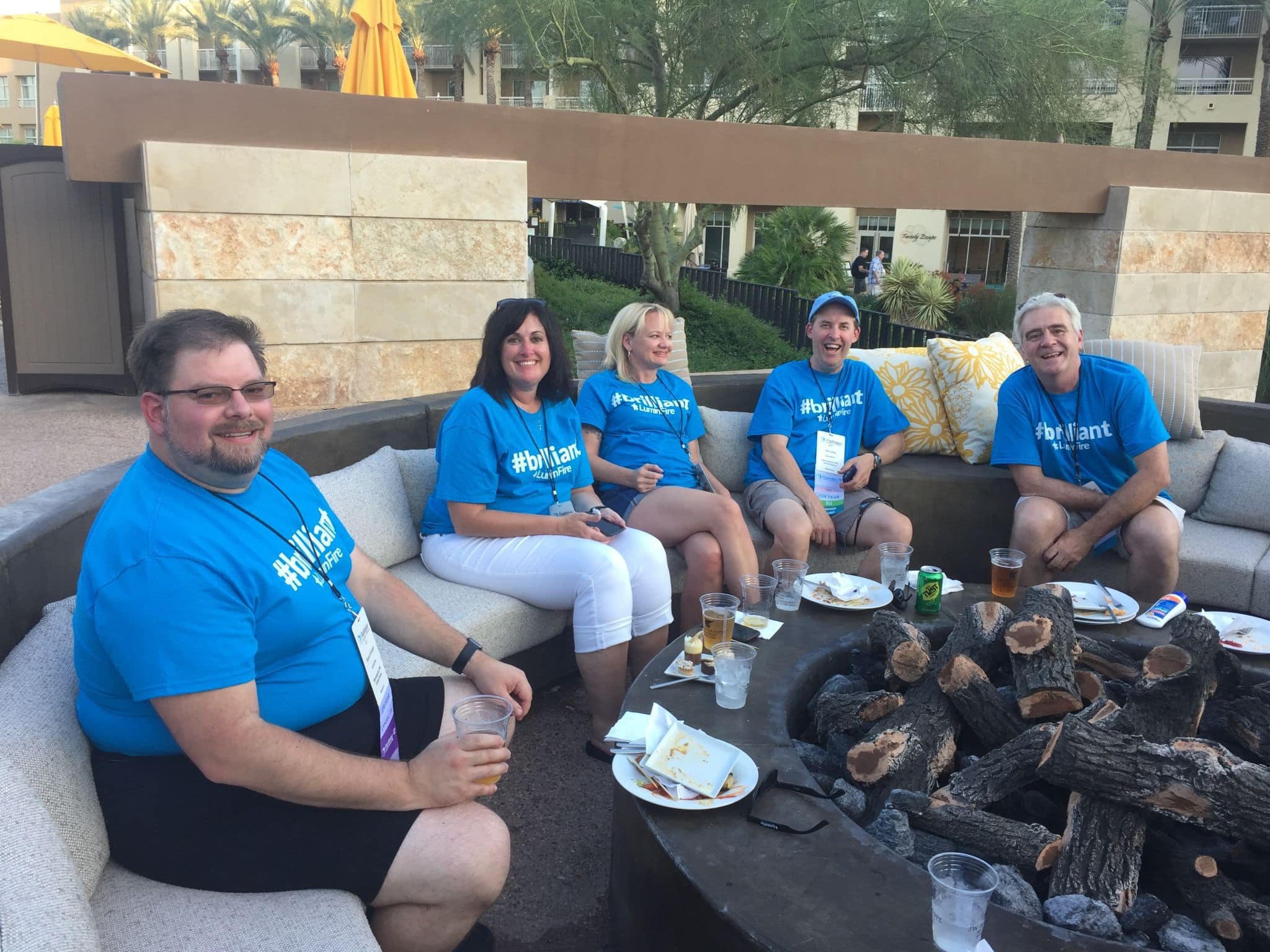 Our team had so much fun playing the giant Jenga game we got one for our office.
Brenda Cimbura's talk at the Women of FileMaker luncheon was very well received. They had the largest attendance ever with over 200 people for their special event at DevCon.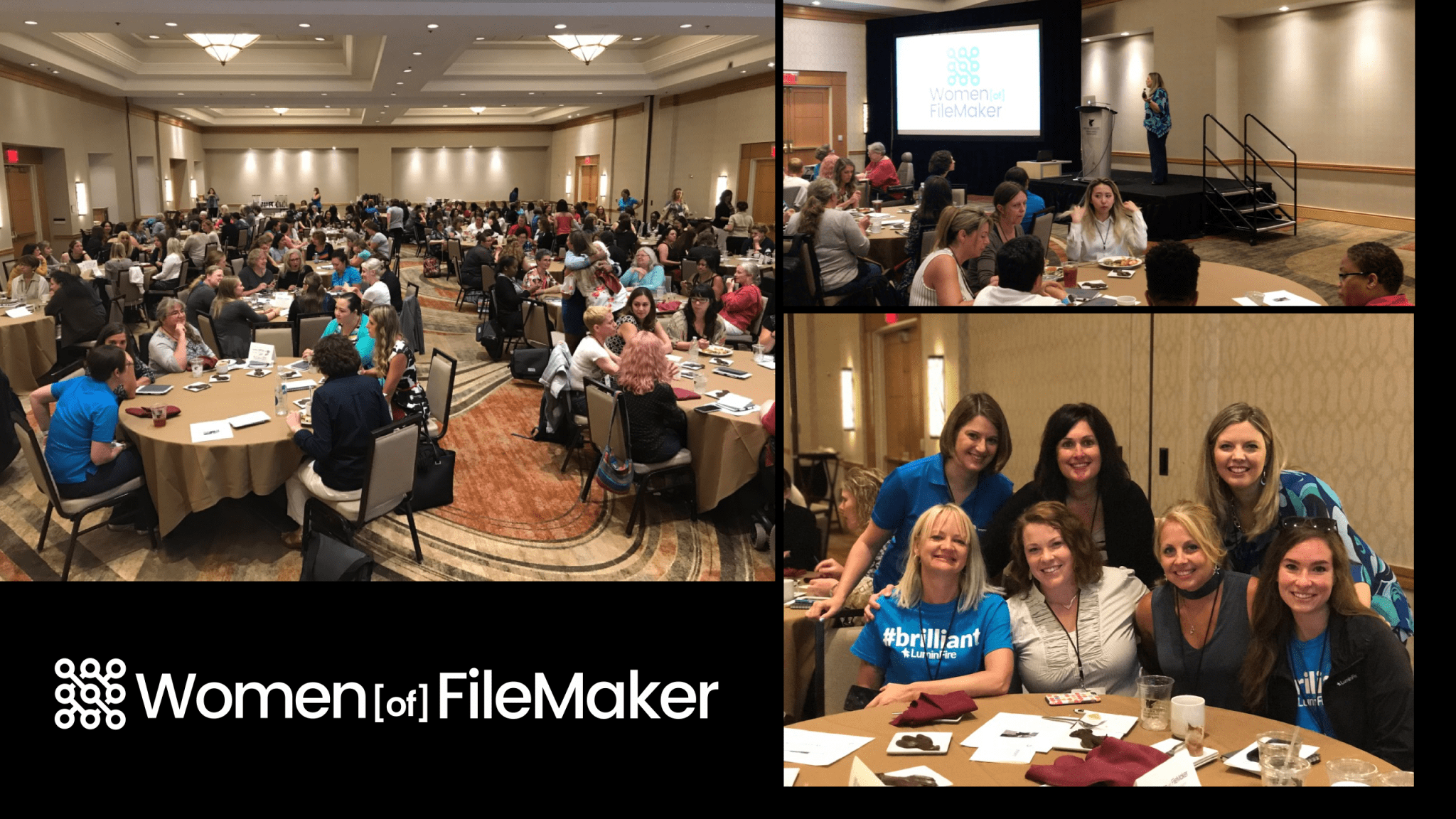 If you didn't get a chance to get a free pair of our LuminFire sunglasses you really missed out. There's always next year…
The FileMaker Business Alliance day was a nice change from previous years where the FBA sessions were mixed in the entire week. It provided a more relaxed atmosphere for exhibitors and chance to network with peers from similar companies. The FBA lunch was a highlight.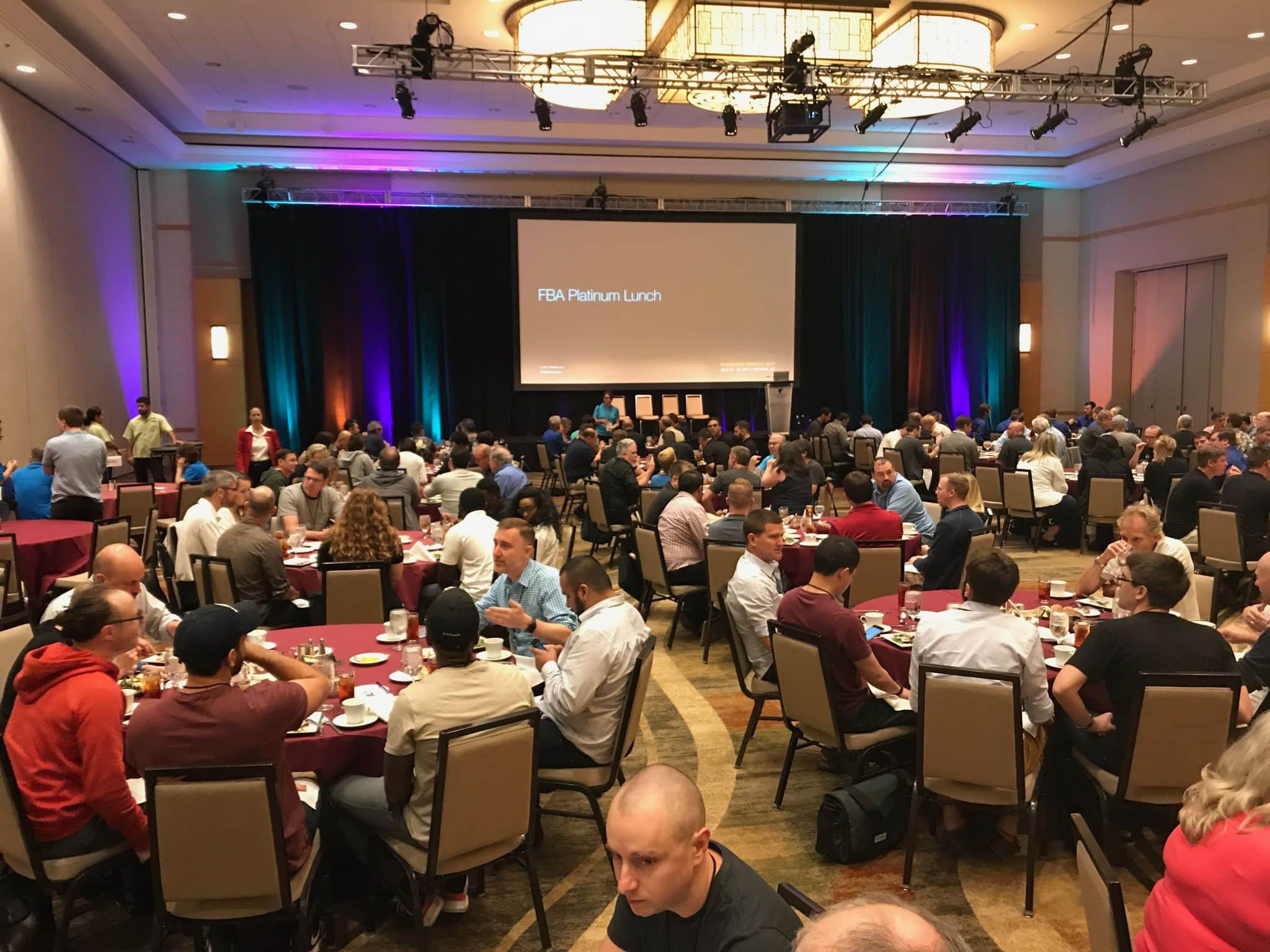 Watch the following high energy recap videos to get a feeling for DevCon.
Here are some thoughts about DevCon from several of our team members in attendance. It provides you some perspective on how DevCon can impact people at many different levels.
Shawn A. Krueger
I look forward to FileMaker DevCon every year. This year's theme was "Connect" and it did not disappoint. We can't share what was previewed in the keynote presentation, but we are excited about the direction of the platform. I started the conference attending the "Connecting FileMaker to the Web" training day session by Todd Geist. In the first half, we worked with FileMaker 16's new, native JSON functions. At LuminFire, we have standardized on JSON for script parameter passing, so this part was mostly review. In the second half, we built an API server using Node.js to serve as a gateway to FileMaker Server 16's REST Data API. I'm glad I have a team of web devs when I need help with my JavaScript.
Other session highlights:
Andrew Paulsen's (FileMaker, Inc.) Under the Hood: FileMaker Layouts session showed us what makes a layout tick.
Jeremy Brown's (Soliant) Web Viewer Integrations showed some fun examples of how to leverage JavaScript libraries to augment your user interface and present data in different ways.
Algebra is Awesome by Chris Irvine (Scale FM) helped us write better, more efficient, and more readable calculations. Remember, the next developer reviewing your code may be Future You, so be nice.
This year also offered a series of "FileMaker in Action" sessions that were fun show and tell sessions. I couldn't resist attending Gary Palmer's (ForbiddenPlanet.com) talk about Star Wars and Ghostbusters pop-up shops, using FileMaker Go on iPads for a point of sale and inventory management system.
Aside from the learning, the best part of DevCon is the networking. The FileMaker community has a very strong camaraderie, but we are spread across the country and the world. This is the one week out of the year that we get to talk in person with people that we chat with, see in the forums, and read each other's blog posts. I had great conversations with people from the US, Japan, Australia, Denmark, Italy, the UK, and more. We talked about FileMaker, client lessons, hobbies, family, Scotch… you name it. At DevCon, we learned how to connect FileMaker with the web, we connected with developers at our booth and our vendor session on BrilliantSync, we connected with our team, and we connected with our Community and Slack friends.
Jon Lung
One of the big highlights for me this year was the record number of DevCon attendees. It was a great idea for FileMaker to shorten and reduce the cost of the conference to make it more affordable for more people. I also really enjoyed the location this year. The JW Marriott Desert Ridge was wonderful, and the food was great! Another highlight was having a booth for the first time and the opportunity to meet and talk to a lot of new people. I really appreciate how FileMaker continues to make significant improvements to their product, and their willingness to disclose "what's coming". It's a risk for them to be vulnerable, but they continue to deliver with excellence.
Matt Larson
I have been calling DevCon (especially the keynote product roadmap) a "restoration of faith" in the FileMaker platform.  After working in the trenches all year long it's great to hear details on how FileMaker is continuing to improve the platform. Being able to talk directly with key FileMaker engineers is also a great opportunity to get the inside scoop on the inner workings of FileMaker. I really liked the synergy that our team had with 14 people that get along so well! Trips like this let us bond in ways that normal work doesn't.
Catherine Jarocki
As my first DevCon I appreciated being able to learn so much and getting to know our fun team better. I made some breakthroughs with understanding FileMaker more, and can see some awesome applications of what was presented for projects we're working on already. I got to meet a variety of neat folks from all over the world that were all brought together by the FileMaker community. I love seeing new birds when I travel and Phoenix provided a sighting of a Greater Grackle!
Dan Timlin
As with last year, I really enjoyed hearing about the future enhancements and features planned for FileMaker down the road. I've been enjoying the FileMaker 16 enhancements for only a few months now, and already I can't wait for the next version FileMaker!
The Leveraging JSON in Your Custom Apps session on Tuesday morning was informative. Although I'd already started taking advantage of JSON in FileMaker, this session helped give me a more intuitive understanding of JSON.
Steve Winter gave an excellent demonstration of using cURL to connect FileMaker to Google Calendar and to Dropbox. LuminFire's Andy Walz has a great article on using cURL in FileMaker, explaining the basics of FileMaker and cURL, and provides a demonstration.
Steve's demonstrations were a great follow-up to what I learned in Andy's article. Steve shared some of things he struggled with in getting things adjusted to the peculiarities of interacting with these specific systems. I'm sure his findings will save those of us attending the session a lot of time when we go to build our own interactions wth these and other services.
Working at the LuminFire booth really boosted the number of new people I met in the FileMaker community.
Julie Streier
I appreciated the opportunity to meet people from all over the world. It was interesting to get a real feel of how prevalent FileMaker is in so many different industries and businesses. I focused on the business sessions and experienced some really smart people who had great ideas for improving processes. It was great to get to know our team much better and have fun too. I even got a random first class upgrade on the flight home and was served a hot chocolate chip cookie with a fork!