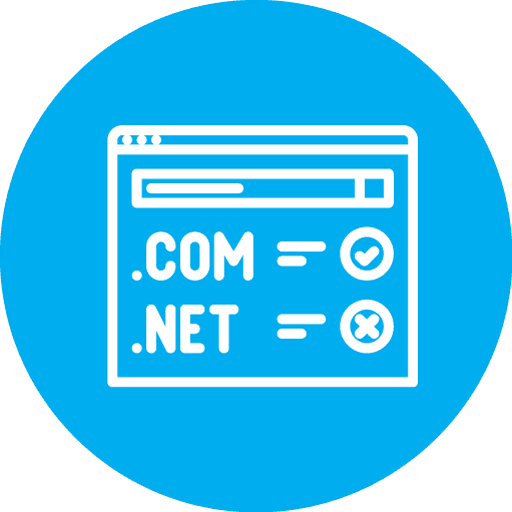 A domain name (in addition to a SSL/TLS certificate) is a critical part of your online presence and company success, so it's critical that it's renewed on time and managed well. No matter the top level domain you choose (.com, .net, .org. .io, etc.) you want to protect it as an asset.
Staff turnover, missed expiration emails, and expired credit cards happen! These all can cause unexpected downtime, lost sales, broken trust, and panic.
Domain issues can be complex. LuminFire offers domain name management and DNS services that remove the hassle and worry from the equation. We can also save you money on site and email support costs when we have quick access to fix any issues that come up.
We'll transfer your domain to our care, then handle renewals, combined invoicing, and DNS hosting/management for you.
Domain Management Costs
1 domain – $120/domain/year
2-9 domains – $84/domain/year
10+ domains – $60/domain/year
Discounts for multi-year registrations are available. Foreign domains may incur additional fees.
Prefer to keep your domain name in your own care?
We can still help! Follow these recommendations:
Don't use your web hosting company as your registrar / DNS provider. Avoiding a single point of failure enables disaster recovery.
Avoid overpriced and unreliable registrars. We recommend GoDaddy, NameCheap, or Hover. Avoid NetworkSolutions and 1&1
Keep your DNS separate from your registrar. We recommend Cloudflare for DNS (free).
Provide delegated access to your technology partner for your DNS. Cloudflare makes it easy to allow us to make DNS changes for you – avoiding confusing instructions and costly errors.
Need help determining which route is best for you? Let us help!