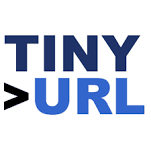 This sample database can be used by FileMaker developers to help create a customized solution. It is provided free of charge.
TinyURL is a URL redirection service that takes a long URL and makes it a shorter one more appropriate for posting in a tweet, sending in an email, etc. You can also use it to hide information in a URL such as an affiliate link.
The format of the request is the following:
http://tinyurl.com/api-create.php?url=URLHERE
We've updated this example file (5-7-15) to make use of the Insert From URL script step. Formerly, we used the web viewer to get the result…but that technique is more complex and no longer necessary.
Download the free fmTinyURL demo database and give it a try. This function is also built into the free tier of fmFlare.