The IAFE or International Association of Fairs and Expositions is the largest association of fairs in the world including over 1,300 member fairs. Each year they have a competition among fairs at their fall conference held in Las Vegas in 2011 and sponsored by John Deere.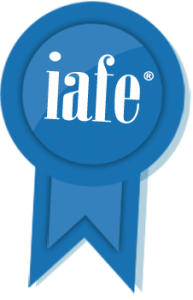 The Minnesota State Fair entered the custom application created by LuminFire that was designed and built for tracking all horse and livestock competitions with an iPad solution used to enter awards and scoring quickly in the arena.
Our solution won FIRST PLACE in the Division 5 size fair (the largest with fairs that have attendance of over 1 million visitors) for "a program designed to solve a problem in a competitive agriculture program". It is truly the most advanced system available of its kind anywhere in the world. Every year it saves hundreds of hours of time and makes the information for over 5,000 competitions readily available to visitors and participants.
We based our custom solution on FileMaker Go mobile client for iPad, FileMaker Server for the data host, a FileMaker client based administration/reporting application for Windows/Mac OS, and integrated web site via html/php/jQuery-based code to drive the large screen displays. The system also integrates with another State Fair application to take in all registration info online from their web site. For more info and photos see our article about how it all works along with customer praise and a write up about the project that appeared in the news.