macOS High Sierra, also known as 10.13 is expected to be released on Monday, September 25. High Sierra is considered a maintenance release, which means it doesn't have a lot of major changes. However, High Sierra includes many great new features, along with one significant foundational file system change that may not be noticeable to the average user, but represents a big change under the hood.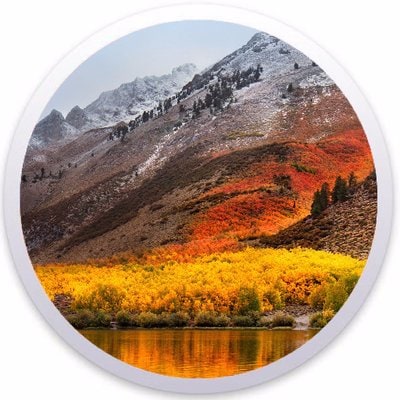 This article gives a brief overview of what's new in High Sierra, discusses recommendations about when you should take the leap and upgrade, and gives recommendations about preparing for the upgrade.
What's New
Because this is a maintenance release, there's not a great deal of changes. Users probably won't experience any disorientation or moved-around buttons and menus. Here are some of the highlights of what is new in High Sierra.
The Safari web browser has significant performance improvements, along with privacy and irritation-reduction enhancements.
The Photos app has undergone a significant upgrade and includes many improvements including advanced photo editing and photo management functions.
The operating system itself includes enhancements to the way your Mac handles video, graphics and virtual reality.
Mail, FaceTime, and Notes also have some new new features.
You can read more about the new features in High Sierra at Apple's web site.
APFS
Macs have been using the HFS+ file format since 1998, when OS 8.1 was released. Now Apple is introducing a new, modern file formatting system called APFS (APple File System).
Although this is a pretty significant foundational change, for most users the switch should be more or less unnoticeable. Computers with SSDs (solid state drives) will have their drive converted to the new APFS automatically. For those with a Fusion Drive or traditional spinning platter hard drive, your drive will not be automatically upgraded to APFS. Those with Fusion and spinning drives will reportedly be able to convert the drives to APFS if they want. It's unclear at the moment how well this will work. In testing things out with a recent beta version of High Sierra, I was able to reformat a regular spinning drive to APFS. It mounted and was accessible when I was booted (from a different hard drive) in Sierra. However, when I then tried to install High Sierra onto my APFS-formatted spinning drive, the install failed and left the whole drive inaccessible until I reformatted it back to HFS+. High Sierra runs fine on Fusion drives and spinning hard drives formatted with the older HFS+ format.
There's also some uncertainty about APFS compatibility with non-Apple SSDs. Some details still seem a little less than certain. In theory there shouldn't be a problem. Apple has published little information about specific SSD requirements. Most beta tester reports describe success with third-party SSDs, although a few people have reported problems.
Apple's current documentation about APFS is here. It's hoped that, once High Sierra is officially released, they'll publish more details and clear up some of these questions.
Compatibility
There's always a possibility that some of your software will no longer work correctly after an operating system upgrade. Because this is a maintenance release upgrade, incompatibility is somewhat less likely than with some of the previous major upgrades.
To check to see whether the software you use is going to be compatible with High Sierra, or to check to see if compatibility has been introduced to a previously-incompatible application, the RoaringApps web site provides a great resource.
One major, already-known incompatibility is Microsoft Office 2011. Microsoft has announced that Office for Mac 2011 will not be tested with High Sierra and will not be supported on that operating system. In fact support of any kind for Office 2011 is being discontinued October 10, 2017. There's a chance that Office 2011 may run on High Sierra, but if something doesn't work right, it's not going to be addressed. Office for Mac 2016 is compatible with High Sierra, but will require an update.
As far as compatibility with your computer itself, High Sierra's hardware requirements are the same as those for Sierra (10.12). So if you're running Sierra, you are good to go for High Sierra. Apple reports that, "All Macs introduced in mid 2010 or later are compatible. MacBook and iMac computers introduced in late 2009 are also compatible."
Recommendation
We recommend that users with mission-critical computers wait until at least the first update to the operating system comes out. The earliest adapters of an operating system are the ones who usually experience the most bugs, and the first update after a major release is where these bugs are addressed (ideally).
After that, make sure that all the important applications you use are compatible. Check the RoaringApps web site mentioned above. It's also helpful to do a Google search for "High Sierra" and the name of the application to see if you come across any discussion of issues that may make you reconsider the upgrade.
You will probably also want to hold off if you have a SSD that didn't originally come with your Mac and was installed by anyone other than an Apple Certified Repair technician. You'll want to wait to see if Apple publishes more specific details about SSD compatibility, or wait to read reports of other users with third-party SSDs. It's helpful if you know what kind of third-party SSD was installed. You can find the model name of the SSD in About this Mac > System Report…  > SATA-SATA Express.
When you're ready to upgrade
First and foremost, you must back up your computer before performing the upgrade. Make sure your normal backup procedure is functioning correctly and ensure that you update the backup one last time before performing the upgrade. We recommended that, in addition to your normal backup, you create a clone of your entire hard drive using software such as SuperDuper or Carbon Copy Cloner. A clone backup creates a fully-bootable backup and could help you get back on your feet more quickly if something goes very wrong with the upgrade. In addition, the process of cloning your entire hard drive may even help you uncover a lurking hard drive issue before you start the upgrade process.
This article from Mike Bombich provides a good overview of cloning your hard drive, along with more information about APFS.
As mentioned above, make sure all of the important applications you use have announced compatibility with High Sierra.
Finally, beware of power outages. Because, on many computers, the upgrade will also be converting the file system on your Mac, the process is particularly vulnerable to major damage if a power outage occurs in the middle of the upgrade. A power outage during the upgrade could leave your entire hard drive inaccessible and require a reformatting. As much as possible, try to ensure that you have a stable power supply when performing your upgrade, and probably a good idea to not upgrade during thunderstorms or other more extreme weather events.