Wilderness Inquiry is a nonprofit organization that helps people from all walks of life to personally experience the natural world. In just one year, Wilderness Inquiry operates more than 700 trips trips and events in locations around the world serving 40,000 people overall including 3,600 people with disabilities and 20,000 people of color.
LuminFire has been a long-term technology partner, helping to build their back-end office systems in FileMaker that includes a powerful CRM/ERP system, as well as building their WordPress website that has interactive maps (GIS) and exchanges information with FileMaker. LuminFire's contributions help make it possible for more people to enjoy the life changing adventures made possible by Wilderness Inquiry. BrilliantSync is a critical technology for connecting their FileMaker database to their website.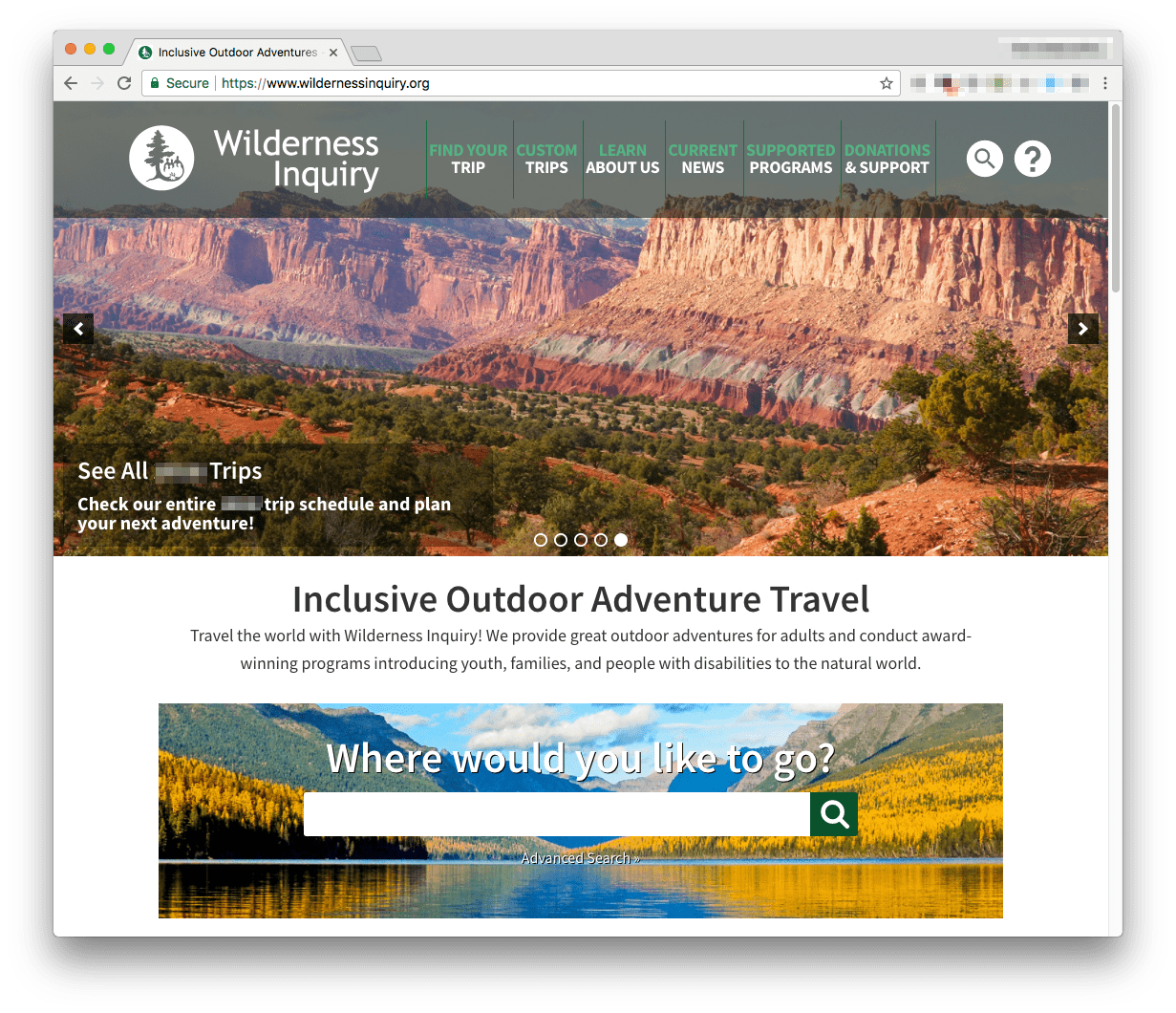 In the trip finder, potential participants can type something in, with results that change as you type. The solution syncs trip information directly from FileMaker that is used in the type-ahead searching. The trip finder also includes faceted searching, so you can see that (for example) there's eight tandem canoe trip that match your results. Through the website, we take advantage of customized search algorithms, caching, and tech tricks to make searching fast.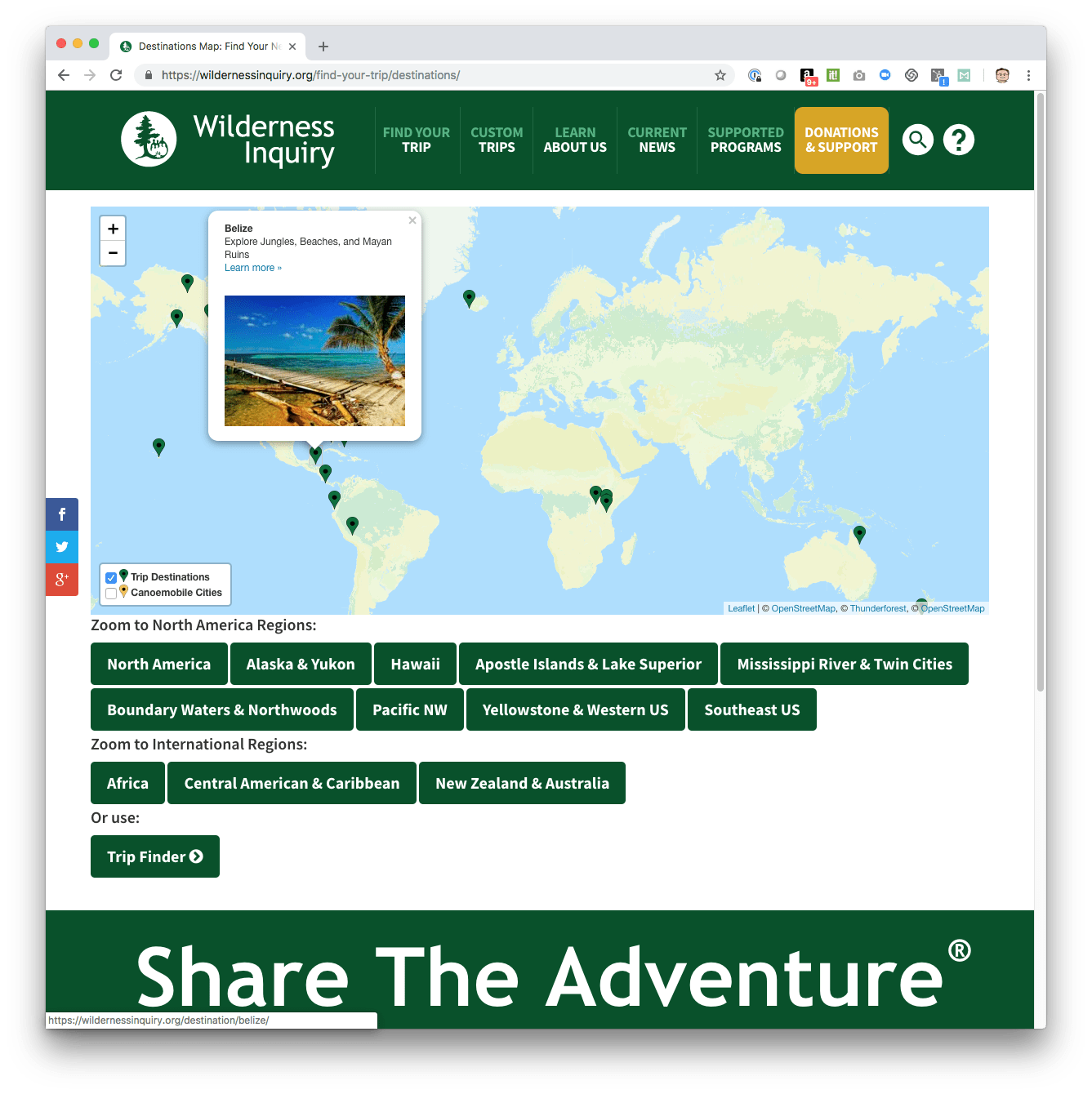 The map includes spatial data using GIS (Geographic Information Systems) software features. Each button is connected to the trip destinations for that region.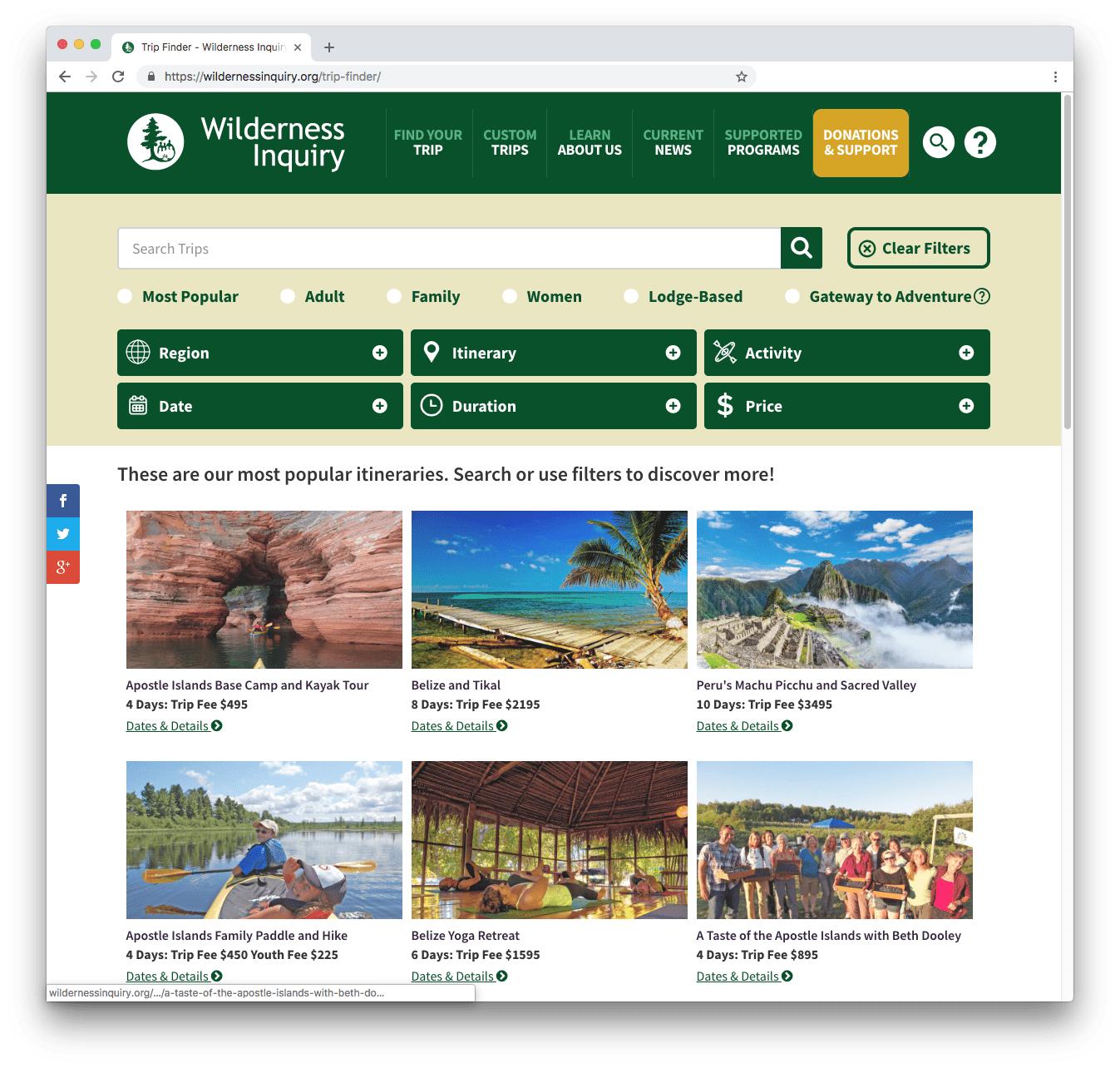 Fundraising on the site is enabled by integrating a WordPress plugin called "Charitable", for "champion based fundraising." This also uses BrilliantSync to translate and exchange information with FileMaker.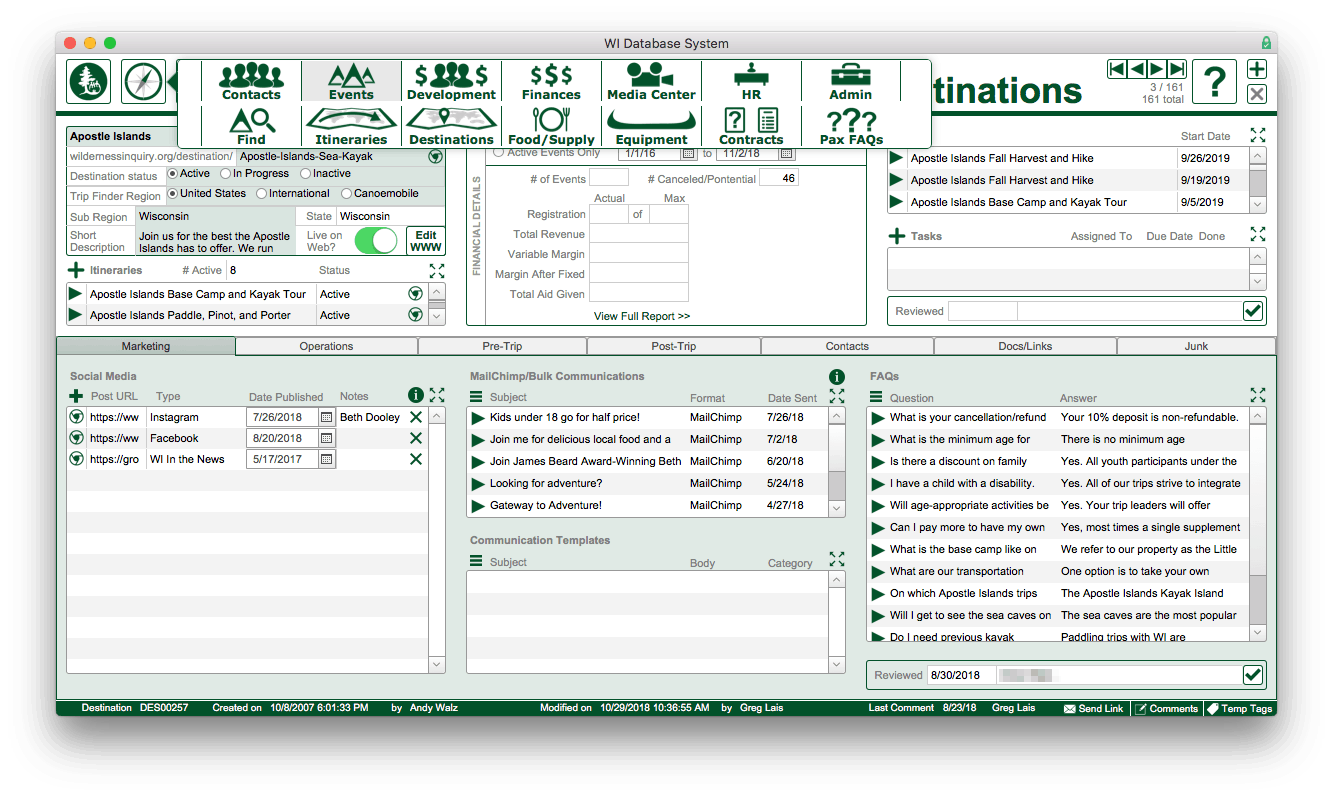 "Our FileMaker system has been a key component to our success at Wilderness Inquiry. For many years it has enabled us to consistently do more work with less staff. We work with LuminFire on our technology because they are the best at what they do." – Greg Lais, Executive Director
If your business has a FileMaker app or a website that needs to be taken to the next level or integrated, we can help make that happen. Our expert developers can provide exactly what you need. We build elegant and affordable custom solutions that make your business more effective, productive, and profitable. Contact us to discuss options for your organization.