Claris has announced their 2021 Claris Excellence Awards, and LuminFire is honored to have received the Humanitarian Award. The award was given to the Claris Partner who: 
"showed compassion and dedication to volunteer work, helping a non-profit or other organization in a time of need, thus elevating the voices of underrepresented communities."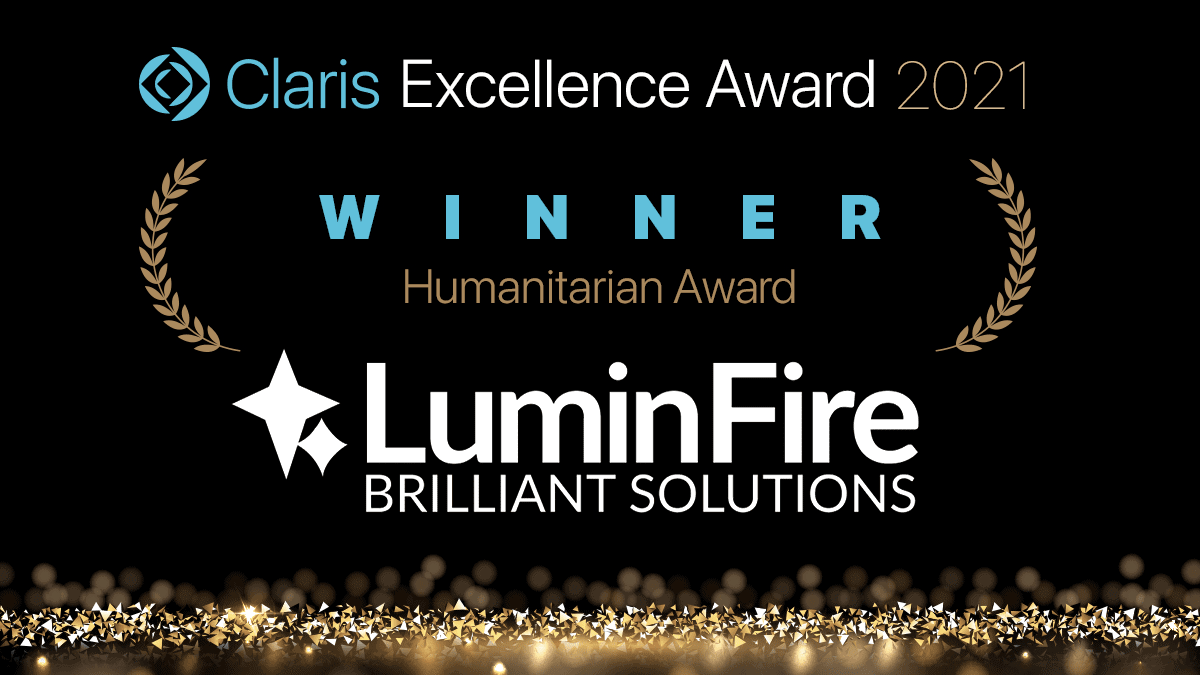 Fast forward 2 minutes into this video to see the announcement.
To show our support for communities that were hard-hit by the pandemic, LuminFire's work over the past two years has included pro bono work for several charities including Working Partnerships, Oakland HOPE, and others. We also made financial exceptions to many organizations, particularly those in the entertainment and travel industries, by forgiving debts, heavily discounting projects, and delaying payment terms. 
The solutions we created included custom integrations between FileMaker and WordPress, as well as many other custom integrations and enhancements to make work more effective and productive for the end users.
Read more about the work we did:
Phil Skiff, Technology Director at Oakland Hope outlined his project experience:
"Our food pantry was up against a wall with new governmental data requirements and no way to quickly make changes to our pantry management system. LuminFire stepped up and managed to get far more done than we had even hoped for, and they did it fast with bare minimum specs. The results are superb. We have a clean, fresh UI, new functionality, and the new data we need to satisfy our suppliers.
The updates to our in-house pantry management system made by LuminFire allow us to process client visits quickly and efficiently. We can also now capture the vital metrics we need to comply with governmental requirements and generate grant requests—the lifeblood of our operation.
The support we got from LuminFire was outstanding. They were professional, technically adept, and easy to work with. Their expertise in the FileMaker platform allowed them to accomplish much more within our limited budget than we expected. Often when working with third-party development teams, communication can be a real problem. With LuminFire we had consistent, timely, and effective communication. Their team was always easy to reach and exceptionally responsive. The lead developer assigned to the project was a joy to work with. I'd recommend LuminFire to anyone seeking FileMaker development support."
From Ryan McCann, VP of Sales @ Claris International Inc.:
"We are inspired by the intelligent work being done by our Claris Partners and within the Claris Community, spurred by a commitment to the Claris platform and a commitment to making a difference. The winners of these awards show up, engage, and develop solutions with distinct competency, creativity, and a passion for what they do. And for that, we thank them."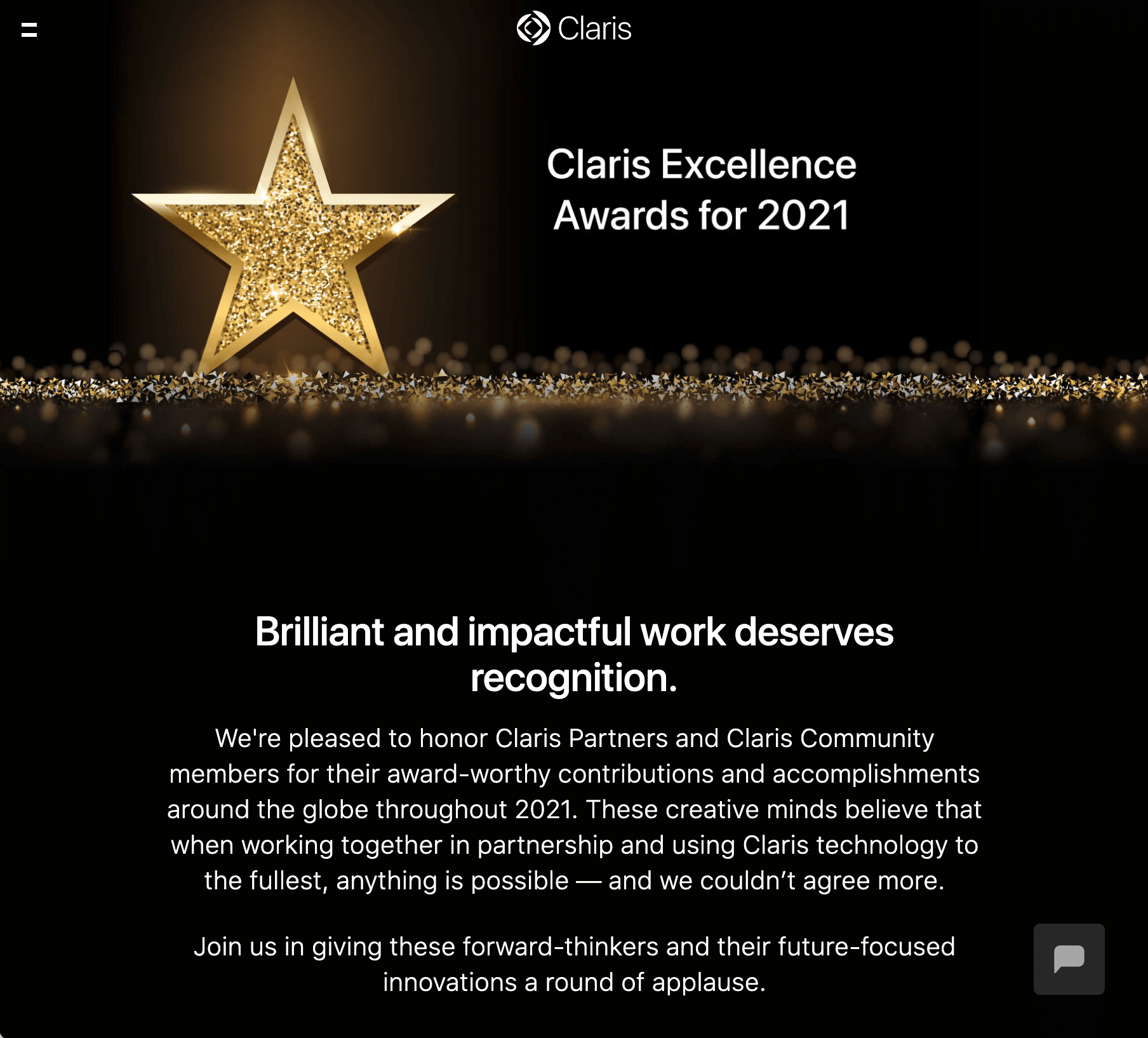 Contact us if you're looking for a technology partner to build you custom software or integrate your existing tech stack. Let us make your organization more productive and effective.