Looking for an expert FileMaker developer to increase the functionality or usability of your existing FileMaker database?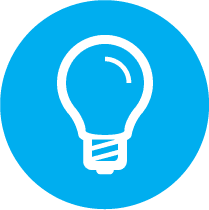 We can help you take your database to the next level.
LuminFire specializes in creating custom technology solutions that make your business more effective, productive, and profitable. Our clients include businesses of all sizes. Our services include consultation, maintenance work on existing systems, and the design, development, and deployment of entirely new applications.

Even if all you need is technical support on a small issue, we are ready to provide the FileMaker help you are looking for. We have many clients that use our services troubleshooting as they develop their own FileMaker databases. Whenever you've got a question, we can remote connect to your computer and have it answered quickly. We can also suggest industry best practices that will make your database the best it can be. Our experience with many industries and seeing hundreds of solutions really helps to bring the best development techniques to your business.



Modifying Existing FileMaker Solutions/Database Design
We are skilled at programming modifications or additions to existing FileMaker solutions and providing experienced FileMaker consulting that brings innovative ideas, processes, and efficiencies to your business operations software. No matter what version of FileMaker you are using, our certified developers can help you to upgrade and find the most cost effective path for creating a solution to strengthen your business processes.
We've Got You Covered With Excellent Maintenance Support


LuminFire has a proven track record of outstanding technical support so you can get the answers you need, when you need them. We can do so via email, phone, remote access, and on-site.
Often we are brought in the take care of a solution when an in-house developer moves on or retires. Engagements start with a FileMaker solution checkup/audit where we review the solution and documentation and then put in a plan for the future.
Check out our FileMaker Infographic and Statistics