Renovation Counseling believes in restoration. Sometimes that means standing with you in the smoke and scaffolding of a burning relationship. Sometimes it's helping you find the right tools to fix a compromised marriage. Other times it might look like gathering your family around and laying out a blueprint for how to rebuild together.
Their specialty is relationships: among couples, families, kids, and individuals. Rachel Larson, Kelle Arend, and Anna Savelsberg are a group of three dedicated, warm, and effective therapists who come alongside you to help you reach your goals. Their goal is to help you build your best life together.
A well designed website strategy can pay off big time. As the marketing landscape changes, quality and professionalism should be the first step in launching your online presence. As a start-up business, Renovation Counseling saw an important need for a well designed responsive website with clear, concise messaging that would exhibit the high quality and professionalism they wanted to portray right out of the gate — so they came to LuminFire for help.
Our expert web developers listened to what they were looking for, worked with their designer, and saw that there were two options available: build a custom theme or retro fit a Genesis child theme. After reviewing the design, we built a custom theme to best fit a preliminary design already being mocked up by designer Aimee Libby.  LuminFire was able to determine the best content flow for an effective and well designed website, and provide Renovation Counseling with a start-to-finish site on WordPress in the timeframe they needed.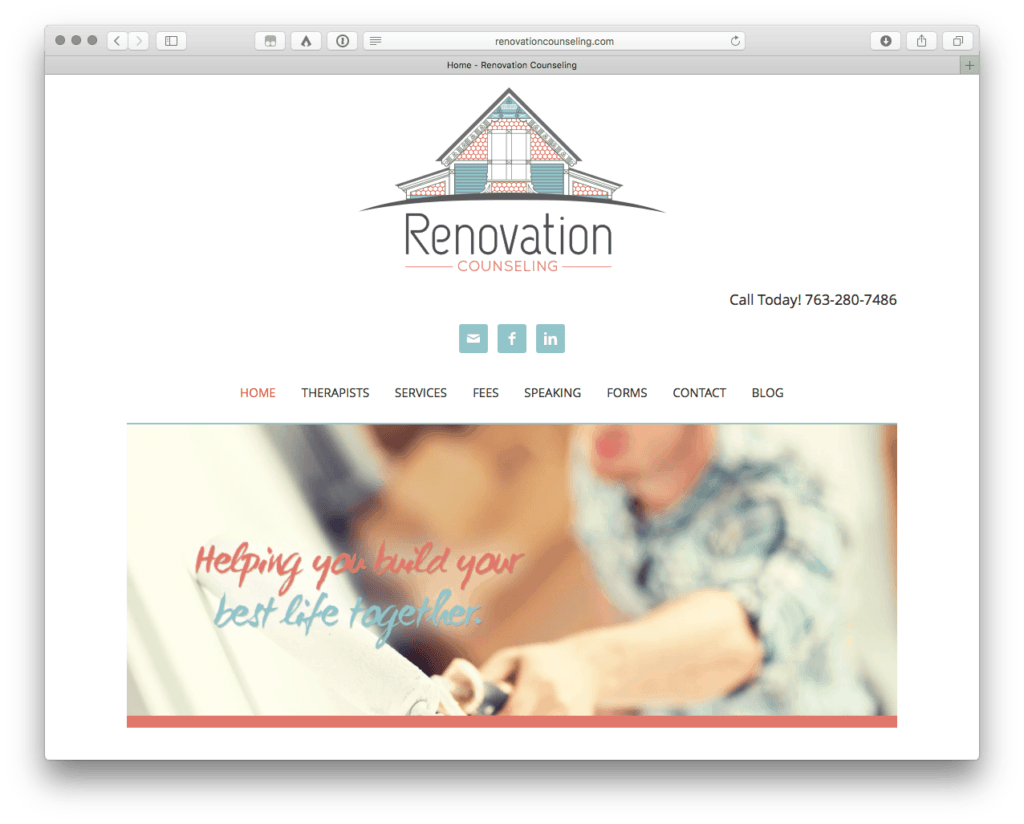 The business is going great! They are getting referrals from the web from various sources and RenovationCounseling.com is a great, professional landing for clients.
I had a great experience with LuminFire. I had a vision for my website and the developers at LuminFire brought my vision to life! In my field, there are a lot of websites that are made using existing templates, and a lot of them look the same. As a professional coming from a marketing background — I knew having a well-designed website makes a big difference. I wanted something that set my counseling practice apart. I have gotten so many comments from clients, potential clients, and other therapists expressing how professional, warm, and inviting my website is. As my business has grown to include two other therapists, my website has been able to easily accommodate the changes needed. I love how making changes to the content or even some of the layout is so simple with WordPress, and for the more difficult things, how quickly the team at LuminFire takes care of my desired changes.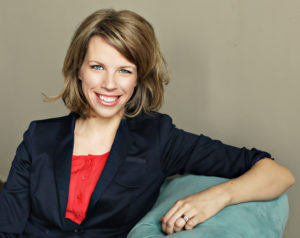 — Rachel Larson, MA, LAMFT, is a relationship therapist at her private practice, Renovation Counseling. She has been married for more than 15 years and has two children, ages 5 and 7. She believes we are created as deeply relational beings and is passionate about helping people build and maintain healthy relationships and meaningful connections with others.
Just as Renovation Counseling helps you protect and restore the places in your life that need attention, LuminFire helps businesses build and restore what needs attention (in this case, a new and up-to-date website) to make it more effective, productive, and profitable. Together, we designed a solid "how-to" blueprint, then we worked together to build that solution.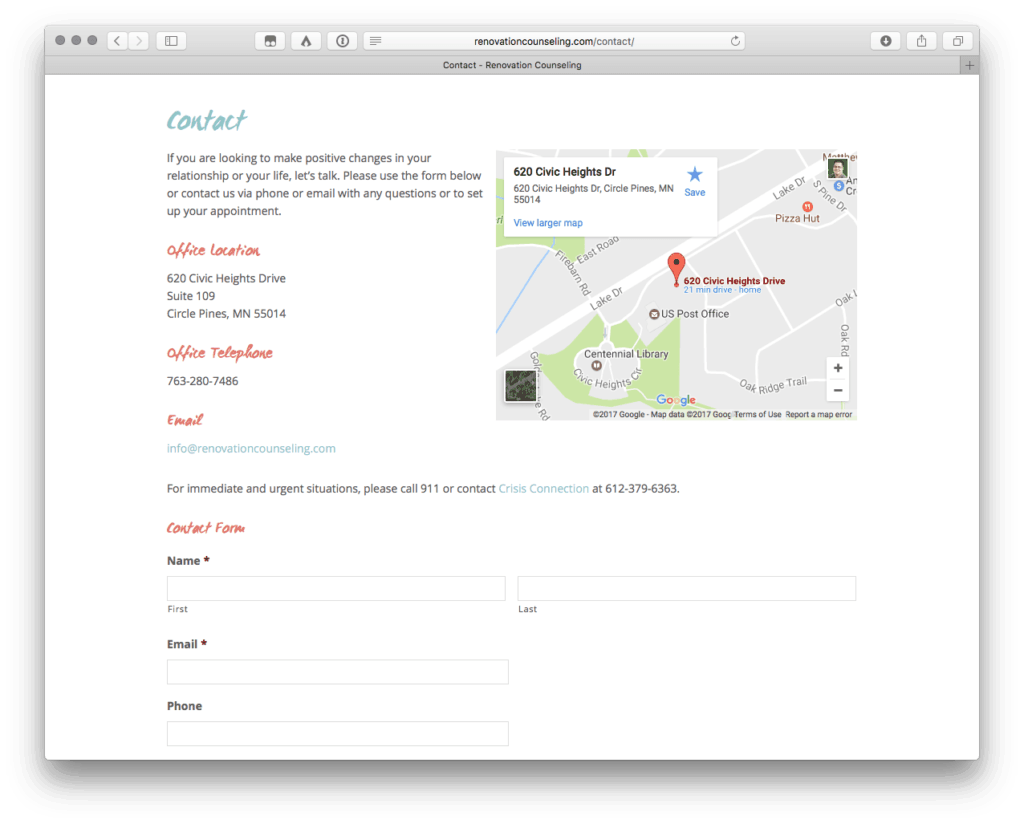 When you're ready for your next website launch or need a more solid foundation that does everything you need it to do, come to the website experts at LuminFire.