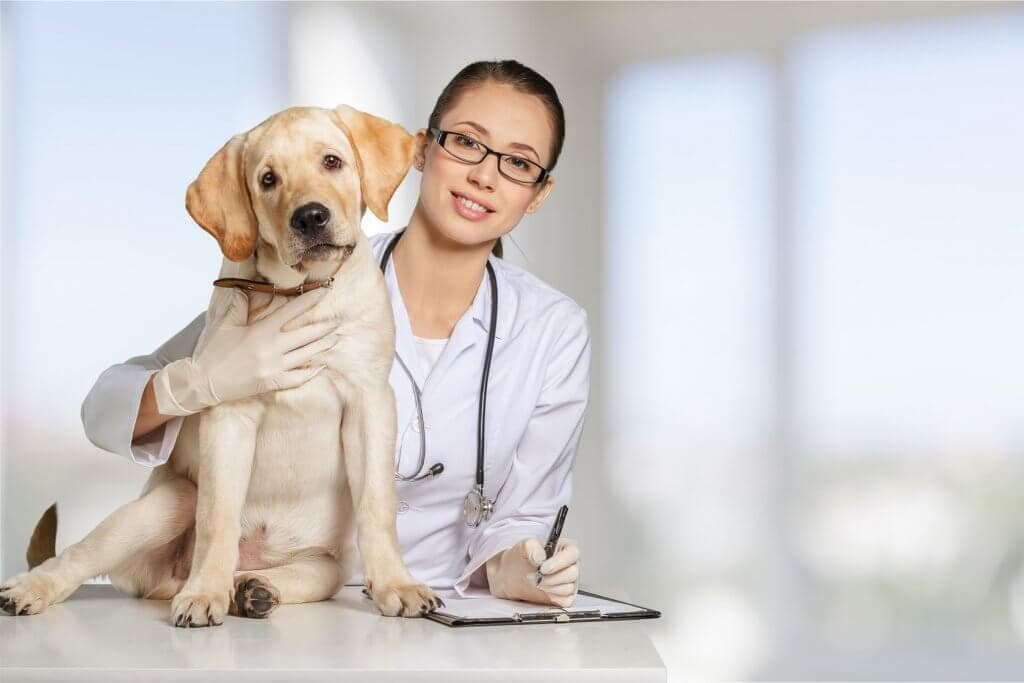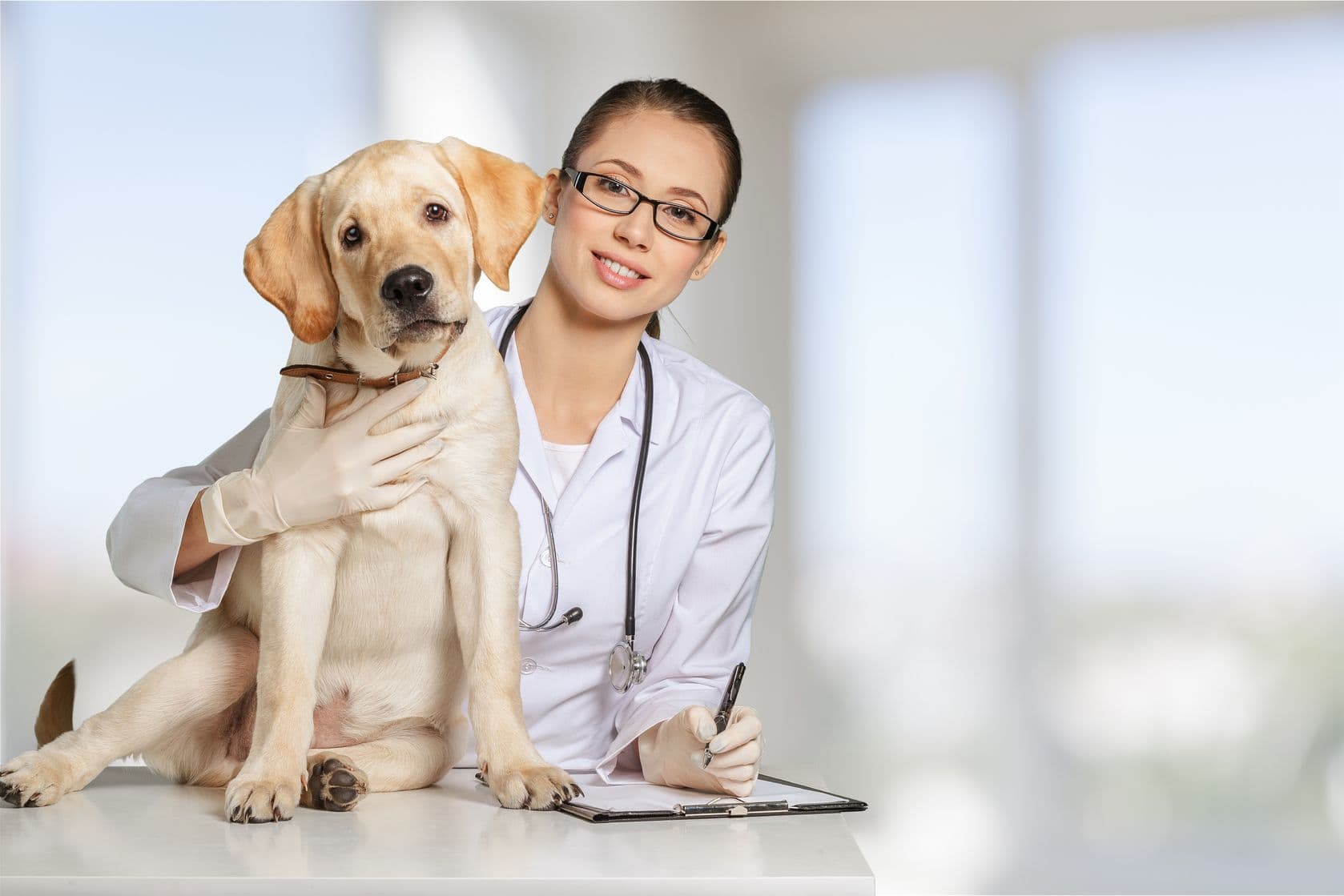 The University of Minnesota College of Veterinary Medicine is dedicated to improving the health and well-being of animals and people, and strengthening Minnesota's economy, by providing high-quality education, conducting leading-edge research, and delivering innovative veterinary services. The college has 400 students, 61 graduate students, 8 interns, and 11 residents, led by a faculty of over 150. The Veterinary Clinical Sciences Department provides instruction to veterinary students, interns, residents, and graduate students.

Assistant Professor Steven Friedenberg, DVM, PhD, Dip. ACVECC created his own custom FileMaker app while at North Carolina State University.

After transferring to the University of Minnesota, Dr. Friedenberg hired LuminFire to take his existing app to the next level by creating a new custom app with a fresh user interface and expanded capabilities. The goal was to preserve the existing data, but give it a modern UI, using industry standard best practices and utilize the latest features of FileMaker 16. 
Since Dr. Friedenberg was already using FileMaker Pro for his existing database, it was a natural fit to stay with a platform that he and his users were already comfortable using. He still has collaborators contributing data from NCSU and other institutions, so fast, reliable cloud hosting was a must.
"I am one of the co-leaders of the Canine Genetics Lab at the University of Minnesota. We study many different inherited disorders in dogs like autoimmune diseases, neuromuscular diseases, and cardiac diseases. Many of these diseases are models for similar human diseases. We work exclusively with client-owned animals. Part of doing genetics research with these animals therefore involves collecting blood samples or cheek swabs from these animals, isolating DNA or RNA, and running different types of experiments so that we can try to find mutations that cause these diseases. Over the years, we have collected thousands of such kinds of samples, and it's very important to keep close track of them all. We need to know which animal they came from, the kind of disease it has, what kind of sample it is, where we store it in our freezers, etc. The app created by LuminFire is a major upgrade over our original version and it helps us keep track of all these items much more efficiently than we could before. By hosting in the cloud are are also able to share it with the Veterinary Genetics Lab at North Carolina State University." – Dr. Steven Friedenberg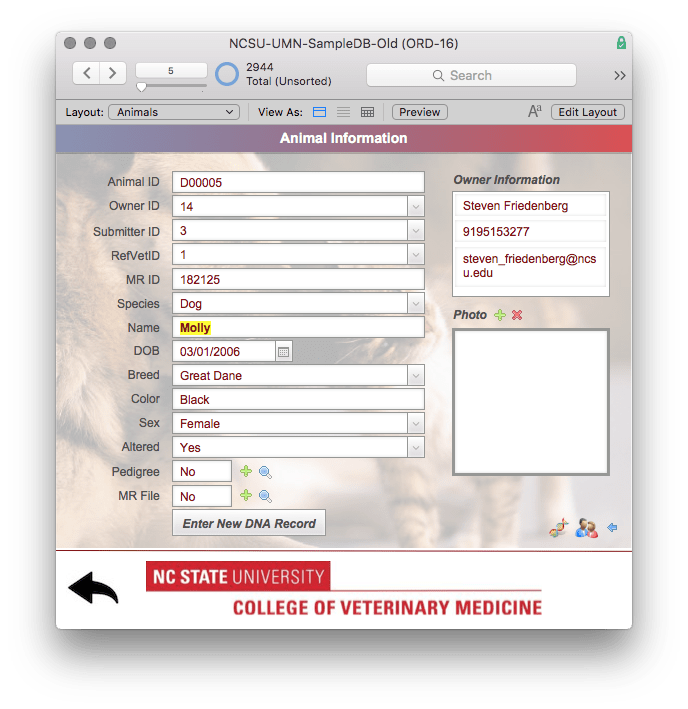 The old app, shown above, was functional, but users were not able to see all related data without going to other tables and searching for it. Another issue was that information about each disease being tracked was stored in a separate table, making it difficult to find correlations and report on data across diseases. Because of this, new diseases were added sparingly, as this would require changing database schema and creating new layouts every time. The problem was that different diseases have different attributes that are tracked, so the fields were different in each table.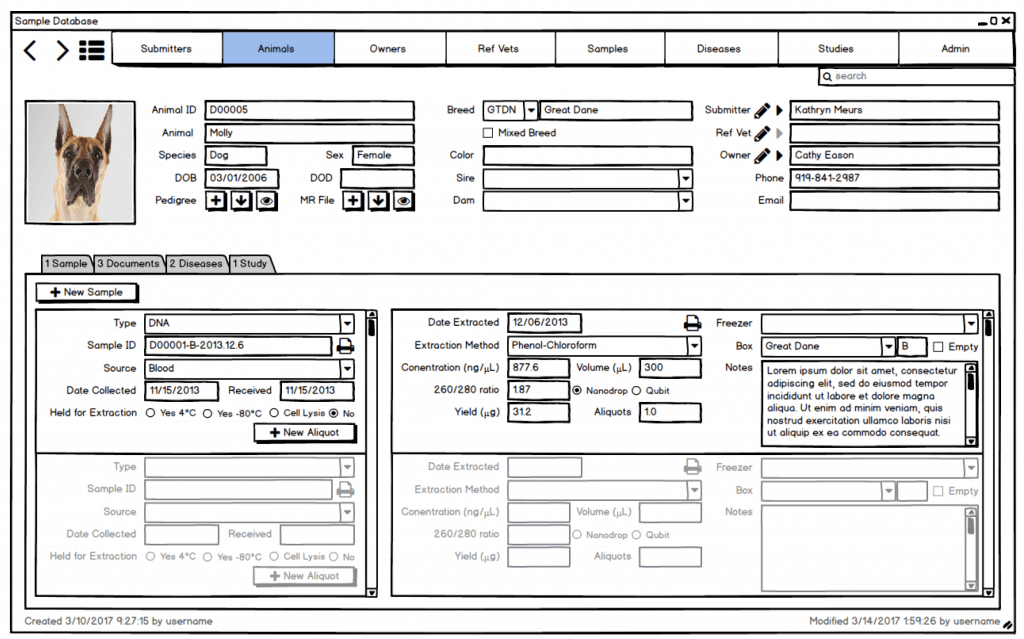 As part of the blueprint discovery process, LuminFire worked with researches and collaborators to determine requirements and wish list items. New layout mockups were created to show what the new app would look like. A new nav bar would be present on all data entry layouts to make getting around easier. A new data model was designed that would allow admin users to create "disease templates" with unique attributes. Whenever a new disease tracking instance is added, the template is copied to the new tracking record automatically.
LuminFire developed a new Entity Relationship Diagram (ERD) to show how existing and new tables would relate to one another. New areas of data, like Studies, were added for increased efficiency and flexibility in tracking animals with similar diseases. When it came time create the FileMaker custom app, we used the Anchor-Buoy standard for building relationships. Since the data model was unique from most other business solutions, the developers started with a new file, rather then using the fmIgnite framework. Common scripts were borrowed from LuminFire's vast repository of FileMaker code where possible, to speed up development time. Developers also leveraged new features in the FileMaker 16 platform like passing complex parameters as JSON objects and re-useable card windows for record pickers.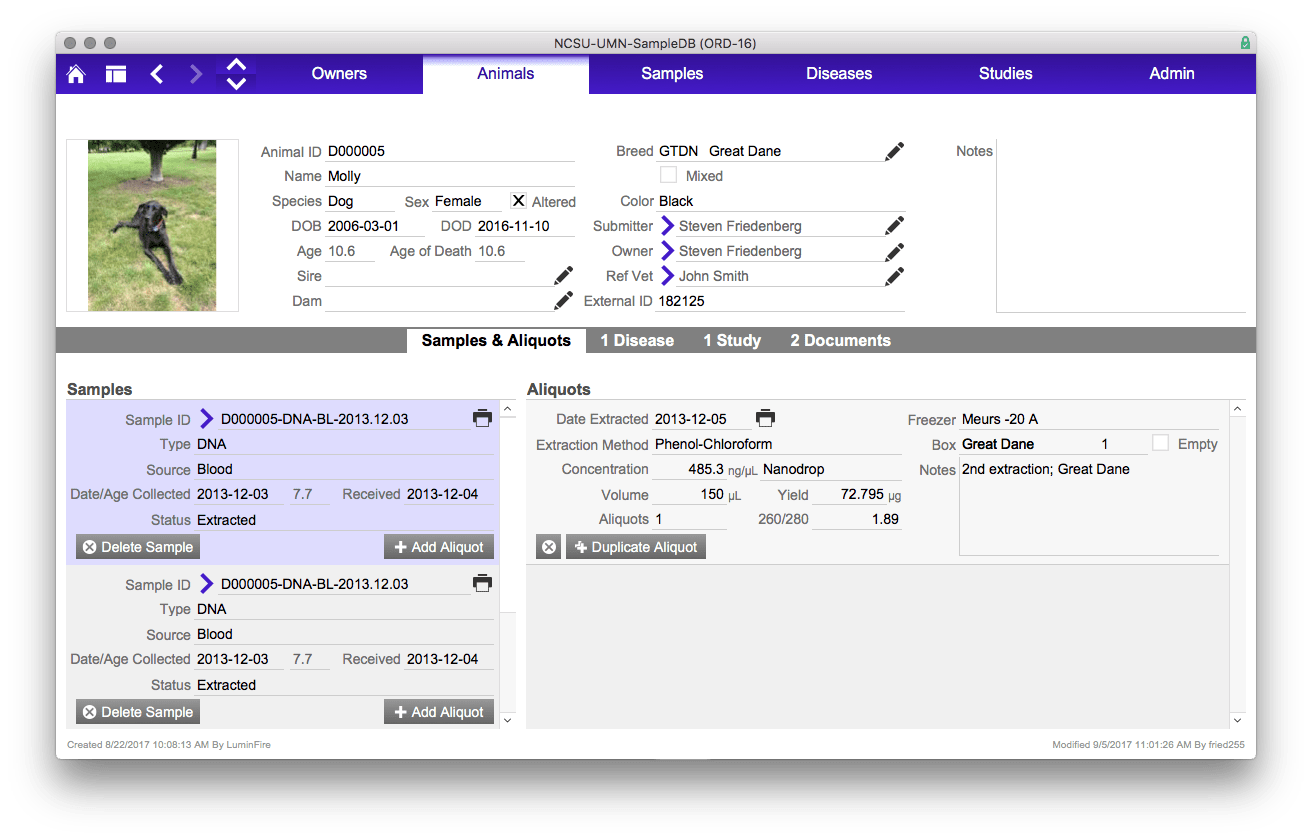 The finished custom app, shown above, features a clean user interface, simple navigation, and allows research collaborators and submitters to quickly "drill down" into related data. Feedback from Dr. Friedenberg and his team has been very positive.
"Working with LuminFire has been great, in particular my interactions with Shawn (the lead developer) have been fantastic. He quickly sought clarification where necessary, came up with novel solutions to some of the challenges we faced, and designed a very functional, well-designed product for us in the end. There was also a ton of constant back-and-forth between us so that we could iterate in real time rather than having to make lots of changes in the end. This process resulted in a product that was nearly perfect at launch. The data migration from our old system also went off without a hitch, so we were very pleased with that. We look forward to continuing to work together on any upgrades to the database that might be required in the future." – Dr. Steven Friedenberg
If you're interested in getting similar results with your own custom business solution, get started with our Project Request form.