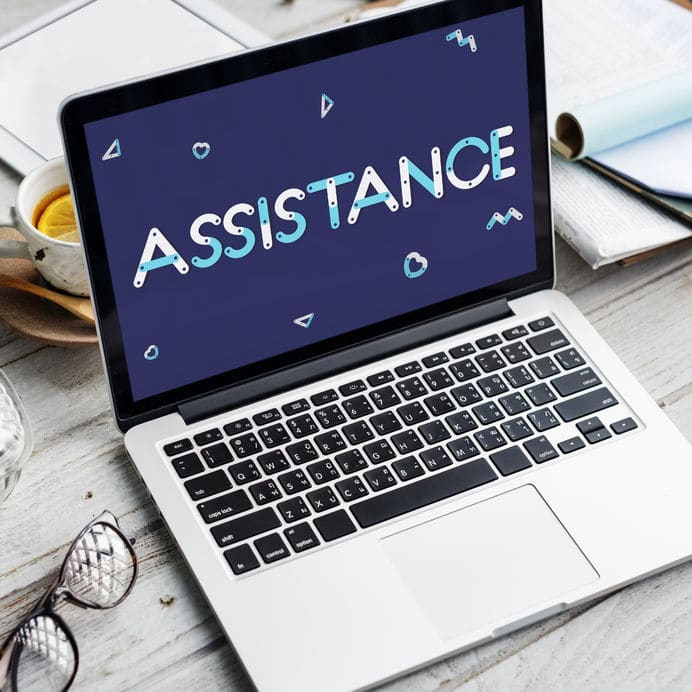 At LuminFire we want our business to be an extension of who we are as people. Many of our employees volunteer and contribute to nonprofit organizations outside of work. LuminFire also gives back beyond treating our clients and employees well. If you wanted to sum up our mission statement in two words it'd be "do good". We're not just slinging code–we're working to make a difference in the world.
To that end LuminFire financially supports several nonprofits every year by creating technology that helps them fulfill their mission better and more efficiently. We do this through a matching grant program.
In the past we've participated in overnight or limited time coding events that provide a free website or app to a nonprofit. However, we've found there can be challenges with this approach. First, websites and apps that were built quickly take many shortcuts and are generally not built to be maintained and supported long-term. Secondly, often the recipient organizations for this technology are not invested with appropriate training or ways to properly use the technology so it isn't effective long term. Third, these crunch sessions make work/life balance difficult and impact our families more than we'd like.
We strive to provide quality technology solutions that will work long term to make the nonprofit organization more effective and productive. We do this by providing custom solutions built around our key products and areas of expertise including fmIgnite, BrilliantSync, WordPress, FileMaker, GIS, and HIPAA compliance. Our ability to see the entire technology landscape at an organization leads to efficiencies often overlooked by others who can only see one part of the technology puzzle. Often just our recommendations for off-the-shelf or customized technology solutions can save organizations thousands of dollars a year.
How do we work together with a nonprofit to make this happen? We cooperate on a solution and remain flexible in how we receive payment and provide matching technology grants directly through LuminFire that boost the amount of work we can accomplish.
During his TED talk, Dan Pollatta shared his idea that we often think about charity in the wrong way. He argues that too many nonprofits are rewarded for how little they spend and not for what they get done. Instead of equating frugality with morality, he asks us to start rewarding charities for their big goals and big accomplishments even if that comes with big expenses. He says: "Let's change the way we think about changing the world."
To provide an example, if a nonprofit spends $50,000 on technology or digital services that allow them to get $300,000 back in donations that would never have happened had they not spent the money, we should all see that as a very wise investment. The nonprofit is able to do far more good in the world. Traditional thinking might not allow the charity to spend that money in the first place because it might be perceived as a misuse of limited funds. Investment in technology that allows an organization to do more with less long term is a smart investment. It allows the nonprofit to do more important things with the staff it already has.
Success Stories
Some recent projects illustrate how this has worked as a win for the non-profits we've worked with.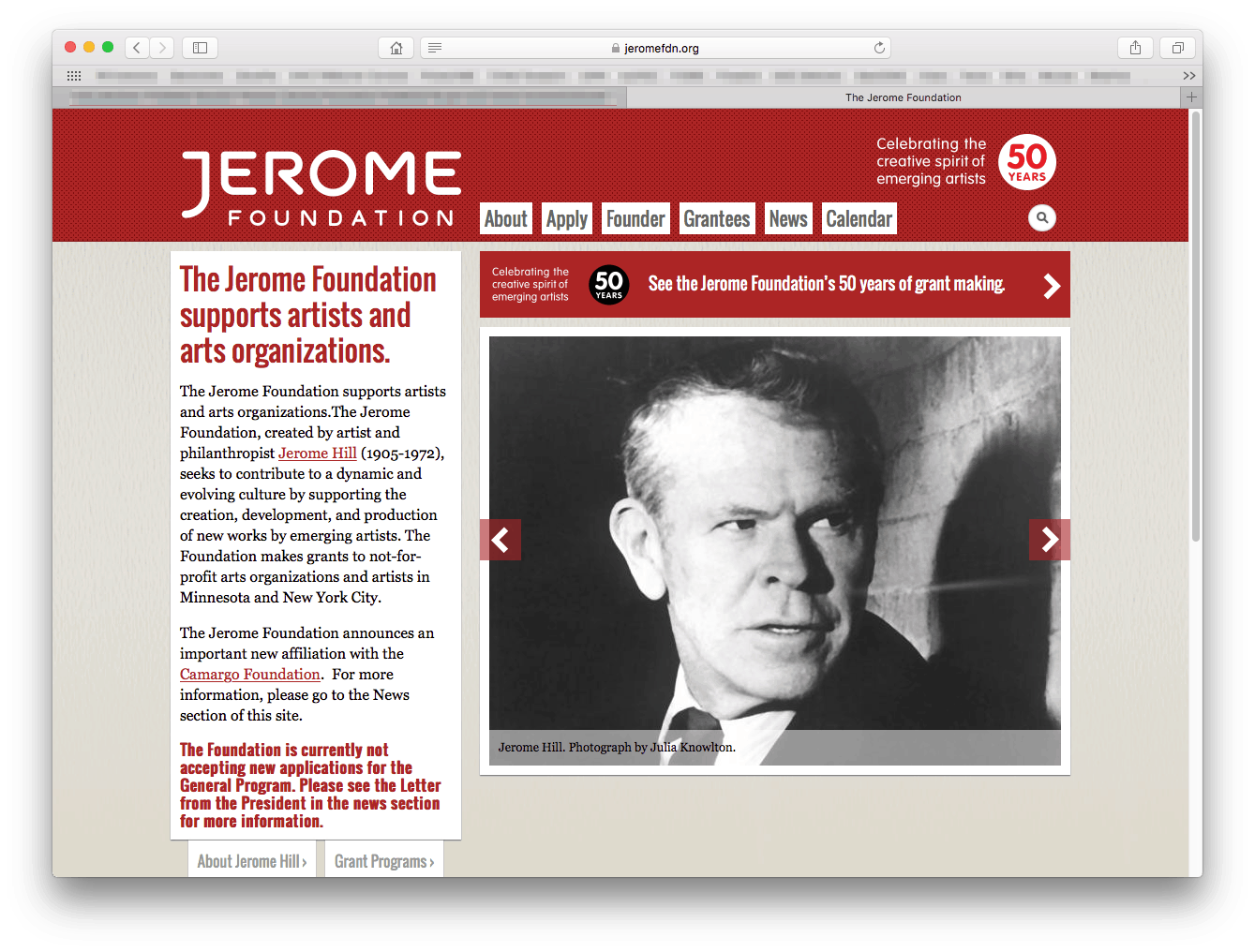 Jerome Foundation 
The Jerome Foundation supports the creation, development, and production of new works by emerging artists, offering grants to not-for-profit arts organizations and artists. Founded by noted filmmaker, composer, and painter Jerome Hill, the foundation provides grants to emerging artists in Minnesota and New York City.
During our engagement with the Jerome Foundation we applied matching grant funds to make it possible for them to process grant applications and connections to artists much more effectively by connecting their Drupal website to their custom FileMaker application solution as well as bring their in-house Apple macOS computers up-to-date so they could run more reliably and be more easily maintained. With that boost in funds provided by LuminFire, the Jerome Foundation was able to do so much more to further their purposes in promoting the arts. The amount of time previously spent doing double-entry of data can now be used much more effectively.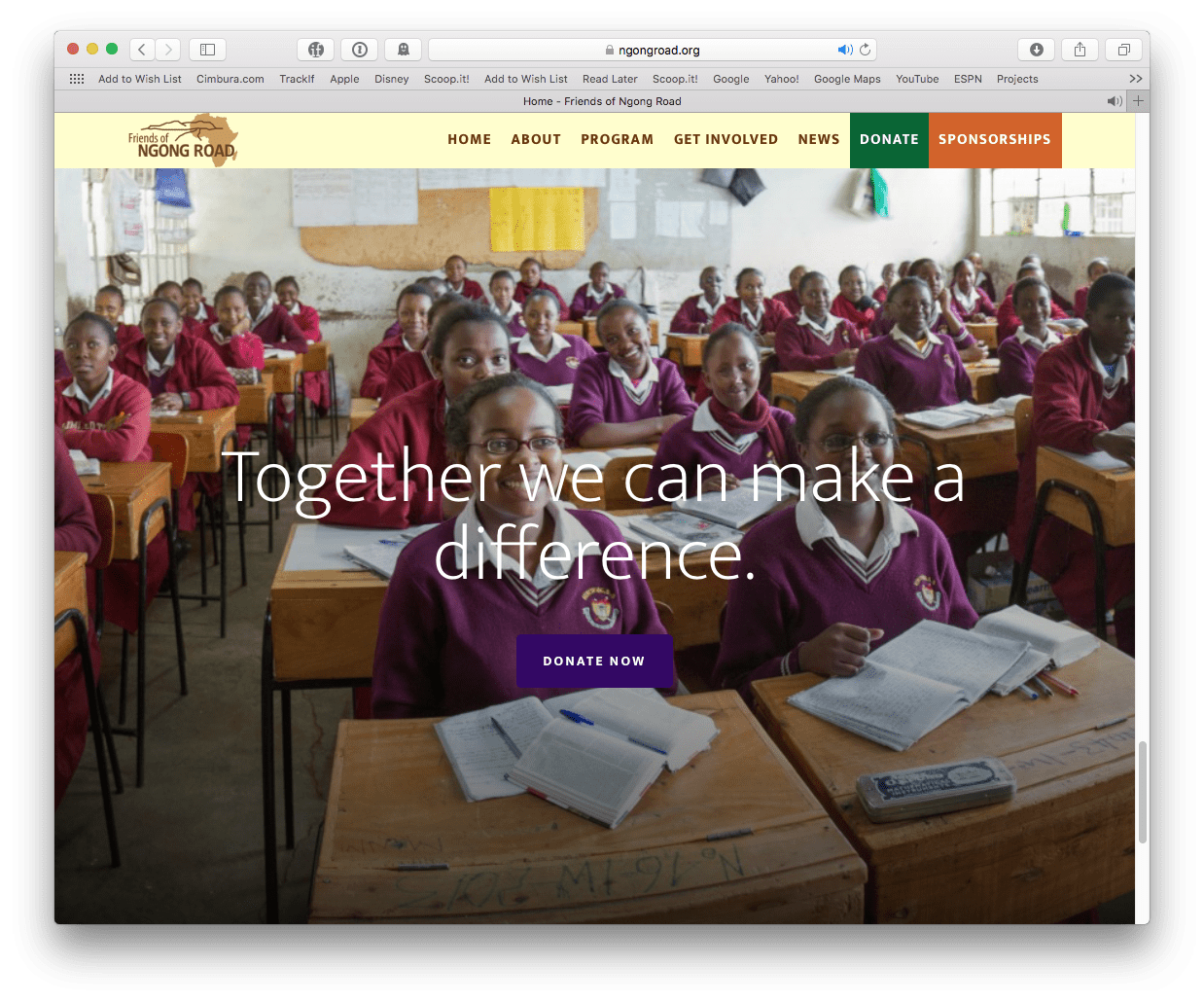 Friends of Ngong Road 
The Ngong Road Children Association provides education and support to children in Nairobi Africa whose families are affected by HIV/AIDS so they can transform their lives–ultimately by getting jobs. They seek out kids with the ability to succeed but who may not have the means to succeed.
LuminFire provided Friends of Ngong Road with a significant matching grant to assist in improving their website. By converting from Drupal to WordPress, the new web site is now more easy to modify and also integrates with SalesForce through a dynamic sponsor portal. This new portal fosters a better understanding of the sponsored children to encourage formation of a strong relationship. It includes a photo gallery, school marks, child assessments, renewal information and a link to write your child.
"We are so grateful for the work LuminFire has done with Friends of Ngong Road. Your technical support significantly elevates the mission of transforming lives through education for children who otherwise would not have a chance. Thank you!" – Lacey Kraft, Development Director Ngong Road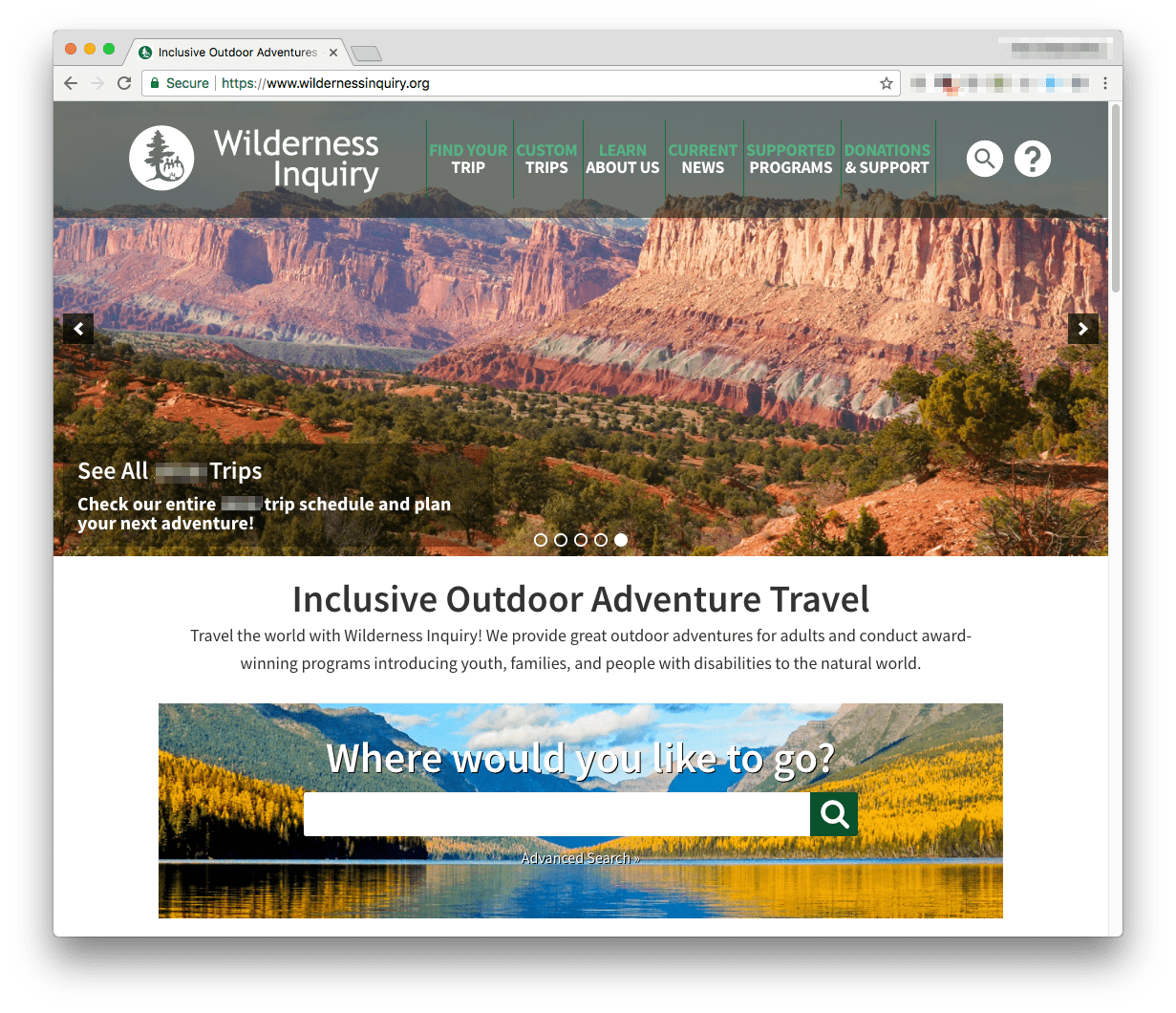 Wilderness Inquiry
Wilderness Inquiry is a nonprofit organization that helps people from all walks of life to personally experience the natural world. Each year Wilderness Inquiry operates more than 100 multi-day trips to locations around the world. In addition to these trips, they offer a variety of daylong programs, training sessions and other events. LuminFire has been a technology partner helping to build their back-end office systems in FileMaker that includes a powerful CRM as well as their WordPress website that has interactive maps (GIS) and exchanges information with FileMaker. LuminFire matching contributions help make it possible for more people to enjoy the life changing adventures made possible by Wilderness Inquiry.
Application Form
If you are a nonprofit that could use some technology assistance, we encourage you to apply for one of our LuminFire nonprofit matching grants. We value our partnership with organizations like yours.