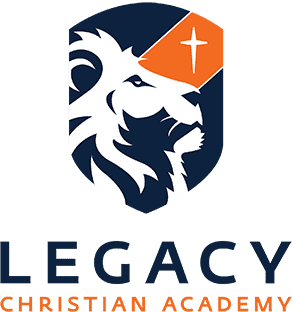 Legacy Christian Academy is a fast growing pre-K through 12th grade private school in Andover, Minnesota known for its quality academics including its arts programs, innovative robotics and technology entrepreneurship programs and award winning athletics. Legacy has a waiting list of students, and as more parents desire the type of quality education that Legacy provides, keeping up with new applications is a challenge.
"As Legacy embarked on our building project and capital campaign journey, we knew the importance of having a website that was functional, engaging, interactive, and visually appealing. LuminFire not only met but exceeded our expectations with the final product. It was a pleasure partnering with them." – Jake Mulvihill, Head of School Legacy Christian Academy
LuminFire already handled WordPress web hosting and maintenance for Legacy's existing school website, so working with LuminFire to build the Ascending Together microsite made sense. While building the microsite, LuminFire trained and enabled Legacy's internal marketing team to make updates and changes to the site on their own using an intuitive drag and drop page builder. This was a major win for Legacy.
"Prior to working with LuminFire, I had next to no website design experience. With limited knowledge, I dove into the project hoping to help create something that was easy to use, part of a larger story, and beautiful, too. During the build process, every question and issue that I brought forward to LuminFire was addressed promptly and fixed quickly. This helped speed the design process. Today, Legacy now has an amazing site for our building campaign with all of the resources needed to learn about it, review renderings, inquire with further questions, and give. LuminFire can provide the tools you need to achieve the website that you want. The possibilities are nearly endless once you partner with them!" – Mackenna Holman, Communications & Marketing Coordinator, Legacy Christian Academy
Throughout this process, Legacy worked with Generis Partners, an external educational consulting company that helps organizations with donor campaigns like this one. After seeing the website produced by LuminFire and Legacy, Generis said they'd like to add it to their portfolio to share with other clients as a prime example of excellence and quality.
"The website that LuminFire built for our client exceeded my expectations. It's critical to have strong branding, compelling graphics, and a user-friendly site to inform and inspire donors. I appreciate the site that LuminFire created and trust that it will help our client be successful in their capital campaign."
–
Jennifer Perrow
, Senior Generosity Strategist, Total Advancement Solutions (Generis Partners)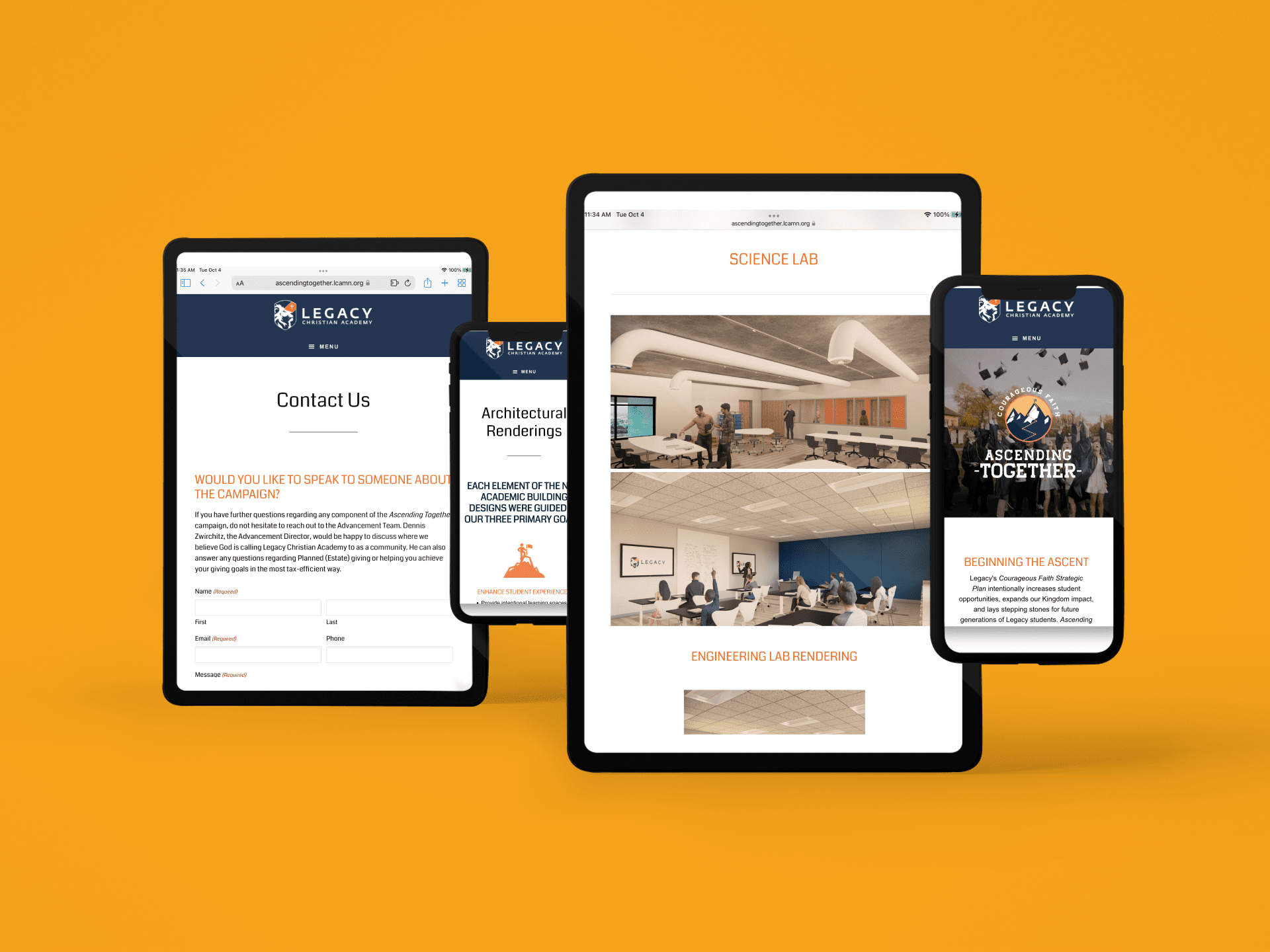 If you're looking to build, host, or maintain a website, LuminFire can help. We can also help with security and specialized functionality. Let's talk.