The Minnesota Association of School Administrators (MASA) is a private, non-profit organization that includes nearly one thousand educational administrators throughout the state of Minnesota. For over a hundred years, MASA has been providing valuable resources and services to their members serving at the forefront of public education.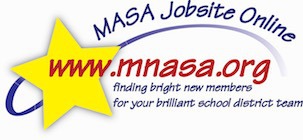 One key service they provide is the MASA online Jobsite that connects professionals to their fields by showing job opportunities in different school districts around Minnesota.
After running on older technology for several years, MASA's Jobsite needed a reboot. LuminFire built a new custom solution utilizing the WordPress platform and Genesis Framework.
The new site is easier to use and is fully responsive. This means users can interact with the new web app via mobile devices like iPads, iPhones, and Android tablets/smartphones as well as desktop browsers. The screen size adjusts dynamically to make the user experience excellent everywhere. It is also optimized for search engines (SEO) and accessibility.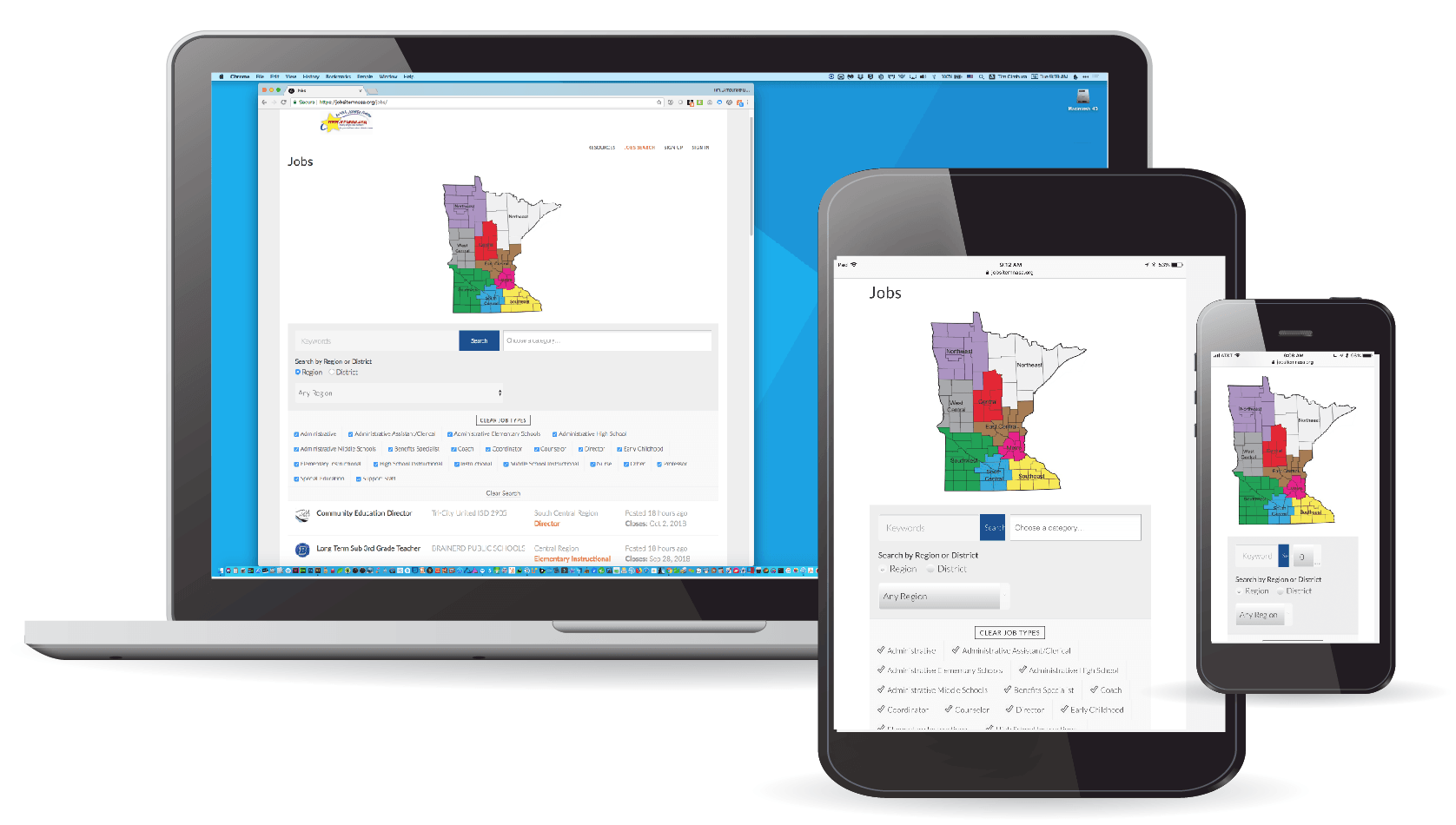 Custom web forms collect information and payments for those that are interested in joining the job board as well as process renewals for existing accounts. All communication is encrypted and transactions are processed securely.
The new site increases the productivity of all users. School Districts can post jobs and search for candidates. Teachers can fill out a resume forms and apply for jobs that can be searched by several categories. The site also includes resources for professionals for job searches throughout all districts in Minnesota.
LuminFire built the site to be future proof with a strong foundation that makes it easy to change in the future for a greater Return on Investment (ROI). MASA staff can make routine changes to the site content by themselves, without the need for a web developer.
"Thank you for all your excellent work on the MASA Jobsite. I always feel confident about results when we are working with LuminFire." – Mia Urick, Director of Professional Learning
LuminFire also provides all FileMaker and Macintosh (macOS) workstation and network support to MASA. Making their technology easy-to-understand and having a one-stop-shop to have all their questions answered makes a lot of sense. LuminFire is able to make sure that all their technology works together without various vendors pointing fingers or shifting blame.
If your business has a FileMaker app or website that needs to be taken to the next level, LuminFire can make that happen. Our expert engineers build brilliant custom solutions that make your business more effective, productive, and profitable. Contact us to talk about your future solution.