CRS (Commercial Realty Solutions) approached LuminFire to host their website that had been developed by another agency. Very quickly after taking over the website, performance issues became apparent. The highest traffic section – and most important portion of their website – was the property map, but it did not perform well as it was built with an off-the-shelf plugin. We also found that an aggressive web scraping bot was causing processor spikes on a regular basis.
In addition, the website in general was difficult to update and did not reflect the professionalism and scale of the CRS brand.
LuminFire's expertise in GIS (Geographic Information Systems), WordPress/Genesis, performance tuning, and website security played an important role in the success of improving CRS's site and giving potential clients an easy to use site for searching their commercial real estate property listings.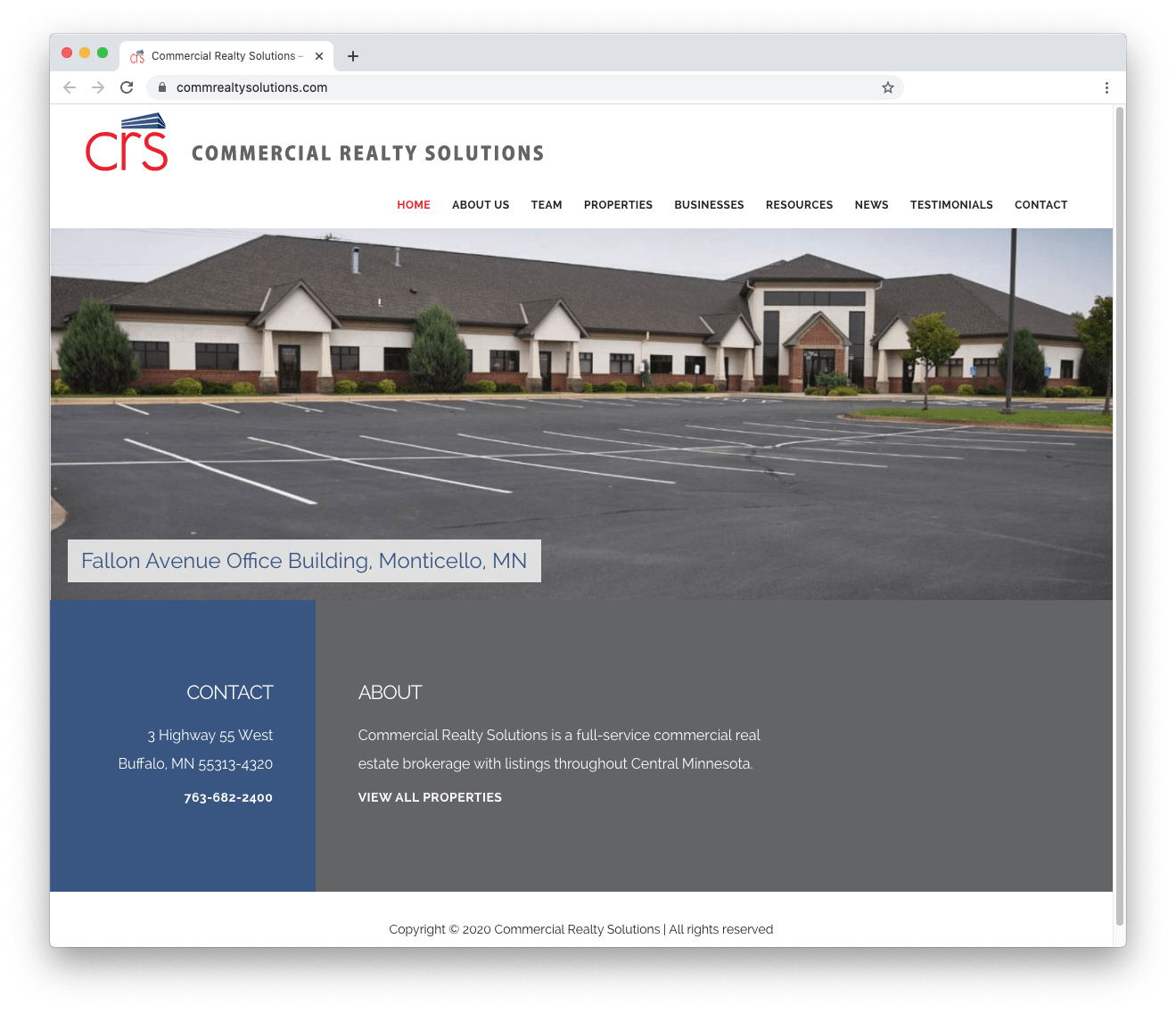 LuminFire's expert developers revamped the look & feel of the site to better represent the CRS brand, improved the user experience, and rebuilt the map and property listings to remove the performance issues using BrilliantMaps.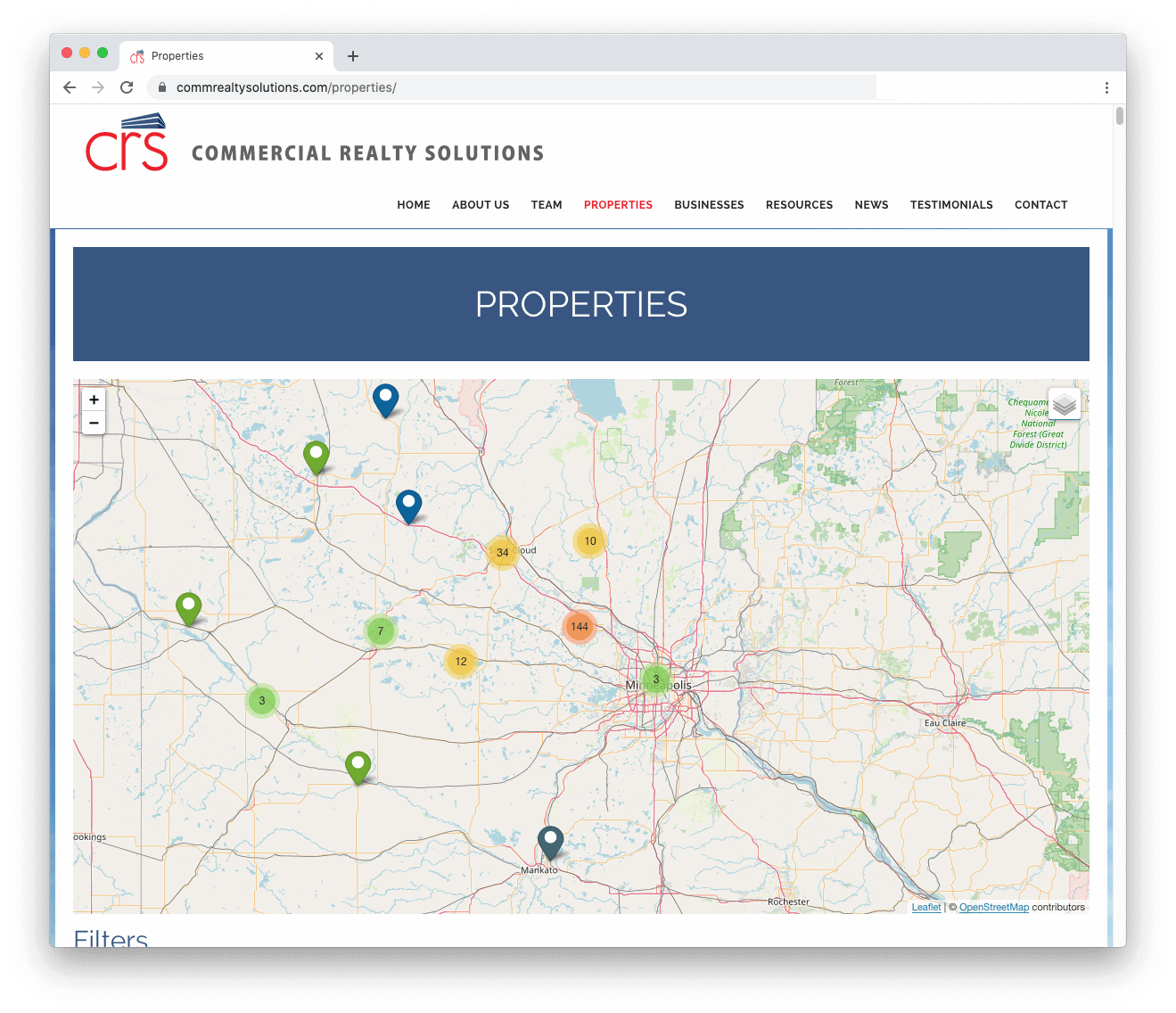 In addition, LuminFire's Brilliant Hosting assisted in absorbing server spikes and avoiding downtime while the site was being redeveloped.
Finally, we made it much easier for CRS staff to edit and change the website on their own without sacrificing features.
"We absolutely love the new site! It is so quick and responsive! Adding Posts and Places to the site are so quick and easy! Love, love, love it!" – Cheree Hoese, CRS Business Development Marketing Manager
If you're looking for a better website that will bring in more customers with unique custom capabilities like mapping, ecommerce, etc. LuminFire will make your story a success. Contact us today for a free consultation to start the discussion.