Ryan Estis is an amazing business entrepreneur, speaker, author and thought leader on sales and leadership. His high-impact presentations inspire businesses to grow and move forward in a complex world.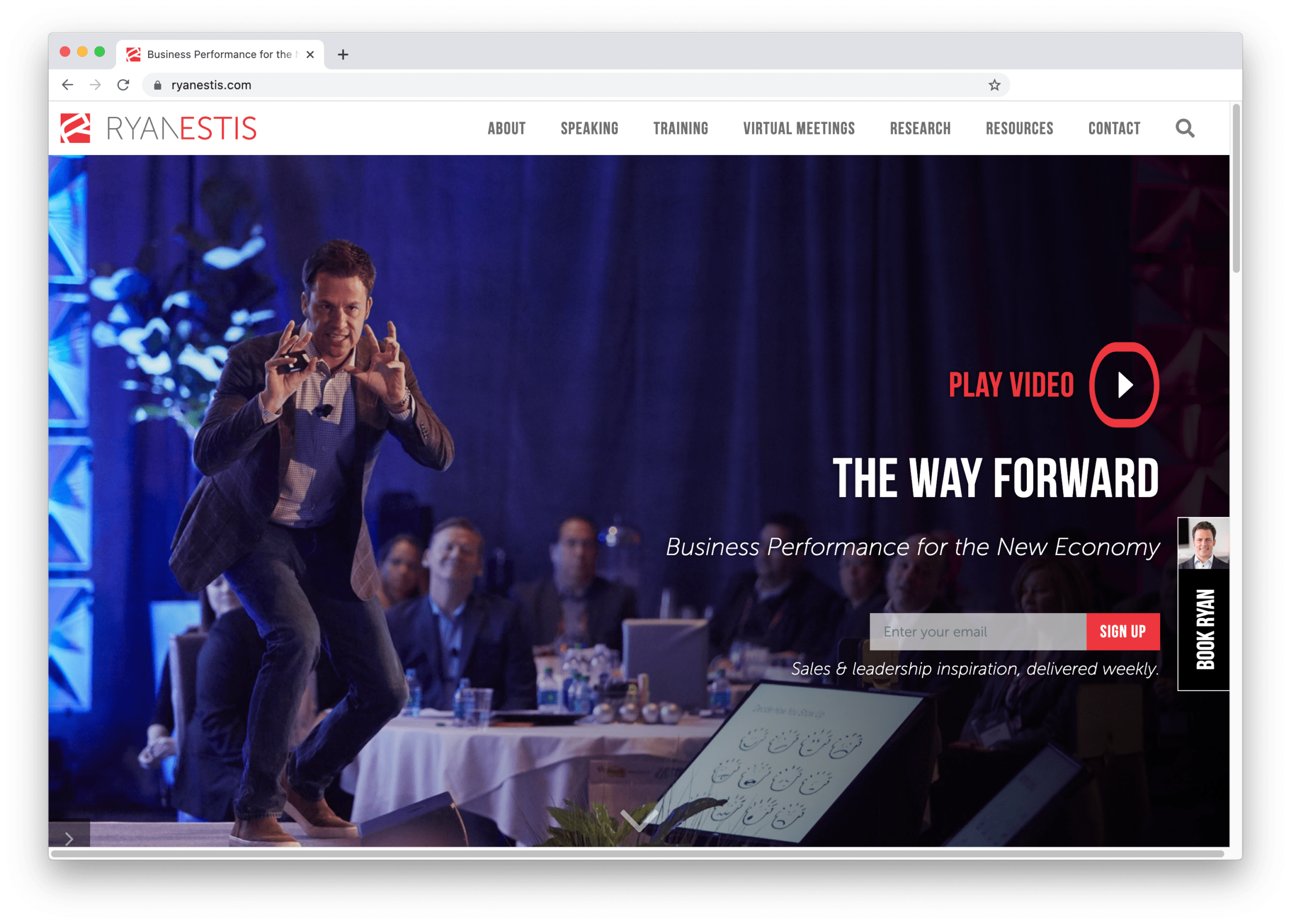 With more than 20 years of experience as a top-performing sales professional and leader, and as former Chief Strategy Officer in a top advertising agency, Ryan brings a fresh perspective to business events. As a keynote speaker, Ryan is known for his innovative ideas on leading change, improving sales effectiveness, and preparing for the future of work. Notably, Ryan was recognized as one of "the best keynote speakers ever heard" by Meetings & Conventions magazine alongside Tony Robbins, Bill Gates, Colin Powell and Mike Ditka.
LuminFire has been Ryan's expert technology partner for nearly 10 years. Ryan was an early adopter of LuminFire's custom CRM solution BrilliantHub which is built on FileMaker, the #1 workplace innovation platform. Ryan's team uses BrilliantHub to track all of their contact and client information.
Whenever Ryan needs expert hardware and software advice for his Apple Macintosh MacBooks, iPads, iPhone, and more, he calls upon LuminFire. As official members of the Apple Consultant Network, LuminFire is committed to getting Ryan the right technology at the right price to fully support his successful business.
LuminFire has also helped set Ryan up with Google Gsuite for storing company files. Gsuite also makes Ryan's calendaring easy and provides a secure and reliable email system for his team.
As WordPress experts, LuminFire is also able to help Ryan with his WordPress website needs, including WordPress website hosting. Ryan's website is a critical marketing tool that propels his business forward.
Making business shifts and adjustments due to changing business environments and markets can happen quickly with the right advice. When Ryan needed recommendations for setting up a remote video studio to better serve his clients, LuminFire was there to help.
To show his support and thankfulness for the technology advice and help he's gotten from LuminFire, Ryan put together a congratulatory video for LuminFire when we (formerly Cimbura.com) moved into our new office space a few years ago.
If you're looking for technology advice across a wide spectrum of tools and systems that will support your business and position you for success, LuminFire can help. Contact us today for a free consultation.