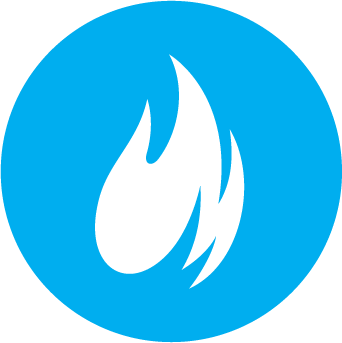 Transform your business with BrilliantHub!
Leveraging the top workplace innovation platform Claris FileMaker, BrilliantHub (formerly fmIgnite) is a powerful business solution that serves as a solid foundation for your custom business solution.
BrilliantHub can be customized to meet your exact business needs:
Built on the flexible, time-tested rapid development platform of Claris FileMaker
Integrates with common SaaS products and APIs via BrilliantConnect and BrilliantFlows
Supports customized workflows and automated processes to reduce data entry errors, eliminate double entry, and provide a single source of truth for reporting
Manages inventory, invoicing, employee time tracking, and company assets
Runs on desktops, iOS devices, or via a web browser
Stores CRM and vendor data associated with products, services and other business data
Hosted in our secure managed cloud service or on-premise in your data center
Streamlines user management, authentication, and user roles via SSO (OAuth)
Stores documents and image assets in secure and durable cloud storage
Unlike other hosted SasS options, BrilliantHub allows you to:
Own your data — even if you move away from the platform
Do exactly what you want — we customize BrilliantHub to match your business vs requiring you to change how you work to match other platforms' pre-defined rigid workflows
Build a unique asset for your company that gives you a competitive advantage
Innovate and enhance your solution on your timeline — without being held hostage by a vendor's internal roadmap
Our customers have found BrilliantHub to be the most feature complete, cost-effective, and fully customizable business solution available. As BrilliantHub has over 15,000 hours ($3 million) invested into its development, it provides both an immediate return on investment (ROI) as well as long term value for your business.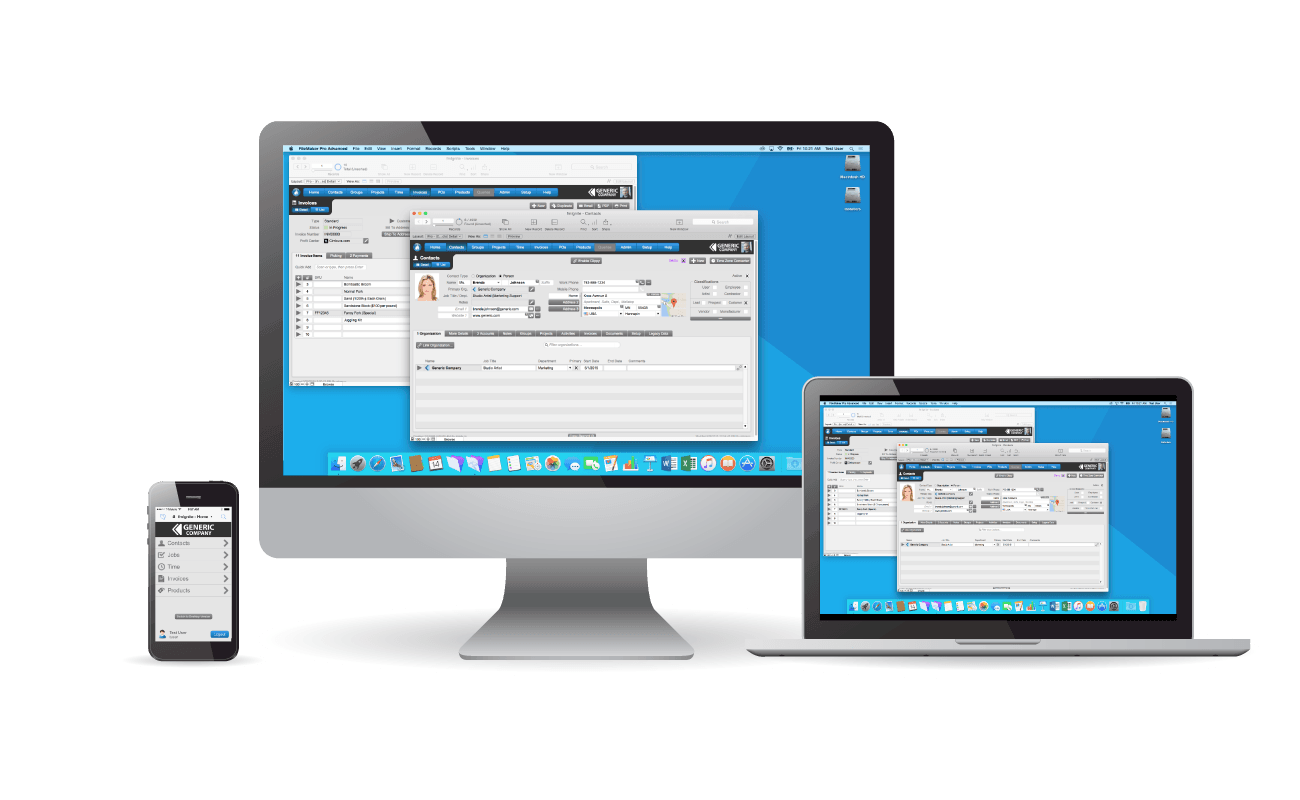 Key Features
Manages most critical business elements out of the box including:

Contacts, Companies, & Groups
Projects & Jobs
Time Tracking
Workflow: Tasks & Templates
Calendars & Events
Notes
Mail & Message Templates
Estimates, Quotes, & Proposals
Invoices & Purchase Orders
Journal & Billing
Products & Inventory
Documents

Based on your unique business, custom business elements can be added and additional data can be stored on existing elements
Simplifies data entry with smart fields and eliminates double-entry through easy import from many sources, integrations with other software, and scheduled syncs with legacy systems
Integrates with external web services using BrilliantConnect and/or BrilliantFlows including, but not limited to:

Content Management Systems such as WordPress
E-commerce stores such as WooCommerce
Online Form tools such as Gravity Forms
Accounting systems such as QuickBooks Online & Avalara
Sales & Marketing automation software such as Salesforce, Hubspot, & SharpSpring
Email marketing tools such as MailChimp & Constant Contact
Survey tools such as SurveyMonkey
Collaboration tools such as Slack
Document signing tools such as SignEasy & DocuSign
Cloud storage provides such as AWS S3 & Azure Blob Storage
Nearly any other software or app with an API (Application Programming Interface).

Stores critical business information all in one place
Connects directly to other database systems including MySQL, PostgreSQL, Microsoft SQL Server, Oracle, & IBM DB2
Connects Windows, macOS, and Apple iPhone/iPad Mobile devices to the same solution
Enhance your contact information with links to web services like Google Maps, Facebook, LinkedIn, Twitter, weather, city info, phone directory, and more
Share your information anywhere in the world via reliable and secure cloud-based hosting or by using an on-premise server
Software that can grow with you with the ability to add features and enhancements at your own pace
Industries
Some instances and representative industries that are actively using BrilliantHub:
Other industries with customized Claris FileMaker solutions that LuminFire supports:
Alternative Energy
E-commerce businesses
Publishing companies
Retail establishments
Lumber companies
Printing vendors
Event planning and catering companies
Consulting services managing jobs, invoicing, and project tracking
Schools and study abroad programs managing students, host families, and travel.
Non-profits managing donors, scholarships, etc.
Real estate managing buildings, spaces, and projects
Health care institutions
Law offices managing cases, contacts, and referrals
Getting Started
BrilliantHub licensing is flexible and can can be customized to meet your company's financial goals.
A customized solution built on BrilliantHub will save you thousands of dollars and weeks of development time versus starting from a basic template or from scratch.
BrilliantHub can be bundled with our consulting services which will accelerate your project implementation and ensure your solution is built to meet your unique needs.
Data migration services allow you to move your existing data from nearly any previous system including Excel, Salesforce, Microsoft Access, ACT!, Outlook, Apple Address Book, etc.
You can also modernize an older FileMaker solution by migrating your information to BrilliantHub to take full advantage of the modern Claris platform features.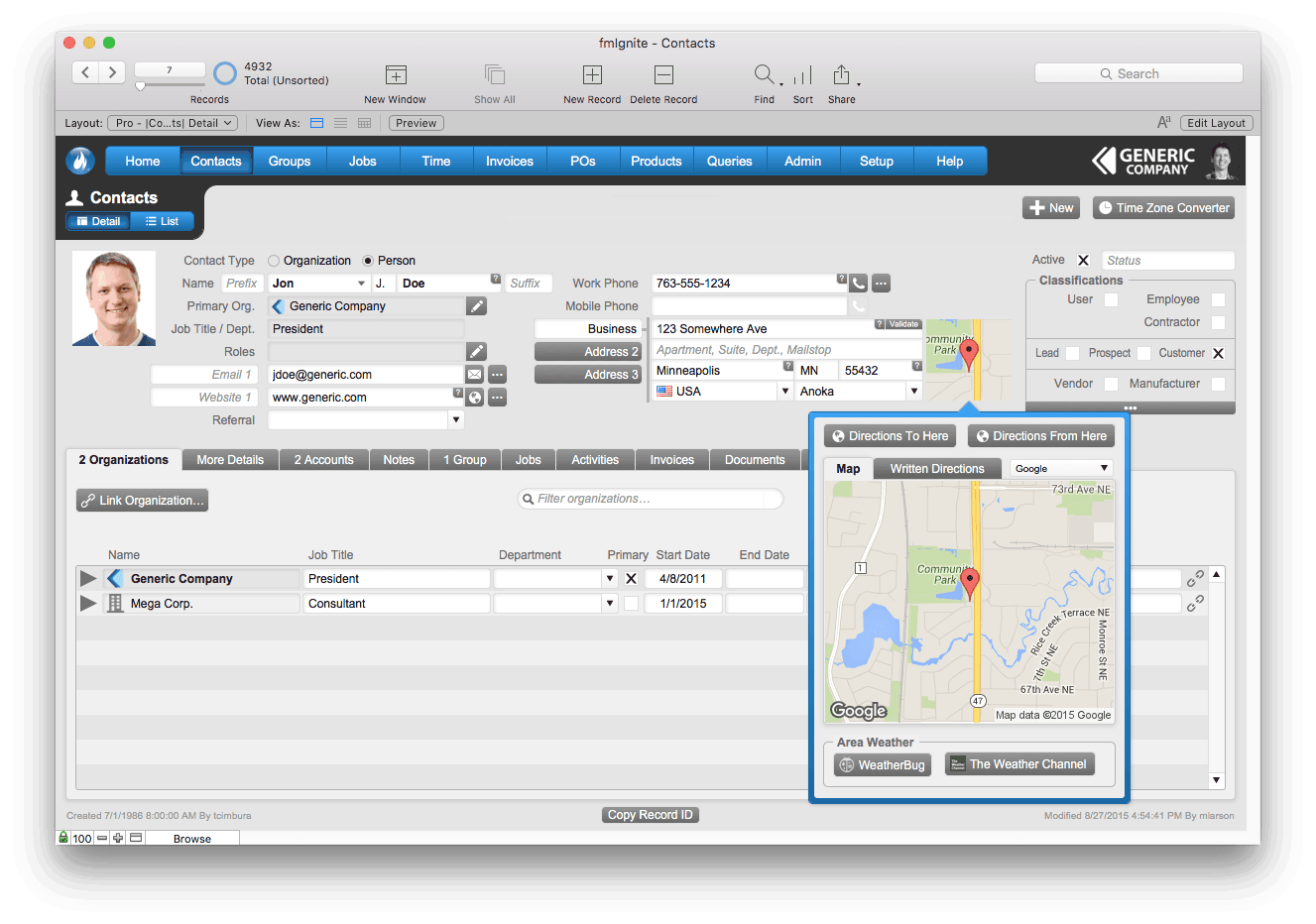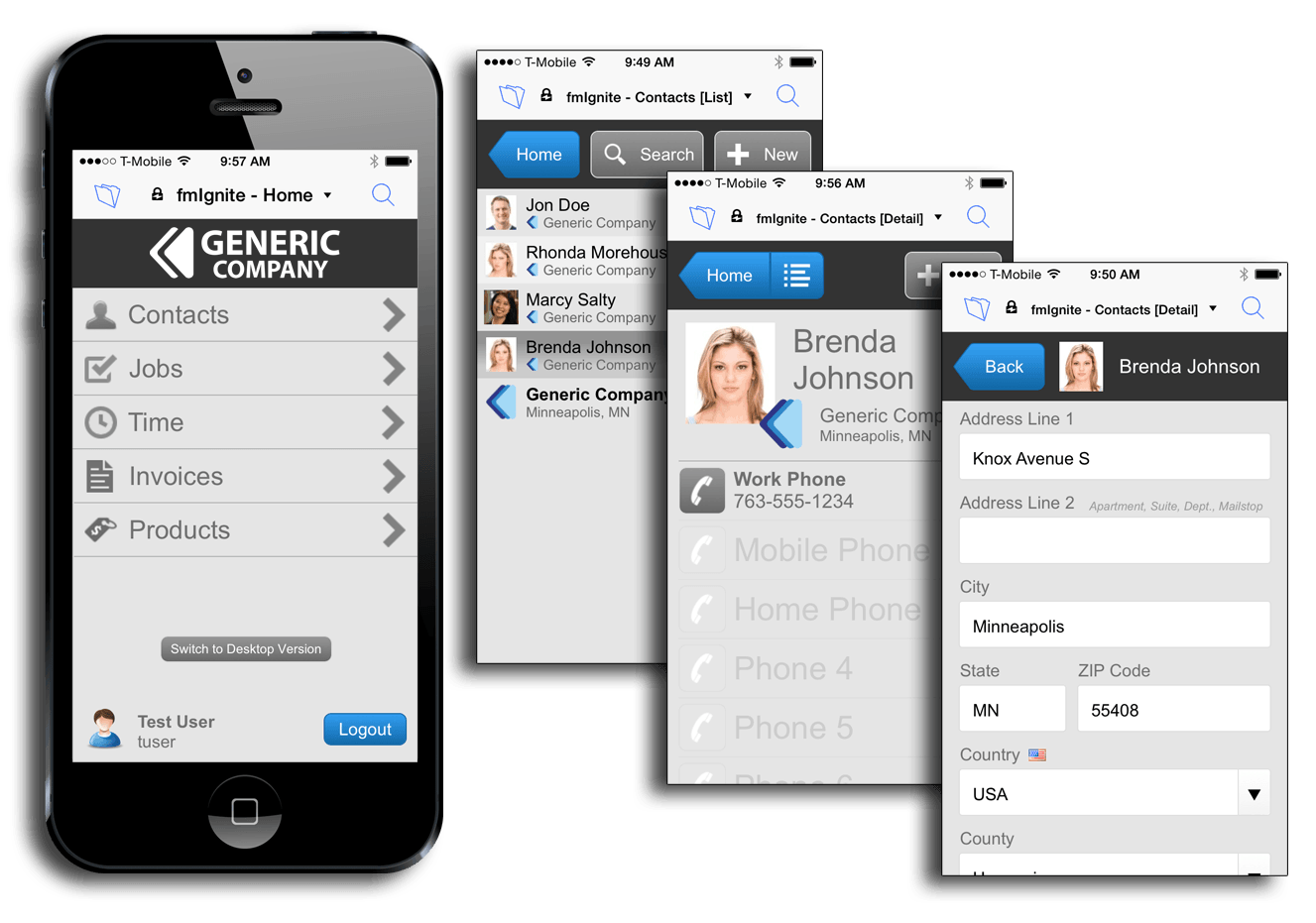 Planning Your Investment
As a totally customizable solution, typical initial investments in BrilliantHub are in the range of $15,000-$200,000+ depending on many factors including but not limited to: the number of users, required and custom modules, security requirements, regulatory compliance, and depth of integration with external software & services.
Ongoing support and annual licensing and hosting costs vary based on your company size and user count. Contact us for specific pricing.
A SaaS version is also available starting at a reasonable monthly cost per user which includes bundled Claris FileMaker hosting and licensing.
A BrilliantHub Success Story
"Working with LuminFire has been a great experience from start to finish. They are brilliant engineers that have innovative ideas that impact our business in a positive way. The enhancements with the software that BrilliantHub provides propels Peregrine to the next business level and beyond. It allows us to separate ourselves from our competitors in a meaningful way. Each year at Peregrine we make thousands of promises and commitments to our clients. BrilliantHub allows us to be the company our clients want to receive pest control services from." – Nicholas Holland, Owner of Peregrine Pest Control
Next Steps
Contact us to schedule a demo and experience the power of BrilliantHub for yourself. Following the demo, we will send you a customized proposal outlining how you can get BrilliantHub and transform your business.