An international music publisher was running their operations using aging technology including Microsoft Access, a very outdated database system that was not support by the original vendor, and various Microsoft Excel Files and scripts. To make matters even more challenging, the employee who had originally created this technology workflow had left the company. In addition, the long term maintenance support on their aging ERP system was running out.
This publisher searched for a technology company with the ability to handle all aspects of their business system and provide long-term support. They chose LuminFire because of our excellent reputation in the industry for quality work, integrity, and proven experience with FileMaker and integrations.
We gave the publisher a fresh start: we built a custom, scalable software system that could run all aspects of their e-commerce and shipping business.
To speed up development, the new system was based on Claris FileMaker along with BrilliantHub, LuminFire's foundational FileMaker solution. BrilliantConnect was used to integrate with Quickbooks and an existing WordPress & WooCommerce powered e-commerce website.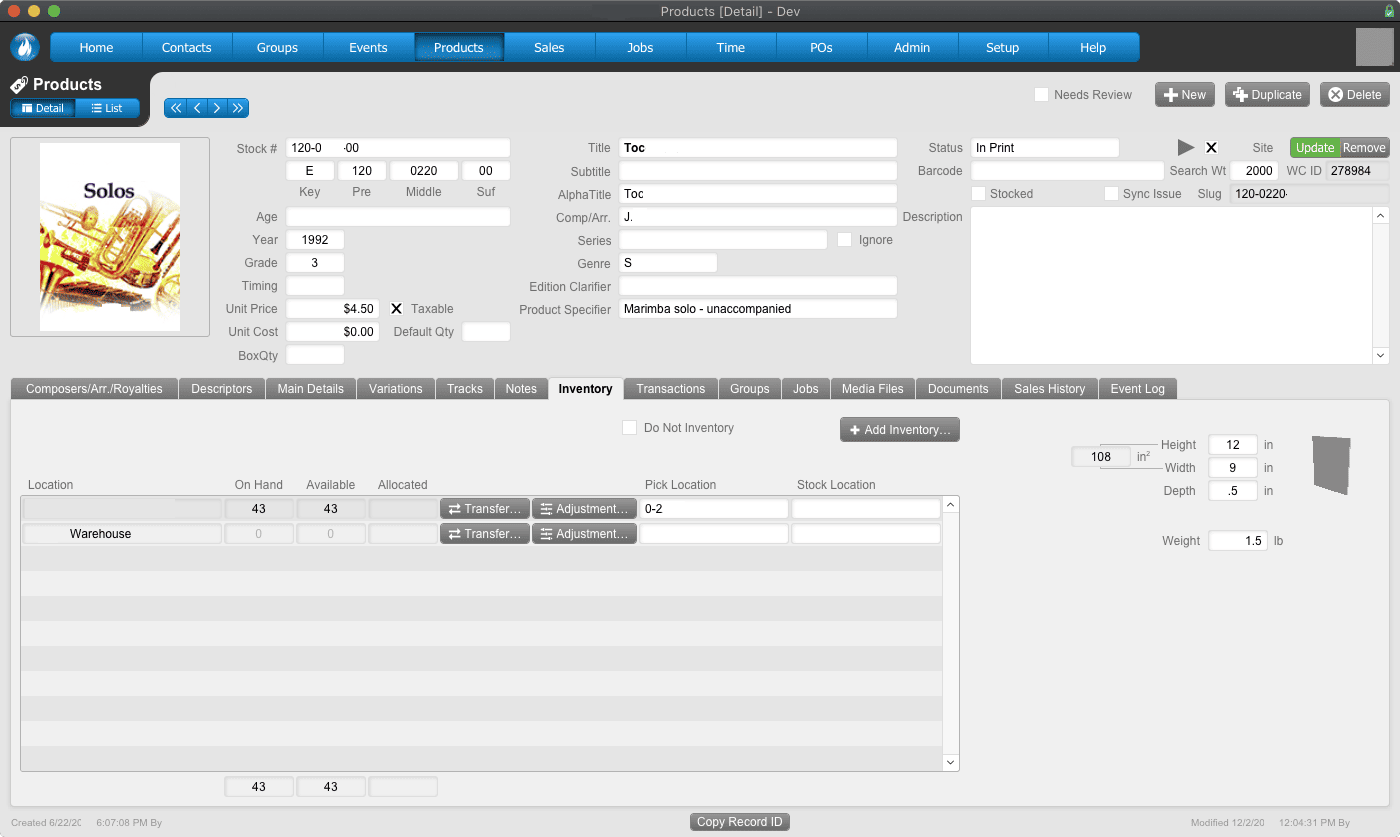 During our analysis of their existing WordPress & WooCommerce powered website built by another vendor, we found significant issues that needed to be addressed. Unfortunately, the previous vendor did not have the level of experience required to create a website of the caliber required. Because of this, our first step was to tune up the e-commerce system with enhancements to handle specifics for the publisher's business. Custom filters were added to make it easy to find and select the right music for each situation. Switching to our Brilliant Website Hosting also increased the site's reliability and security.
Our BrilliantHub for e-Commerce was a perfect fit for the foundational ERP system. Starting with BrilliantHub as a base saved significant time and money in development and implementation. Hosting BrilliantHub in the cloud made the system more maintenance-friendly and accessible.
One of the biggest challenges of the project was data transformation from their original system. Work was completed to standardize the format of the stock numbers and deal with exceptions to the established rules. Products were the most complex entity in the system, with many custom attributes and links to composers, arrangers, royalties, etc. Data migration in general requires a lot of careful planning and intelligence to get it right, and in this case we were able to successfully migrate 11,000+ products from their old system into BrilliantHub.
Combining BrilliantConnect and BrilliantFlows made it possible to sync products, composer biographies, customers, and order information between WooCommerce/WordPress and FileMaker. Their new system created a single, central source of truth for all their products within BrilliantHub, with all the needed connections to WooCommerce. This eliminated a tremendous amount of manual data migration and double entry. All critical data is now auto synced between FileMaker and WooCommerce so it's always updated in both systems, including orders and products.
The integration we built with Quickbooks Online (QBO) provided accountants with access to all financial information in tool already familiar to them. This integration saved the client money because we chose not to rebuild a full accounting system when such a capable solution (QBO) already existed. We worked directly with the publisher's finance team to enable a full range of reporting to manage A/R, taxes, and generate royalty checks to composers and arrangers, etc.
Their new BrilliantHub system handles all the workflow and inventory processes including: sales orders, warehouse pick tickets, shipping, and more. As orders are placed by customers on the website, the office staff receives an email notification, letting them know that there is a new order to process in BrilliantHub. From there, they can check to make sure that they have enough inventory to fulfill the order before capturing the approved credit card payment or verifying the purchase order. Next, they create a packing slip and pick ticket, which is sorted by warehouse section and bin location. Once the order is shipped, tracking numbers can be entered, and the order is marked shipped, pulling the items out of available inventory. For their larger customers and dealer partners, bulk orders can be imported from a supplied Excel spreadsheet, CSV file, or other format, saving a great deal of manual double-entry.
As they add new products each season, or acquire a catalog through a new partnership, new orchestrations are added to BrilliantHub. Product images, sample recordings and PDF files are automatically uploaded to Amazon S3 through BrilliantConnect and links are embedded in the product description for WooCommerce. Products can have multiple variations, so that a conductor can order a full set, or music for just specific instrumentation to fit their band or ensemble needs. Scheduled future enhancements scheduled for their solution include the digital delivery of music.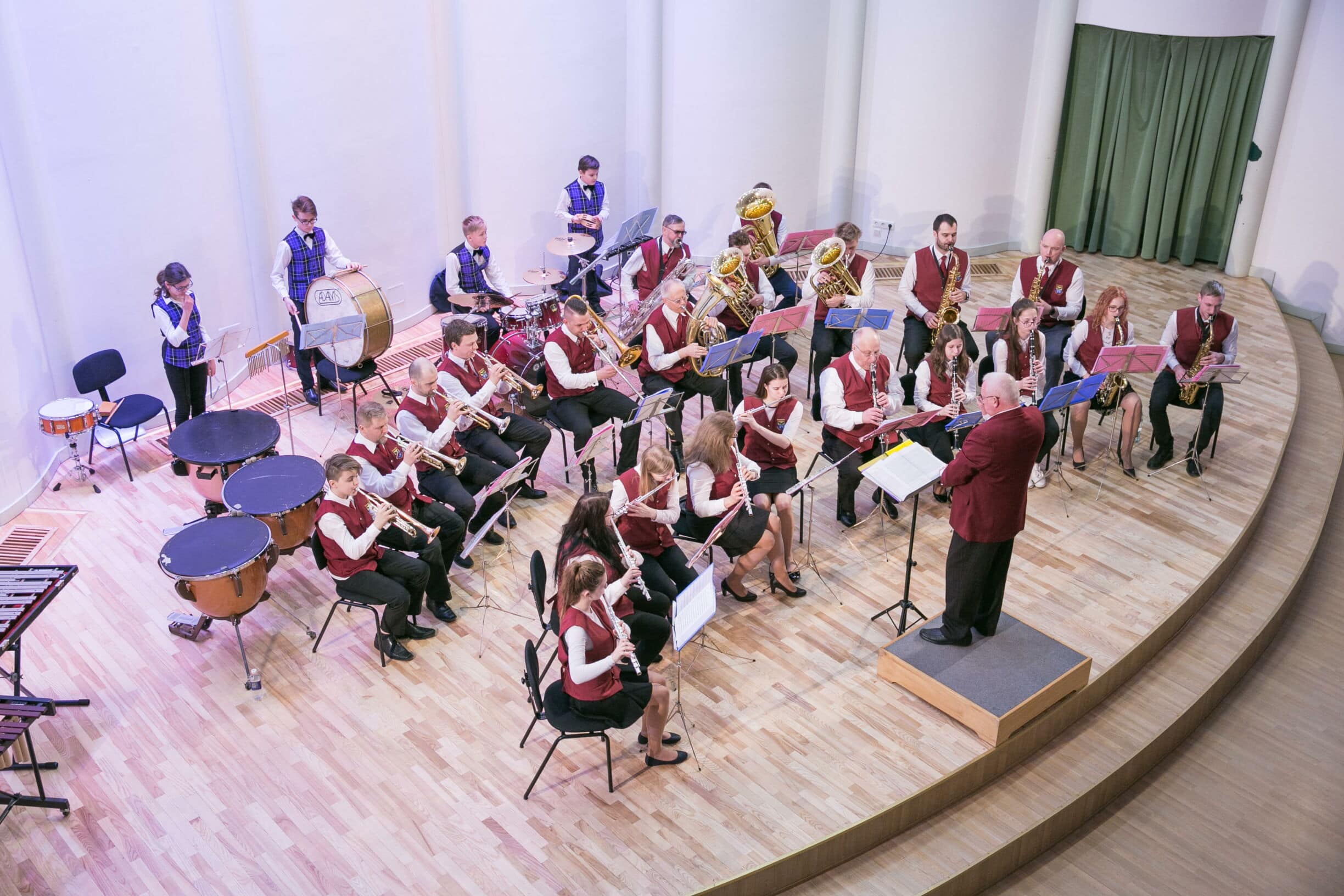 All the work on this project was accomplished remotely. With the skill to support all their WordPress, WooCommerce and internal system support, we are able to be this publisher's one-stop technology agency.
Some quotes from the client implementation team:
"I found the obviously passionate and real support of both LuminFire values and employees to be a refreshing change from my usual project/contractor meetings. Those things are all too rare in today's world and your employees are blessed to have found such an incredible place of employment." – Internal Technology Consultant

"It feels really good to be working in BrilliantHub and seeing how things work in real-world operations. It is quite an adventure and we are making many discoveries – there are many amazing things! You all are appreciated. Onward and upward!" – VP
Some of the overall benefits of the BrilliantHub CRM/ERP system are:
Thousands of hours of R&D and pre-built code, giving implementation a head start.
A solution built to your exact business needs and specifications for a competitive advantage.
Customization that builds a unique corporate asset and allows for rapid improvements and enhancements.
The ability to grow business quickly with technology that can adapt.
Lower overall and ongoing costs than most customized off-the-shelf systems.
Read this article about how CEOs of other companies rave about the business advantages of the FileMaker platform.
If you're looking to upgrade an old, antiquated system with the flexibility of a custom system that meets your exact needs at a reasonable cost, we can build it for you. Set up a free consultation today!